Day 154 (March 19, 2013)
Coyhaique, Chile to Esquel, Argentina
Day's Ride: 311 Miles

For some reason Google maps doesn't show the road that I took to cross the border back into Argentina. It just ends at the border on the Chile side and doesn't connect to the Esquel road. Just imagine a little blue line continuing on past the border to Esquel....
View Larger Map
Dylan and I left Coyhaique around nine this morning and road to a junction a few miles up the road where we said our goodbyes. Dylan is going to spend some more time in Chilean Patagonia seeing the sights; I have to start making my way north a little faster so I can get home before my money runs out.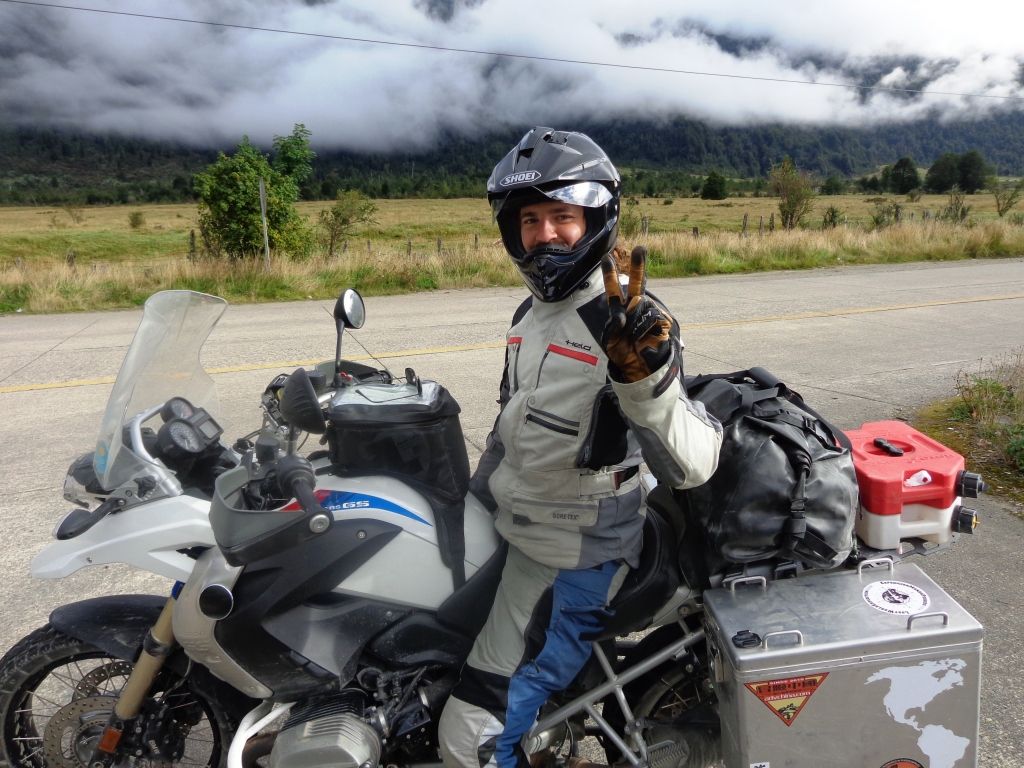 Dylan, if you are reading this, it was great riding and hiking with you! Maybe I'll see you up north in a few weeks!
After splitting up with Dylan, I continued up the Carretera. This is far and away one of the most beautiful rides that I have done on this trip. This portion of Patagonia is incredible. The scenery just blows you away. At every turn it seems that you are riding down plunging valleys, overshadowed by hanging glaciers and stately pines, and bordered by crystal blue rivers and snowy white cataracts.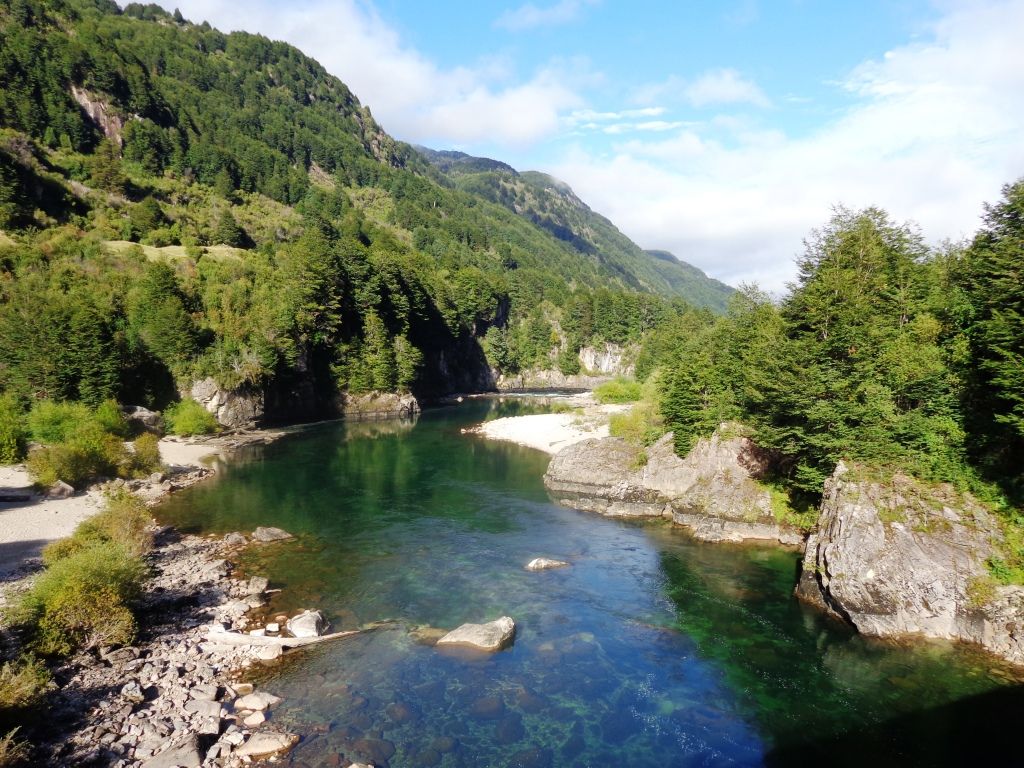 I'll be honest, the riding was so good today that I didn't stop and take a lot of pictures; I was just having to much of a good time. I'm sure I'll regret that later.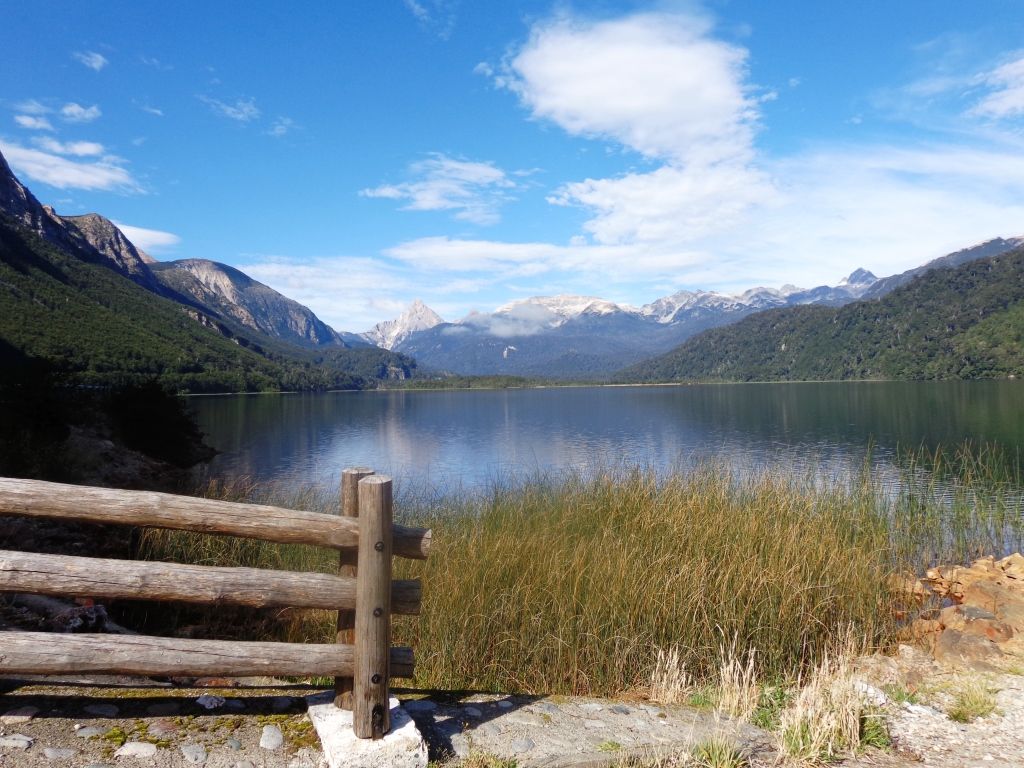 After about 100 miles, the pavement ended and it was back to the ripio. The scenery continued to be amazing; unfortunately, I had to devote a lot more attention to the road.
The ripio soon turned pretty nasty. Combined with a really bad washboard, the gravel was throwing me all over the road. I spent the rest of the day fighting a nasty tendency to fishtail and pogo when riding at speed.
After several hours of hard riding, I stopped for gas in a small puebla. I took a few seconds to do one of my regular visual checks to make sure nothing was broken or missing and realized that one of the pop rivets holding the top plate of my home made chain slider was missing. The chain probably ripped it off sometime before I tightened it up earlier in the day.
There was still one rivet holding it in place, but I wasn't comfortable with just that one little pop rivet keeping that thick piece of nylon from feeding itself into my counter sprocket. I asked the guy who ran the gas station if there was a mechanico in town. He said that there wasn't. He then asked me what i needed to have fixed. I showed him one of the extra pop rivets that I had and he told me that he had a pop rivet gun in his shop! He walked home and got it and brought it back to service station for me. I took the end of my round file and punched out the bottom end of the old rivet, then used the pop rivet gun to install a new one. It seems that I always have the best luck finding help when something goes wrong with my bike.
Back on the road I started running into construction. It seemed that I would pass through one flagger, go 500 meters and get stopped by another flagger. It stayed like this for nearly 30 miles!
I finally made it past the construction and turned off the Carretera Austral and started heading east towards the border.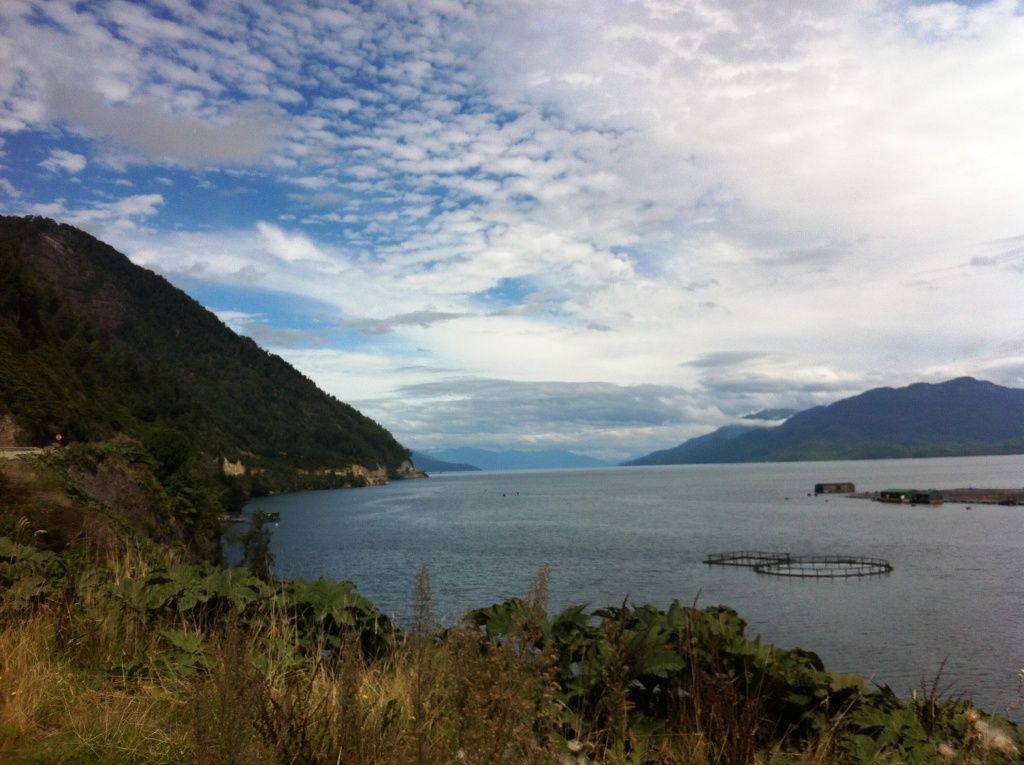 I made another painless crossing between Chile and Argentina and then continued on down the ripio towards the town of Esquel. On the way, I passed through the town of Trevelin. Trevelin, along with another town out by the Atlantic called Trewlew, are old welsh colonies.
I finally made it into Esquel around 8:00 PM and was really tired. I had ridden 110 miles of good pavement and 200 miles of really rough ripio as well sneaking in a little border crossing. I decided to spring for another hostel instead of camping so that I could get a good nights sleep before trying to push for the Atlantic tomorrow. I forsee some Pinguinos in my near future...