Day 158 (March 23, 2013)
Las Grutas, Argentina to Coronel Pringles, Argentina
Day's Ride: 352 Miles
View Larger Map
After packing up and getting everything loaded, I tried to find the caretaker for the campground that I had crashed at in order to pay him. I spent about 15 minutes wandering around the grounds looking for him, but was ultimately unsuccessful. Eventually, I ended up just having to leave without paying. Looks like another night of free camping!

The road was more of nothing: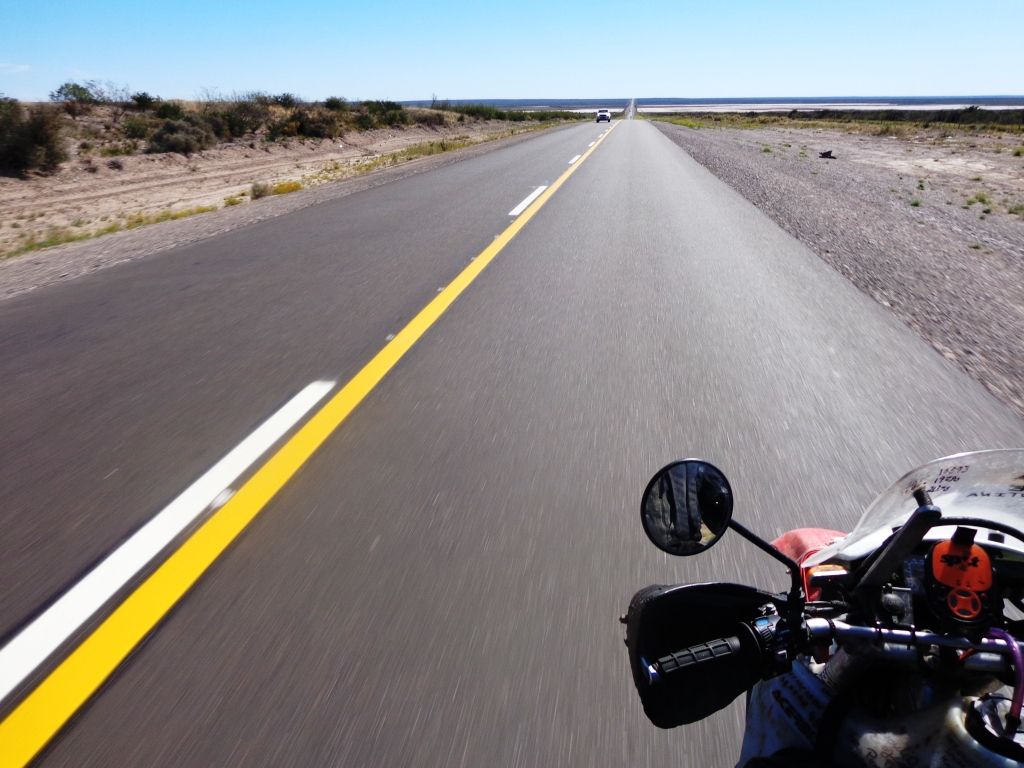 There was really nothing to see. The roads were incredibly long, straight, and flat. I ended up breaking the day up into 100 mile chunks and stopping at gas stations to rest and refuel.




With my debit card number having been stolen the day before, I was now forced to call the bank everytime that I wanted to use the card. Luckily, nearly every gas station has wifi and I was able to use some skype credit to make cheap international calls.

I passed throughout the town of Bahia Blanca. After having been in Patagonia for so long, It was a little strange passing through a city with multi story buildings.




It was also a little strange to see a Wal-Mart alongside the road: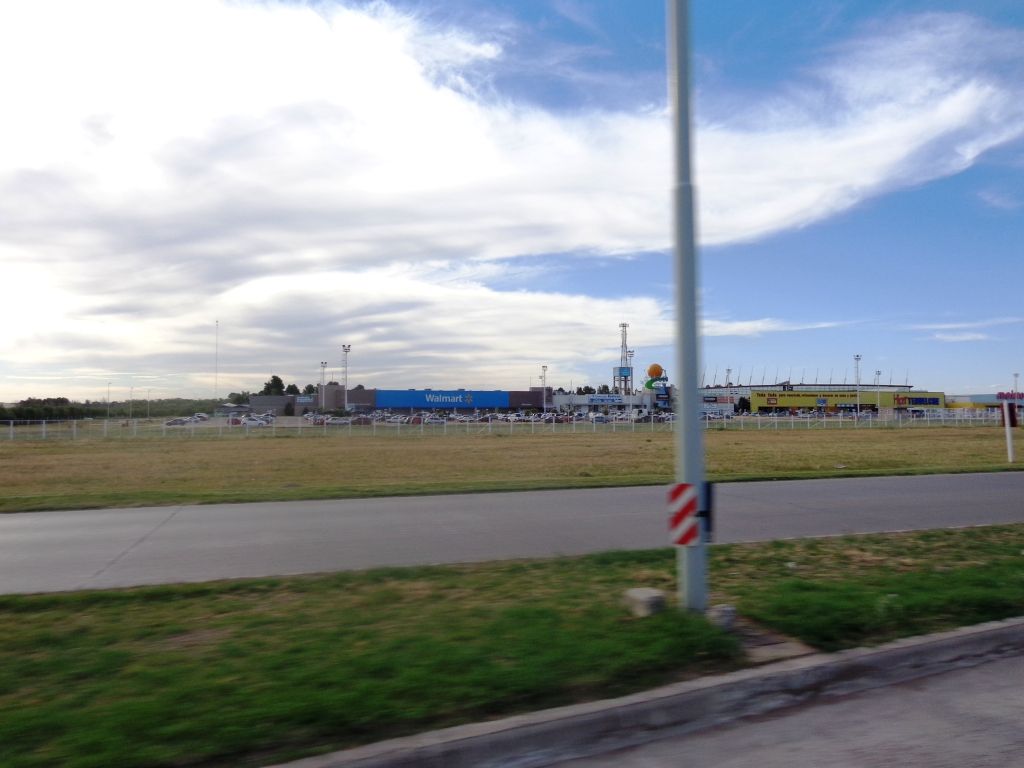 Leaving Bahia Blanca I soon began to enter into a more agrarian setting. Lots of cattle pastures and crops. There was even a John Deere dealer. I felt like I was back home!




I made it to the small farming town of Coronel Pringles and pulled over to see if I could find a place to camp. Luckily, it seems that nearly every town in Argentina has a municipal campground where you can camp for free or at least a very modest price. A local cop soon directed me to the town park where they had a small spot for tents.

As I pulled up, a few Argentinos walked up to me and began asking me questions about me trip. They were really amazed that I had decided to visit their small town and wanted to know why I had stopped there. I just told them the truth: it was about a day's ride from where I had started in Las Grutas.

I eventually set up camp, went for a little run, and then started cooking. While I was cooking, I investigated one of the cracks that I had seen forming on my luggage rack. It appeared that the crack had widened and had also broken through one of the gussets that I had had welded onto the outside.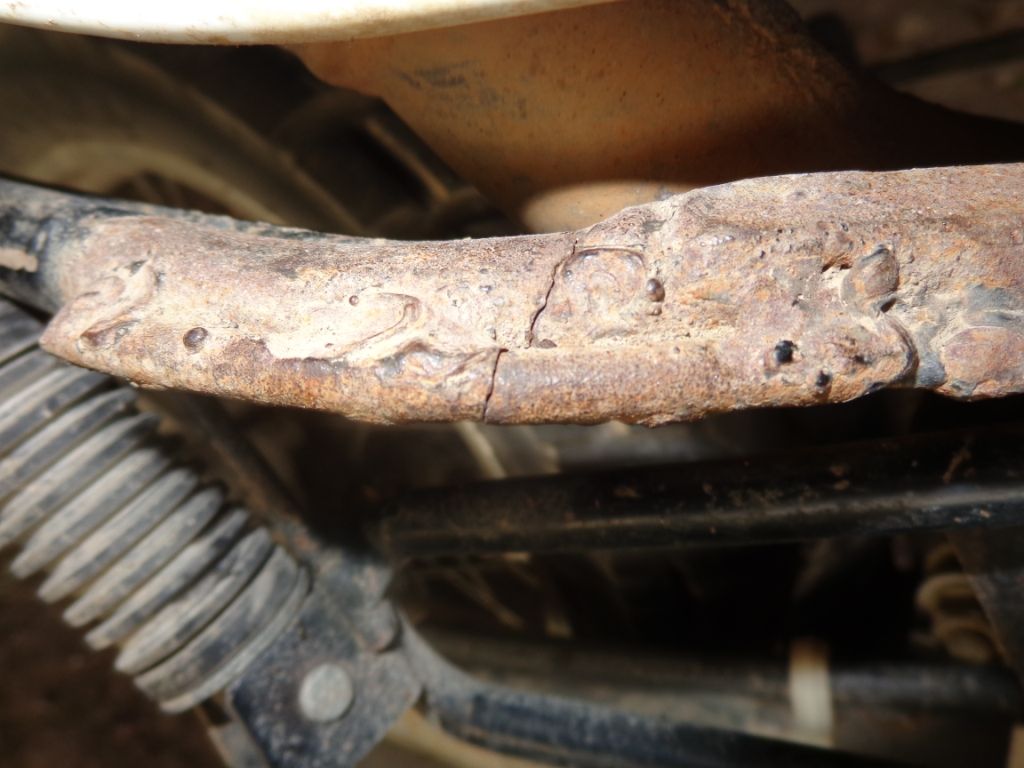 Luckily, there was a second gusset on the inside of the rack that was keeping it from breaking off completely. I debated with myself on whether I should try and ride it all the way into BA in the morning as it was, or try and reinforce it. After a few glasses of wine, I decided I would figure it out in the morning.