Day 79 (January 2, 2013)
Quito, Ecuador
Day's Ride: 5 Miles
Today was almost totally consumed with the hunt for a welder/machine shop. I figured I would start at Freedom Bike Rentals, a bike rental company owned by an American and a Frenchman in downtown Quito. Syovain, the french half of the team, was extremely helpful and even brewed us all esspresso shots.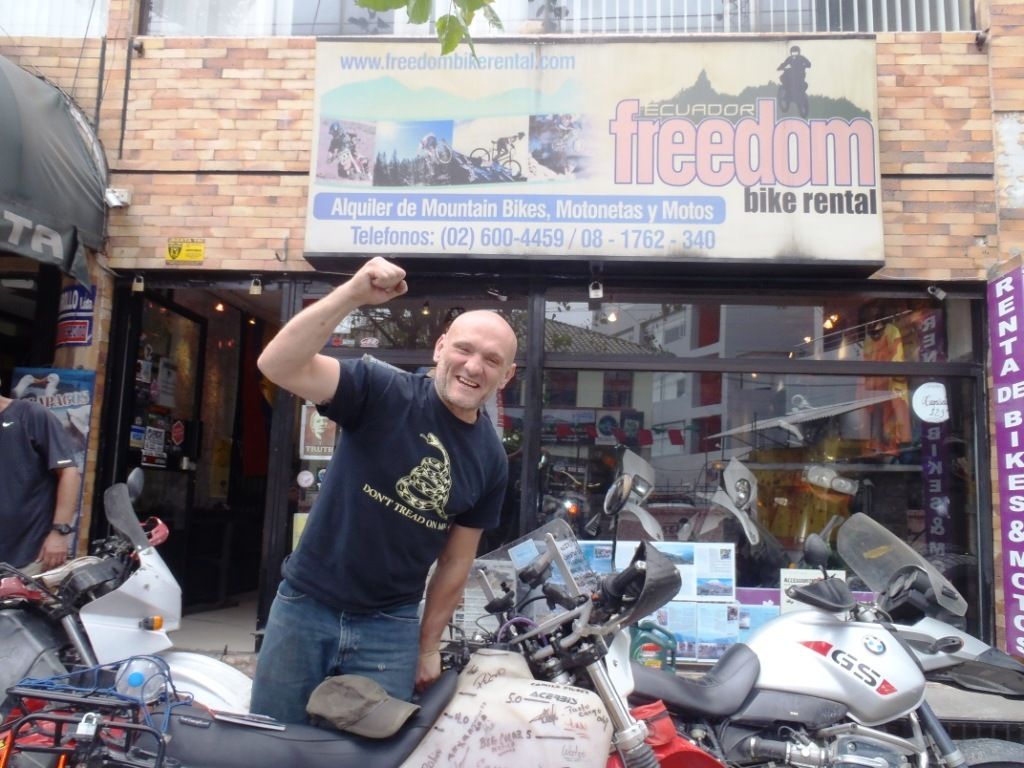 The shop he sent me to decided that the job wa too big and complicated; however, they pointed me towards a muffler shop a few blocks down the road.
As soon as I pulled into the shop, I noticed that they had a mig welder, drill presses, oxy/acetalene torches, bench grinders, pipebenders, steel cutters, and various other actual legitamite tools that are generally lacking in the average Latin American metal shop. Most shops down here consist of some dude with a half broken Lincoln tombstone stick welder and a hacksaw.
The workers were quite happy to help and by this point I've become quite good at explaining bike problems in Spanish, so explaining what I wanted was actually quite easy.. I suppose that's not a good thing. I busted out my tools and started disassembling the rack.
It's funny, but the bike actually looks pretty nice without all of that steel tubing hanging off the side.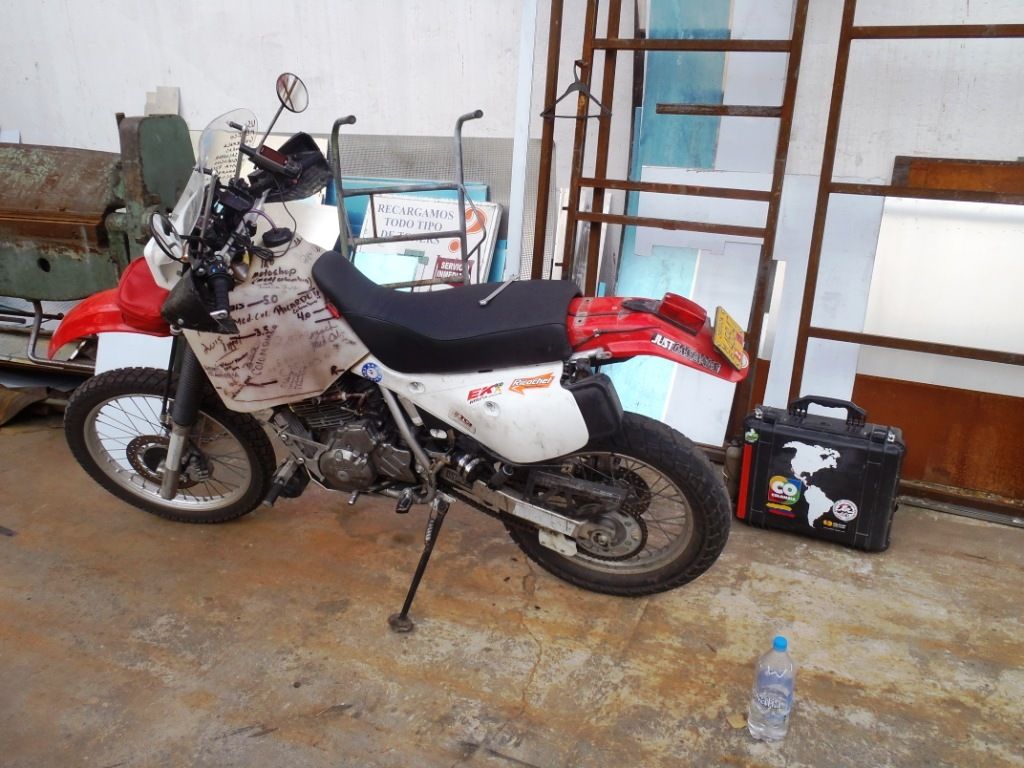 I then took out my round file (glad I brought that) cleaned up the break.
After zapping the break with the mig welder, we got down to business and added about 10 pounds of gussets to the rack. I had to supervise and explain that:
1) Yes, we should sand off the paint before we start welding
2) No, 2 small tack welds on each gusset is not enough
3) Yes, I want you to go back over the holes that you made with the welder and fill them in
Despite being the best welders that I've had the pleasure of working with thus far, their work left a lot to be desired. Apparently running a bead around the entire length of each gusset was too much work, and therefore impossible; however, I bagered, cajoled, and pleaded with them enough that we were able to work out a solution. In the end, I think we created a monster. I'll warn you, it doesn't look pretty, but I'm crossing my fingers and praying that it will hold:
I had them add a significant amount of gussets on the inside of the rack as well. Highlighted in red are some of the extra bits that we added today...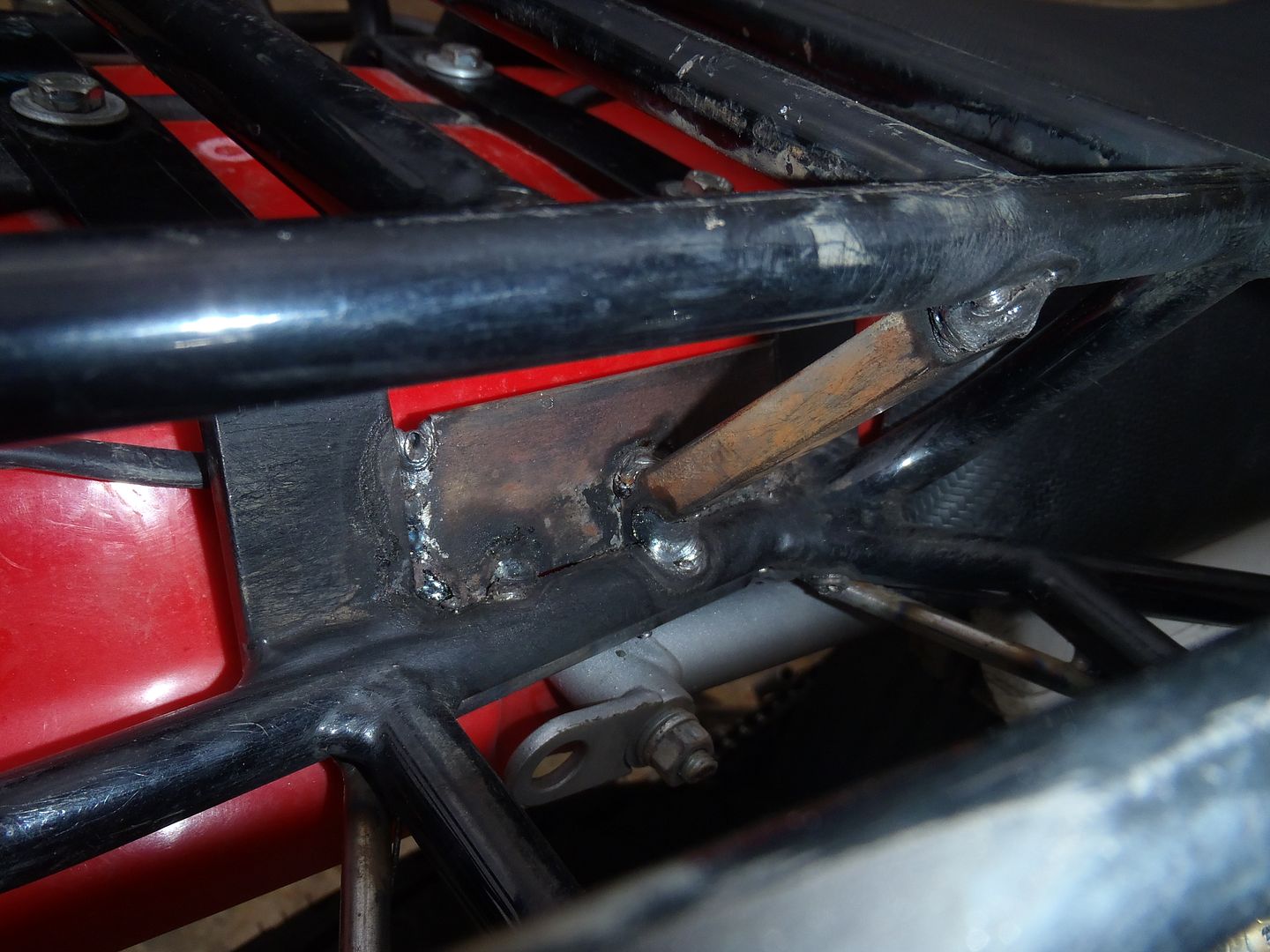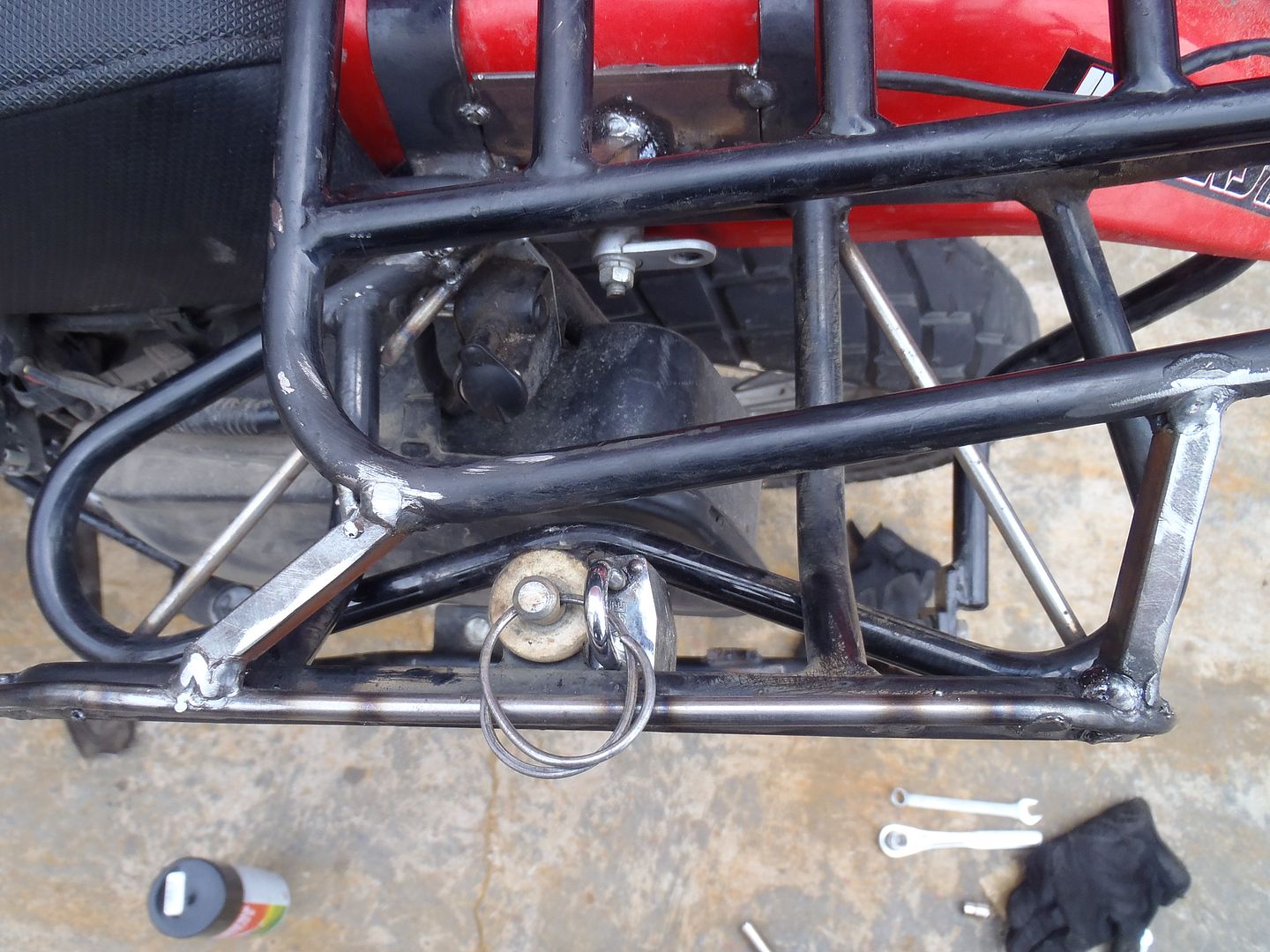 After we finished up the welding, I had them sign my tank and take a picture with me.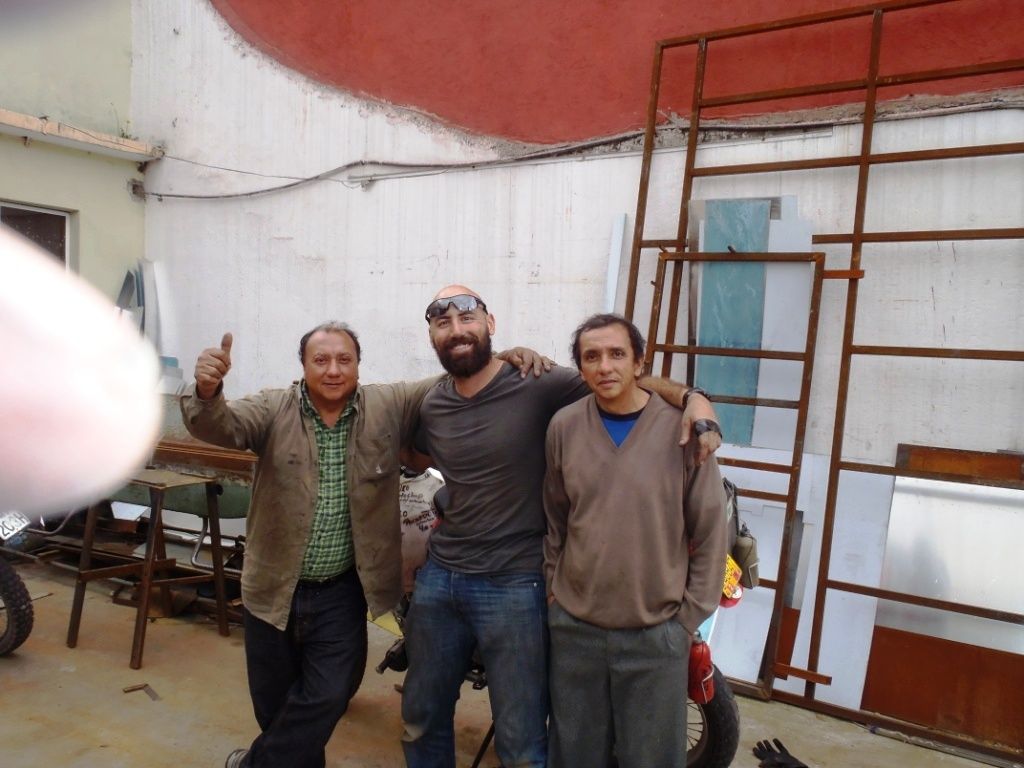 And then they told me the price: $60. I was shocked. I told them that that was a little bit expensive for the quality that I had recieved. They just shrugged their shoulders and repeated the price. I really should have negotiated that before hand. That was definetly not $60 worth of quality welding. Oh well.
After paying up, I split down to the hardware store and bought some black spraypaint. Then it was back to the Hostel for a graphiti party on the sidewalk.
There are now several black outlines of a TCI outback rack on the sidwalk in front of the hostel.....it's better to ask for forgivness than permission. Actually, I don't think anyone really cares down here.
Now the paint is drying and I'm going to bed. I'll leave you with a view of the city from the roof of the Hostel: