Day 91 (January 14, 2013)
Lima, Peru
Day's Ride: 0 Miles
What a day. I got to the moto shop around nine and immediately took my other broken rack piece over to the welder. I hadn't noticed this fracture due to its being on the bottom of the rack. Luckily, all the gussets held it together and it didn't totally snap off.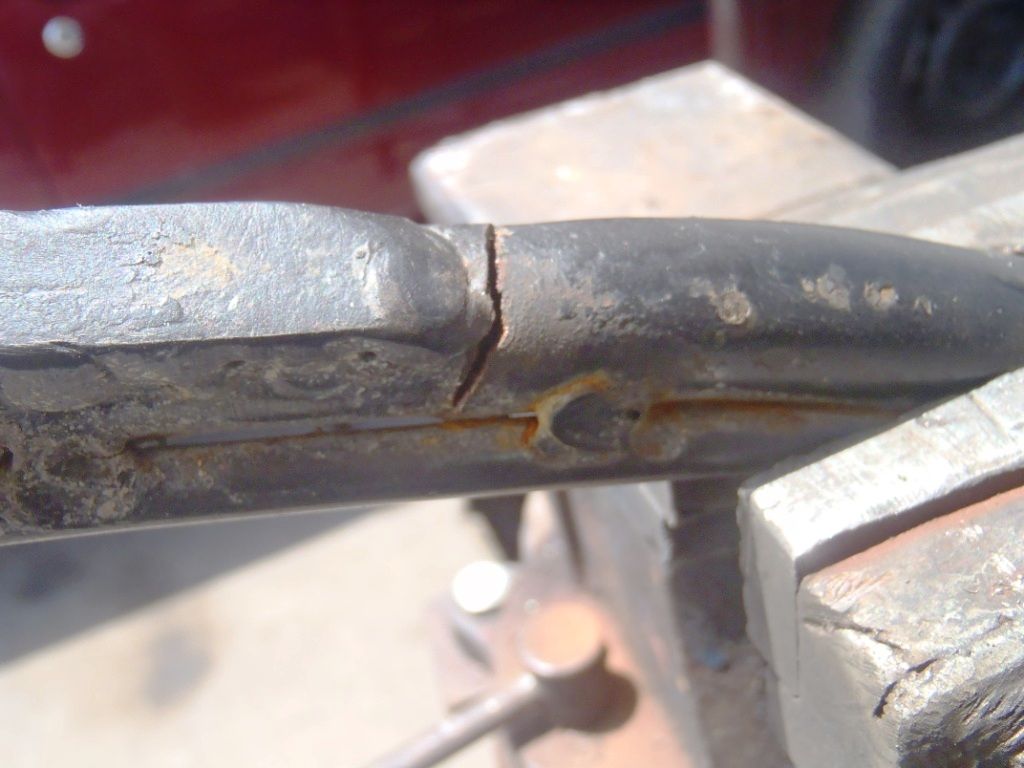 Once again the welding was not quite as nice as I could of hoped for. Still, it's all stuck together now, so I guess we just have to conduct an experiment and ride the piss out of it to see just how long it lasts.
I returned to the shop and commenced waiting. And waiting. And waiting. This was factory owned Honda shop, so they weren't too keen on letting me back in the shop to help with the work. So, I sat there all day and waited.
They weren't able to fabricate me a new chain guard; however, they just happened to have an XR650L in the shop. The manager said that he would give me the chain guard off of the their bike and then just order a new one from the states. Now that was cool. Here's my bike receiving a transfusion from the donor: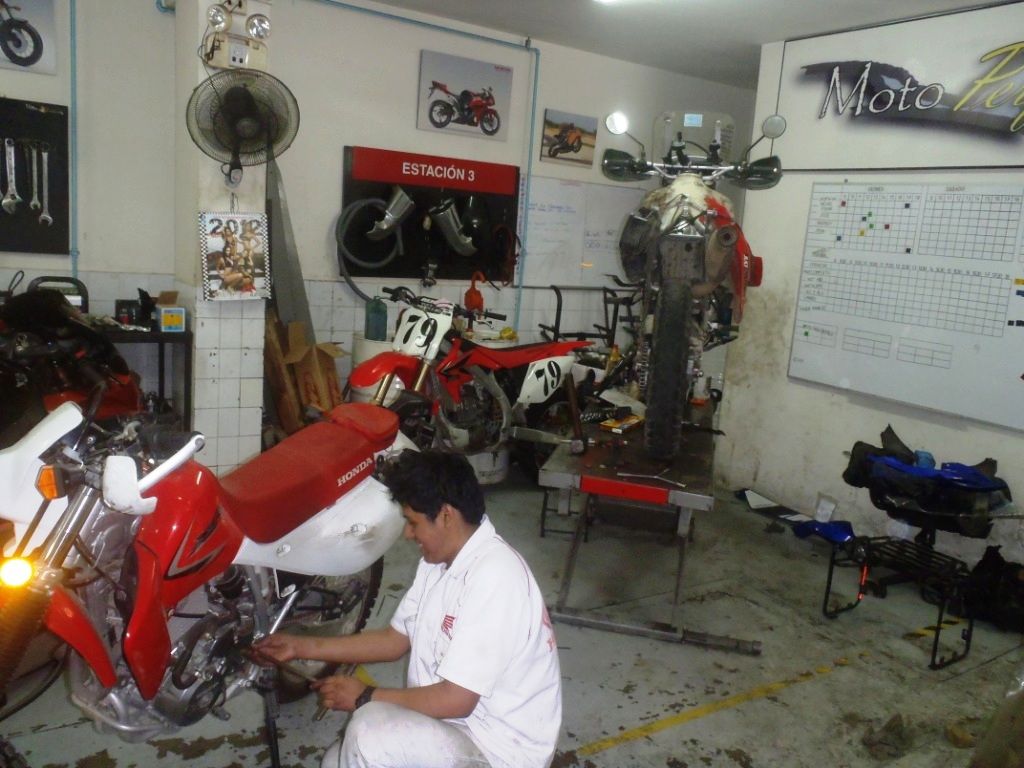 Unfortunately, the chain guard, which only costs $40 in the states, costs nearly $80 in Peru due to import fees and shipping.
I also told them that I wanted an X-ring chain or just the best chain they could find in Lima. I found out later that this was a mistake. Here's the chain that I got:
This chain ended up costing $153! I'm getting hammered by these expensive motorcycle parts down here.
It took a while for them to get the luggage rack back on the bike. They did a great job bending it back into shape; it's almost as straight as new! Unfortunately, they couldn't balance my front tire, which is a little out of whack after that flat. I guess I'll just have to suck it up and try and avoid the death wobble. They also didn't have 10W-40 synthetic oil, so as soon as they finished I had to make a mad dash around the moto shops of Lima looking for my oil. It turns out that there was a huge shortage of 10W-40 in Lima; it's the new unicorn blood! Eventually I was able to find two liters of it, for about $35!
After the hunt had concluded, I headed back to the Hostel to do some more maintenance. I made a little mess in their parking lot, but no one seemed to mind.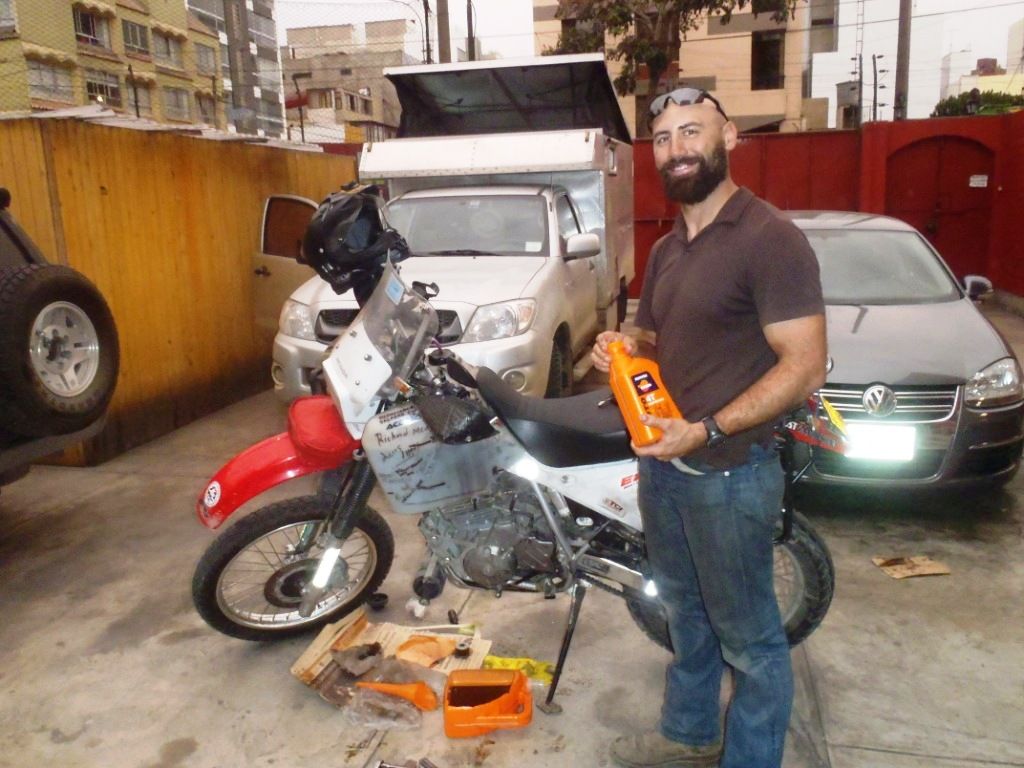 I took the used oil and threw it in a trash can on the street. About an hour later I was walking down that same street and found that all the oil had leaked out and formed a huge puddle on the side walk.....ooops!
Final event of the night was the air filter. Once again, in order to get it dry fast enough to apply the filter oil and let it have time to get tacky, I was forced to go find a hand drier in a restaurant bathroom.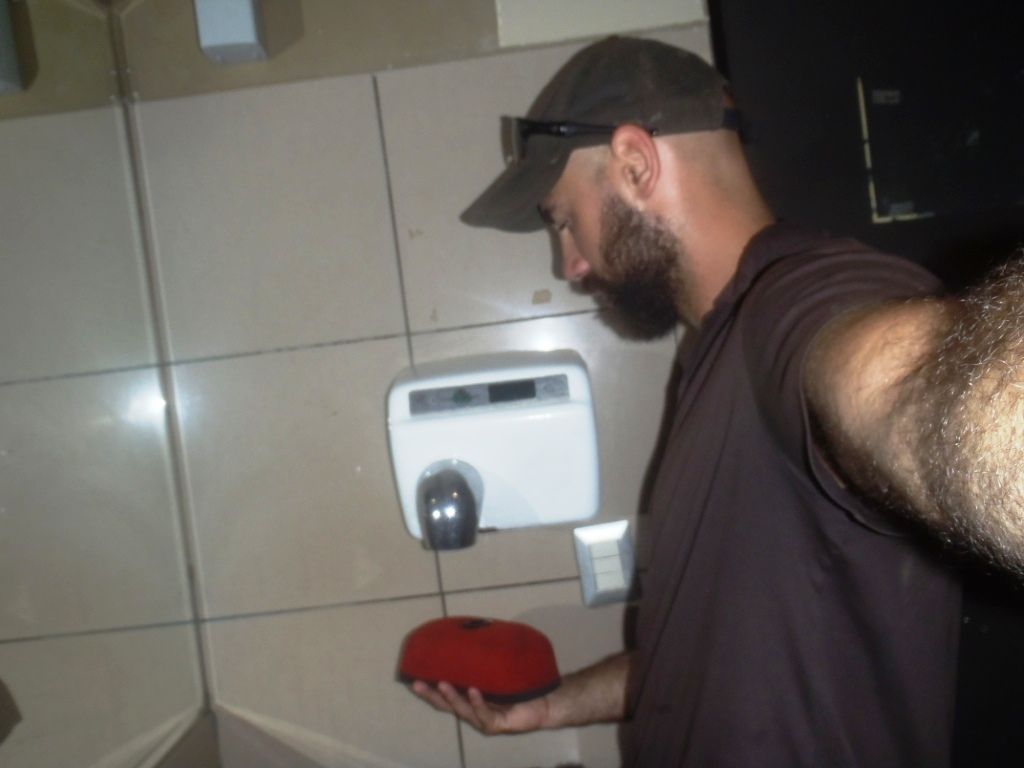 I finished off the evening by cooking dinner with some of the fellow overlanders at the Hostel and drinking a few local beers.
In conclusion, thanks to everyone who has donated! I'm going to try to get some pictures tonight of the gas tank and send some more personal thank yous!