Day 121 (February 12, 2013)
Pucon, Chile to Bariloche, Argentina
Day's Ride: 297 Miles
This morning I said goodbye to Max who was going to head south for southern Chile. I left Pucon in the rain feeling cold and miserable. I had intended to take a more scenic route along some of the lakes in the region; however, with the rain and the wind and I didn't really feeling like prolonging the misery for a dubious chance at seeing some scenery. Instead, I jumped back on the Panamerican and rode south as fast as possible in hopes of escaping the weather.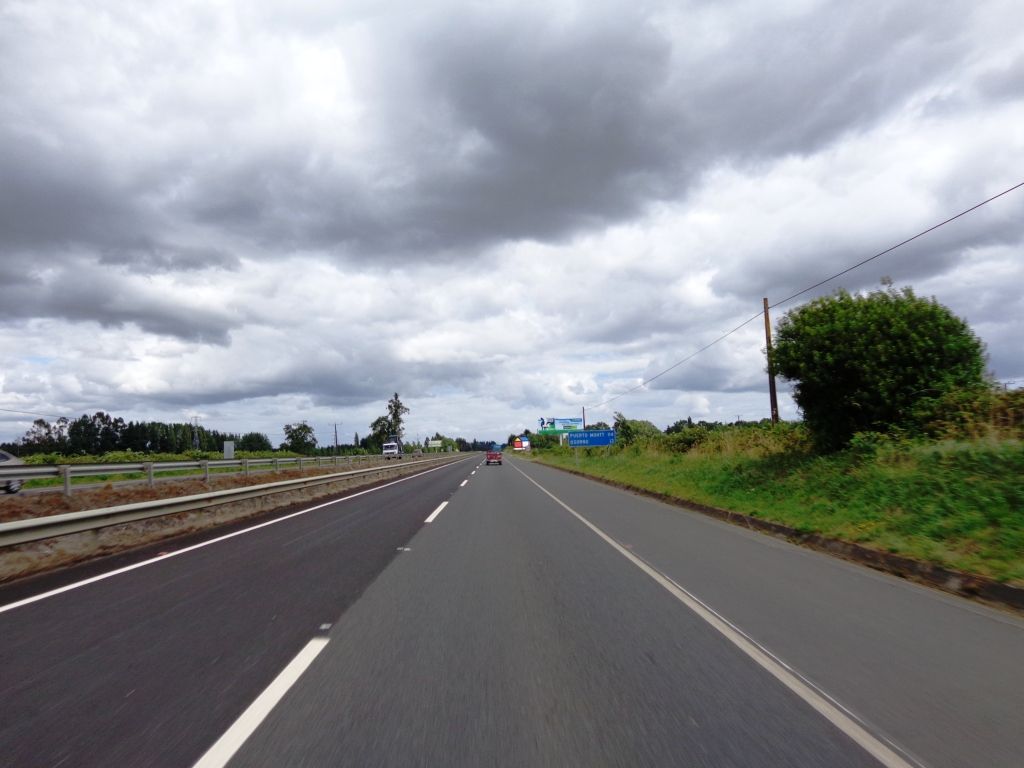 After a hundred or so miles of beautiful four lane cruising, I reached Orsorno and the turn-off for Argentina. As I was riding along, I noticed a whole grip of BMW R12000's parked outside of a cafe. I stopped to see where they were from and found a bunch of Polish riders.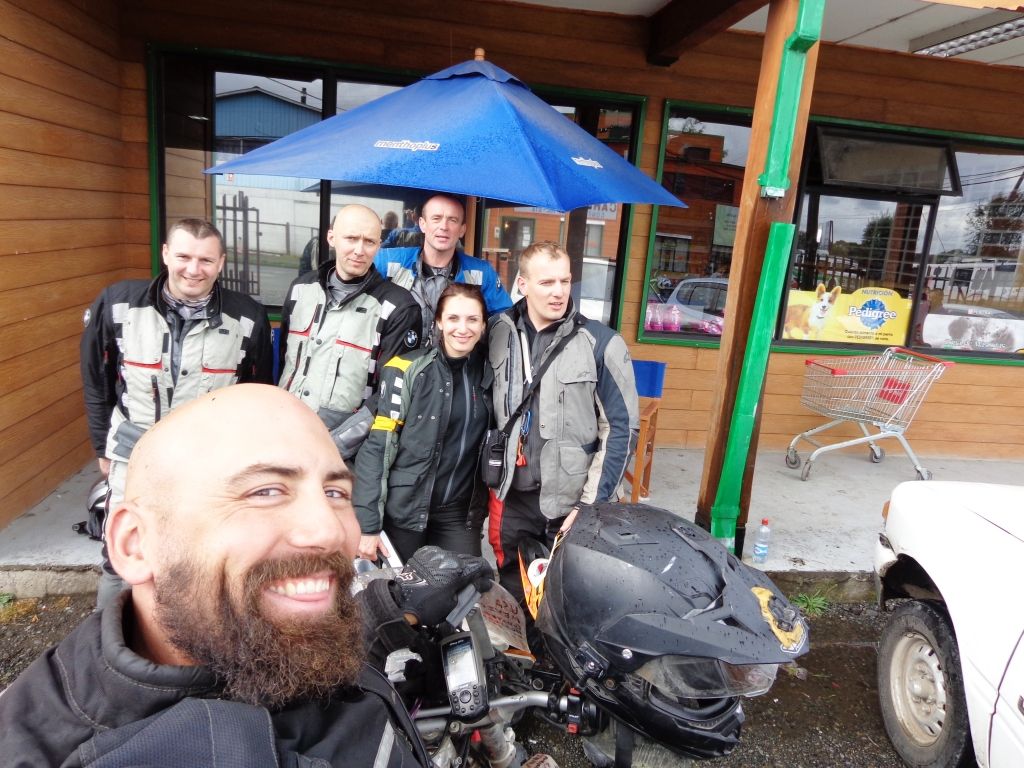 We talked for a few minutes and they filled me in on Argentina. They had started in Uruguay and had been on the road for about two weeks. They said they were averaging about 800 km per day! Before we parted they gave me a sticker and we took a few pictures together.
Shortly after leaving the Poles I reached the Chilean side of the border and found a huge line of people! I was a little worried as I didn't want to stand in line for hours and then have to ride into Bariloche in the dark with wet gear. Fortunately it turned out that that line was for entering Chile. The exit line was significantly shorter.
There is a large, 20 mile gap between the Chilean immigration buildings and the Argentinian immigration buildings and it passes through a beautiful national park which crests on a pass over the Andes.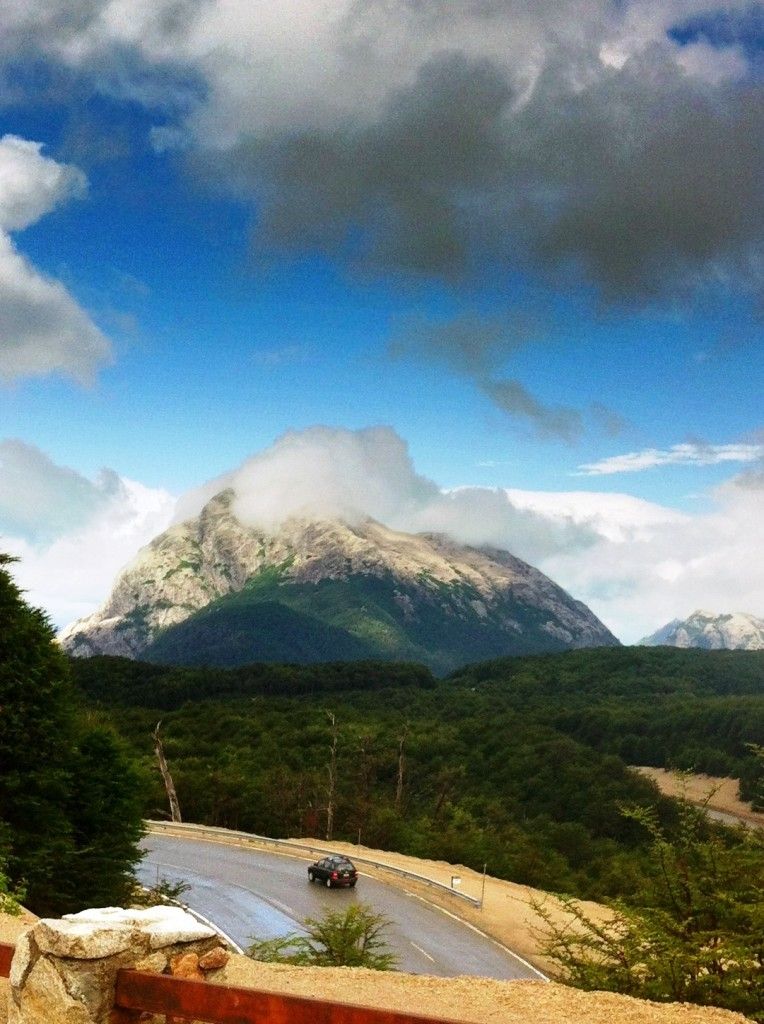 Halfway through the park you reach the actual international border.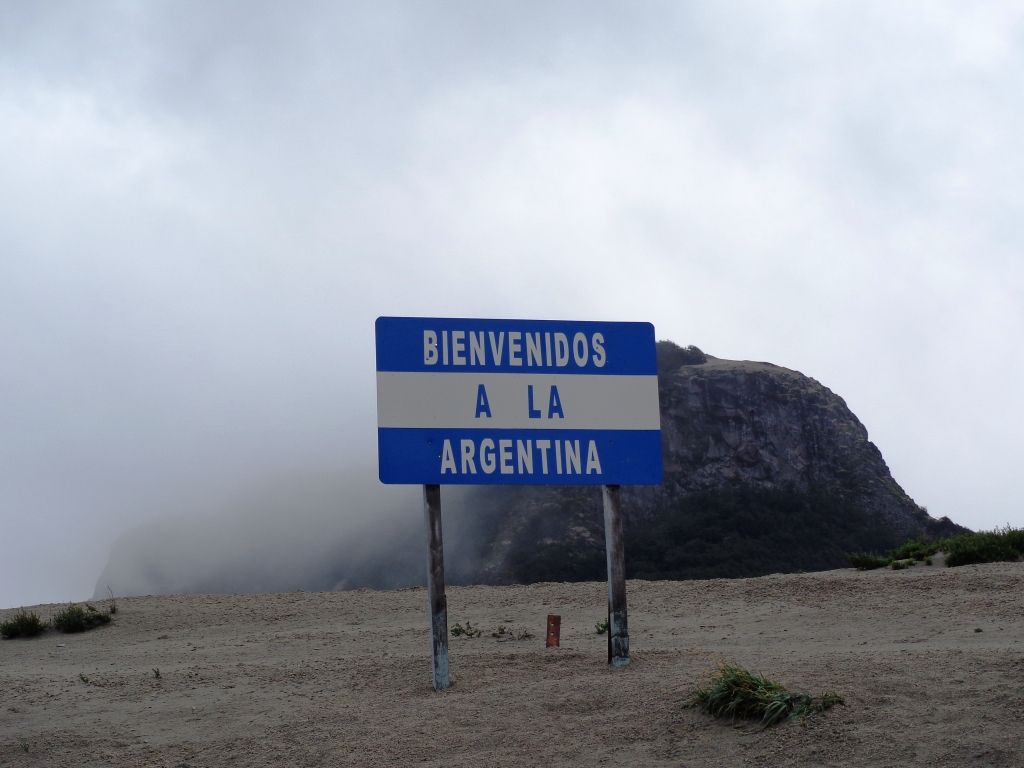 I finally reached the Argentinian migracion and was met by another huge line. Unfortunately, this was the line for people trying to get into Argentina, and I had to wait with the masses for about an hour. Luckily, by the time I finished, I still had a few hours of daylight left and I knew I could make it Bariloche before I froze to death.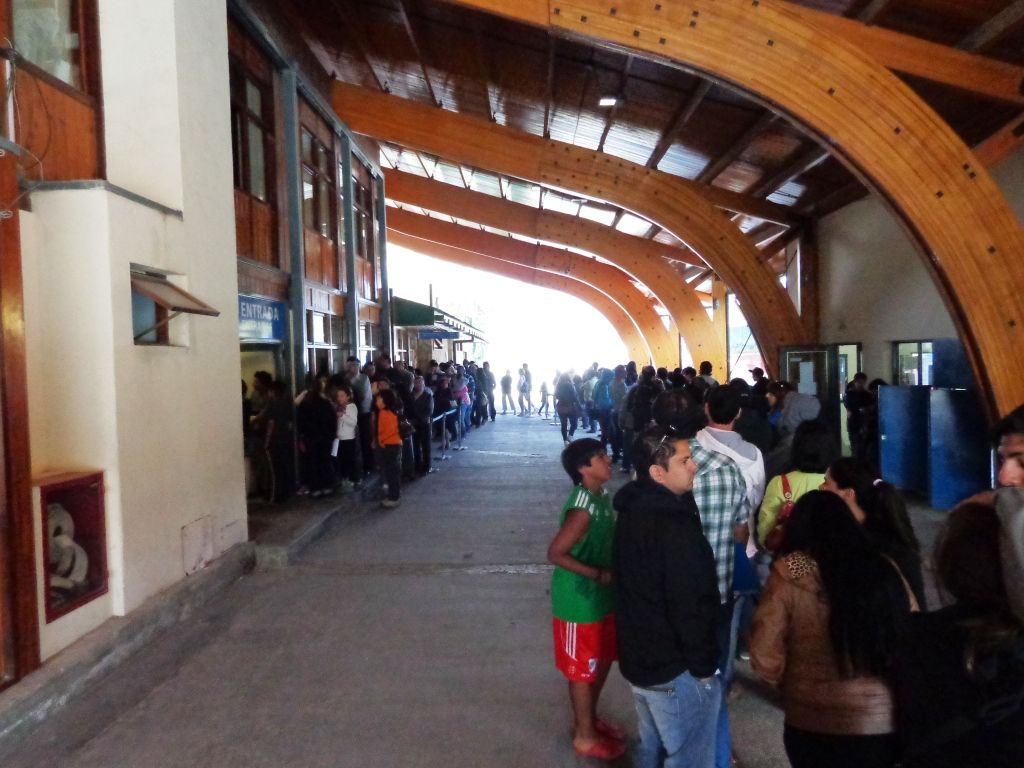 There were still more great views coming down out of the pass and on to Ruta 40.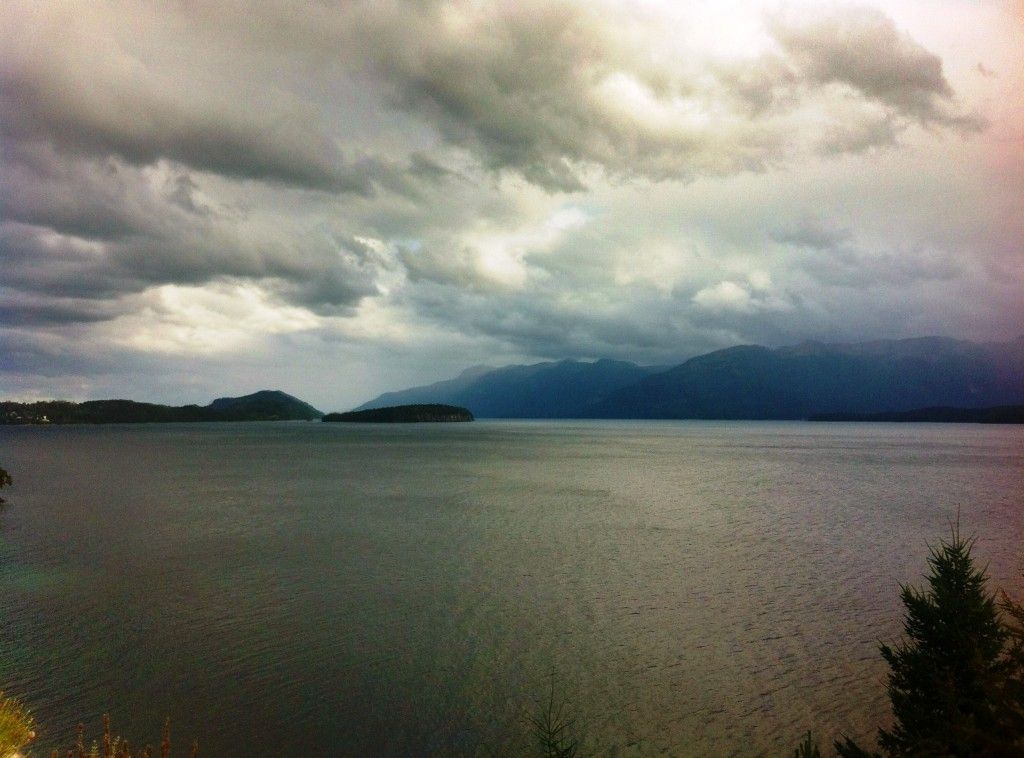 About 20 miles outside of Bariloche, I came across a long line of slow moving traffic. Interspersed within the traffic were a few large adventure bikes. I came up on the rear bike, saw that it had Venezuelan plates, and gave a little wave as I passed. I eventually passed everyone and was cruising down the final stretch into Bariloche when one of the bikes caught up to me and started motioning me to pull over.
I hadn't been able to see his license plate so I was a little surprised when he started talking to me in English with an American accent. It turns out that he was from Oregon!
When I passed him he had seen my license plate and immediately tried to chase me down. His name was Kieth and he was from Portland. He had shipped his bike to Ecuador and had been riding around South America for the last few weeks. He had met up with a Venezuelan rider named Ernesto and they had been riding together for a while.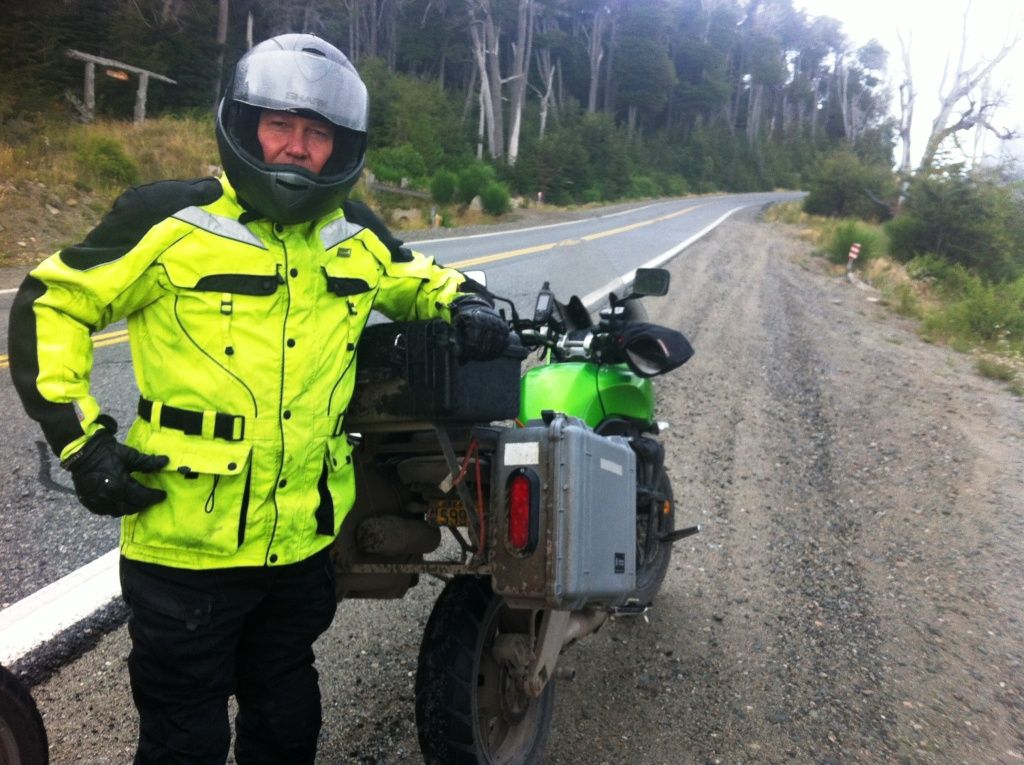 I rode into Barlioche with them and the famed Argentinian wind began to play havoc with our bikes.
Just outside of Bariloche we were treated to some amazing views of the nearby lake.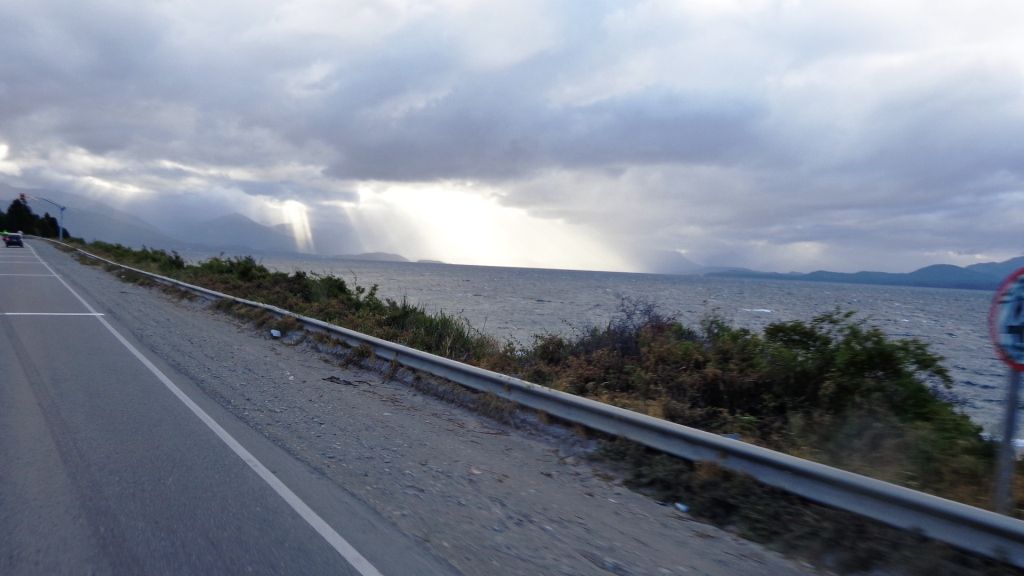 After making it into Bariloche we all went to a German resteraunt and had a few beers.
It was great to meet up with a fellow Oregonian down here and share some stories. Bariloche is slammed with tourists right now, so finding a Hostel was a little difficult. Things are also almost just as expensive here as they are in Chile. I'm hoping that I can find someone that will give me the black market exchange rate for dollars.