Day 121 (February 13, 2013)
Bariloche, Argentina
Day's Ride: 0 Miles
I decided to take a day off and relax in Bariloche. As part of my mandatory relaxation program, I decided to go stuff myself silly on some of this amazing Argentinian beef that I've heard so much about. I found a good restaurant, albeit slightly expensive, and was just getting ready to sit down when I saw two guys pull up to the restaurant on a Yamaha Tenere 650. I had talked to them briefly yesterday as I was hunting for Hostels and I knew that they were from Spain. I went out and said hi and invited them to come and eat with me.
Javier and Ignaci are in South America for three months to ride and have a good time. They are on the 650 versions of the Tenere which they picked up used in Spain for around $4,000 apiece. Ignaci had just broken his clutch yesterday and had ridden nearly 300 miles to Bariloche without it. They had just found an R1 clutch kit at a local moto shop and were going to try and fit it on later in the day.
These guys were hilarious and we had a good time talking about our respective journeys and telling stories. Their last motorcycle trip had been a 13 day ride through the States on Electra Glides that they had rented in San Francisco.
While we were talking, I got a good picture of our lunch being prepared:
We all decided to split two ribeyes, three filets, a huge plate of french fries, and a salad. The meat did not disappoint.
After lunch we went out to take a look at one of their Tenere's. If these were available in the states, I think I would have gotten one. Such a cool bike!
After saying goodbye to Javier and Ignaci, I returned to the Hostel and engaged in another Argentinian pastime: the Siesta.
After I woke up, I went in search of a money changer of the unofficial kind. The current official rate of exchange is 5 pesos to the dollar. The unofficial rate is somewhere around 7.5 pesos to the dollar. The people at my Hostel directed me to a small souvenir shop next to the legitimate money changers.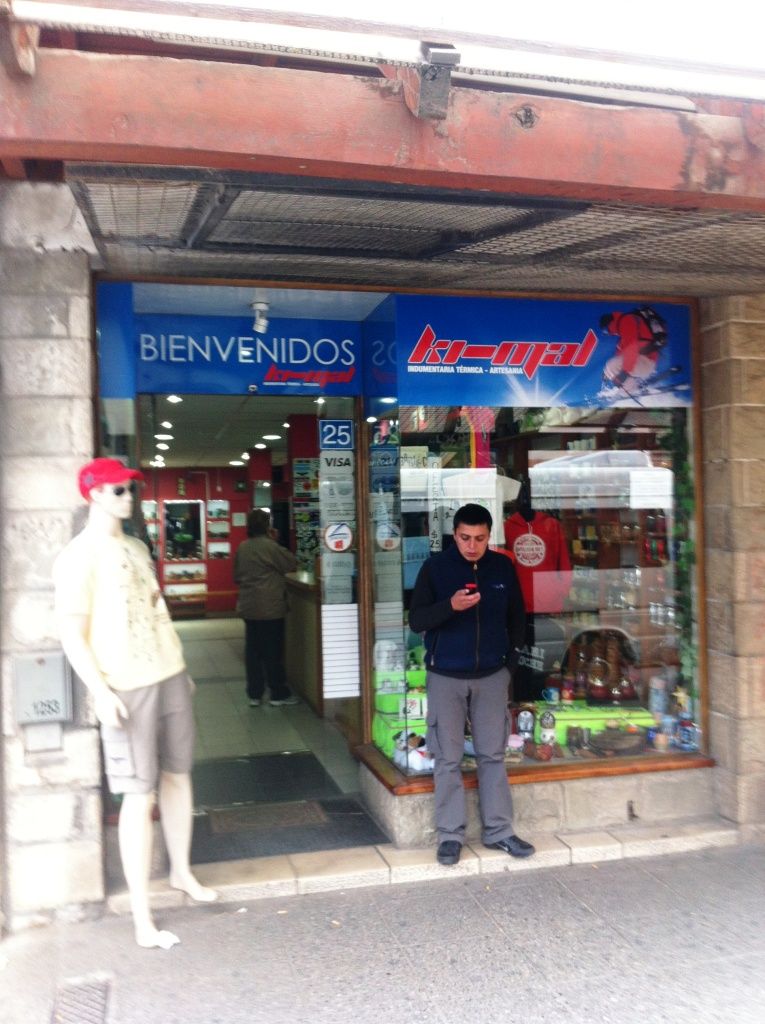 I walked in, bought a sticker, then asked if they changed dollars at the unofficial rate. The lady behind the counter looked me over, then told me to follow her into the back room. We walked through the door into their merch room, took a left around a couple of boxes, and found ourselves in front of a glassed in booth. This all seemed a little too secret-squirrel, but I'll admit, I was intrigued.
The lady left and I found myself talking to a guy with a calculator and wads of cash behind about an inch of reinforced Plexiglas. I told him I wanted to change some dollars and he gave me the rates: 7.5 to 1 for hundred and fifty dollar bills, 6.5 to 1 for twenty dollar bills and smaller. Damn! I only had 20's. I had pulled a bunch of American dollars in Peru and Ecuador, but they only deal in 20's and smaller. In most of Central and South America, 100 Dollar Bills are known affectionately as "laundry money" because the only people that use them are the narcos (drug dealers).
Still, it was better than what they were giving next door, so I changed a bunch of dollars into pesos and scrammed.
Back on the street I saw my second interesting bike of the day: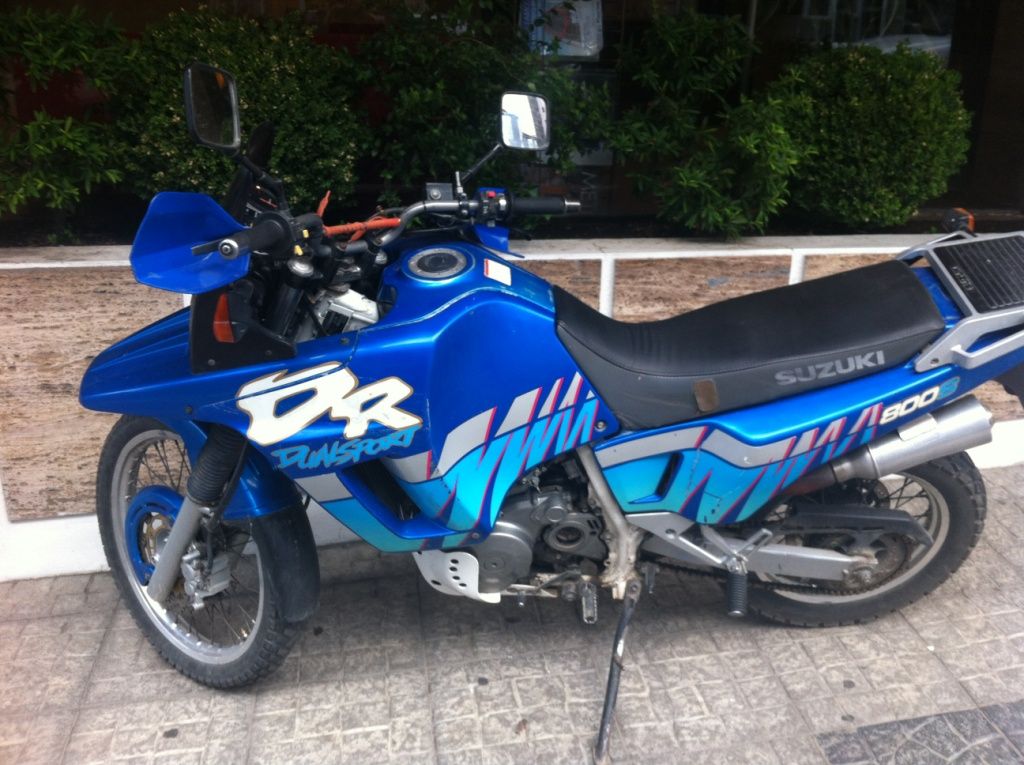 A DR800? I had no idea this thing even existed. It looks interesting; I'm guessing that these were never sold in the States.
The rest of the day was spent hanging out and chilling. Tomorrow I'm going to get up early, check my valves, then hit the road. I'm considering doing a fast end run down to Ushuaia, hopefully getting there in about four days, then taking my time on the way back to do Ruta 40, Carreterra Austral, Torres del Paine, and Fitz Roy. There's a part of me that is super stressed about being this close to Ushuaia. If something went wrong with my bike this close to the end, I think I might just die.