Day 118 (February 9, 2013)
Santiago, Chile to Lake Vichuquen, Chile
Day's Ride: 176 Miles
Waking up rather late after the previous night's epic BBQ, I spent the remainder of the morning at the Hostel sending emails and doing computer stuff. It's amazing how fast correspondence and electronic tasks begin to pile up after you've been on the road for so long.
Around noon I was finally packed up and ready to leave. Just as I was starting my bike, a man came running down the street, waving his arms furiously, and yelling at me to wait. Turns out it was Yuri, aka inmate Yuraco, who had tracked me down via the ride report and my SPOT beacon, and wanted to invite me over to his house for lunch! Once again, I was blown away by the hospitality of a random stranger; I had to accept his invitation!
Yuri lead me back to his house with his car, where we went upstairs and talked and ate a wonderful lunch that had been prepared by his wife. He gave me tons of advice on things to see in Chile and even sat with me and showed me on my map where I should go. He and his wife were so gracious to me; it was a huge blessing to have a nice home cooked meal and converse with some amazing Chileanos!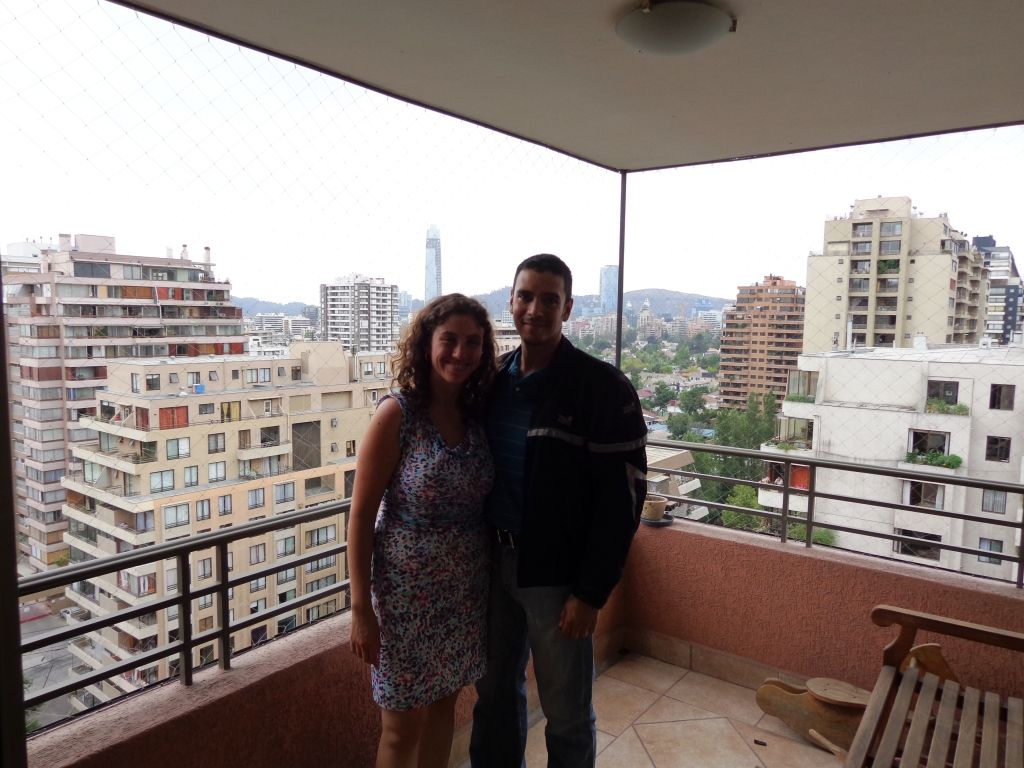 After lunch, Yuri volunteered to get on his bike and ride with me so that I could get out of Santiago via the short route. I'm always down to ride with another person, especially one as awesome as Yurri, and I agreed to his offer whole heartedly. Yurri has an R1200 GSA and it was all I could do to keep up with him on the Autopista out of Santiago!
At the first toll booth Yuri had to turn around and head back to his family. However, before he left, I made sure he signed my tank: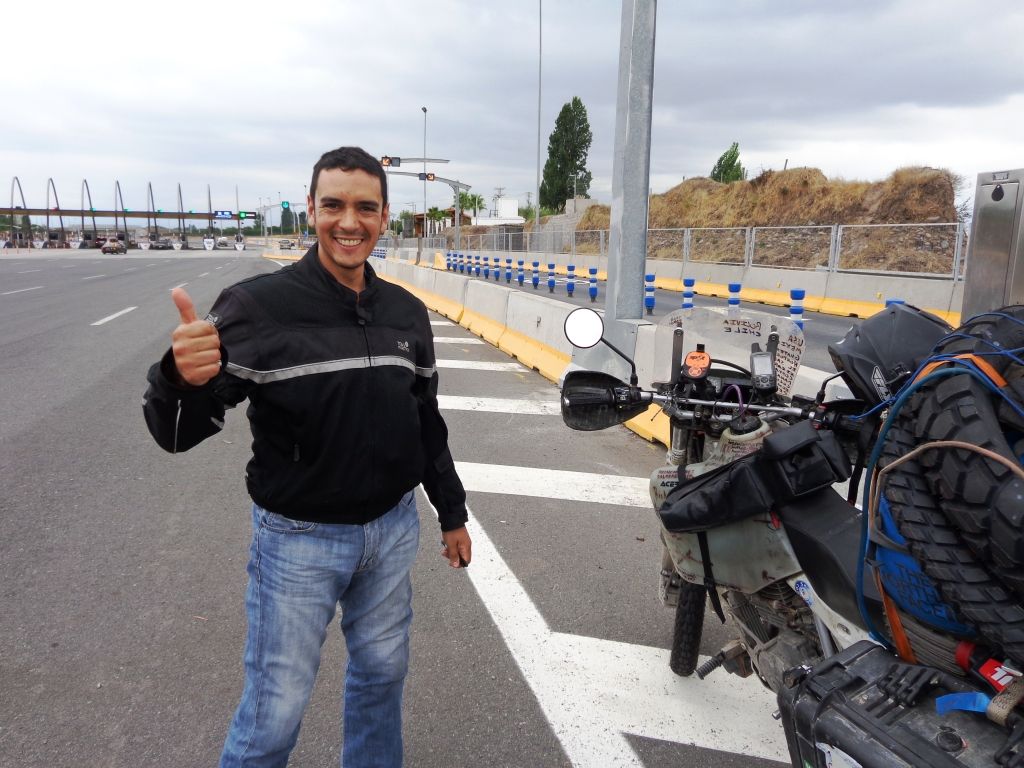 Yuri, if you are reading this, thanks a ton! You're the man!
Following Yuri's departure, I cruised south on the Panamerican towards a turn off in the town of San Fernando that Yuri had told me would lead to a nice long stretch of dirt road terminating in a beautiful lake. As I was passing a Copec gas station, I noticed what appeared to be a large, fully laden, DR650 in the parking lot. I did a quick u-turn and went back to investigate. That's how I met Max:
I pulled up and introduced myself and we started talking. It turned out that Max was from Australia and he had had has bike shipped over to Santiago so that he could spend eight months riding around South America. He had just left Santiago that day; he was on the very first day of his trip!
We talked a bit more and eventually decided to ride together to the lake that Yuri had told me about. Plugging down the Panamerican, we eventually reached the turnoff and headed towards the coast. We stopped briefly in the town of Santa Cruz and bought supplies in preparation for camping that evening. A few miles later, we finally reached the end of the pavement.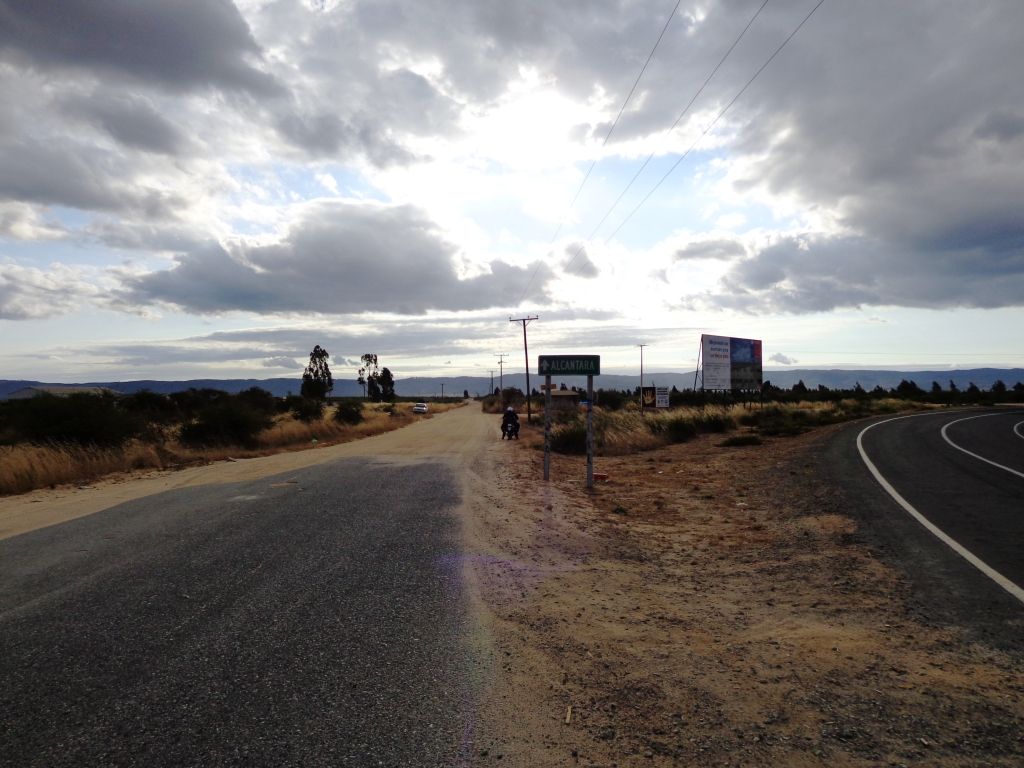 Yuri's recommendation turned out to be superb. The road was a phenomenal mix of well graded dirt and gravel.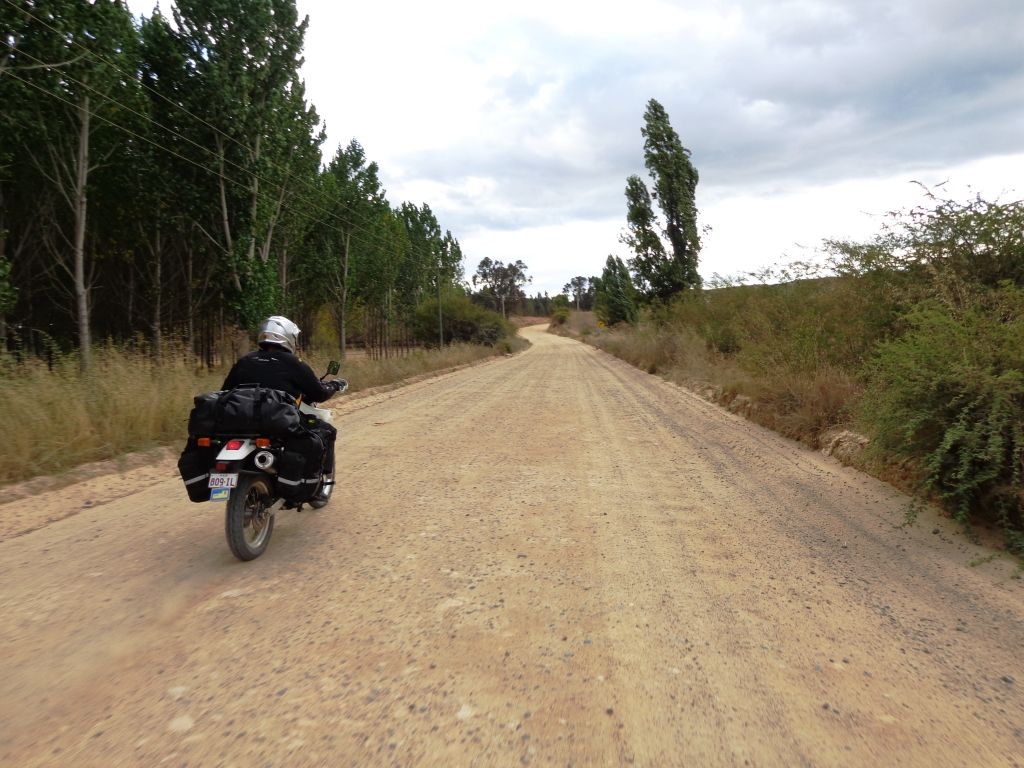 Max and I blasted along in the dirt for nearly 20 miles. I was a little jealous of his brand new tires; my nearly bald Scorpions just didn't have the traction to allow me to fly through a dirt turn anymore.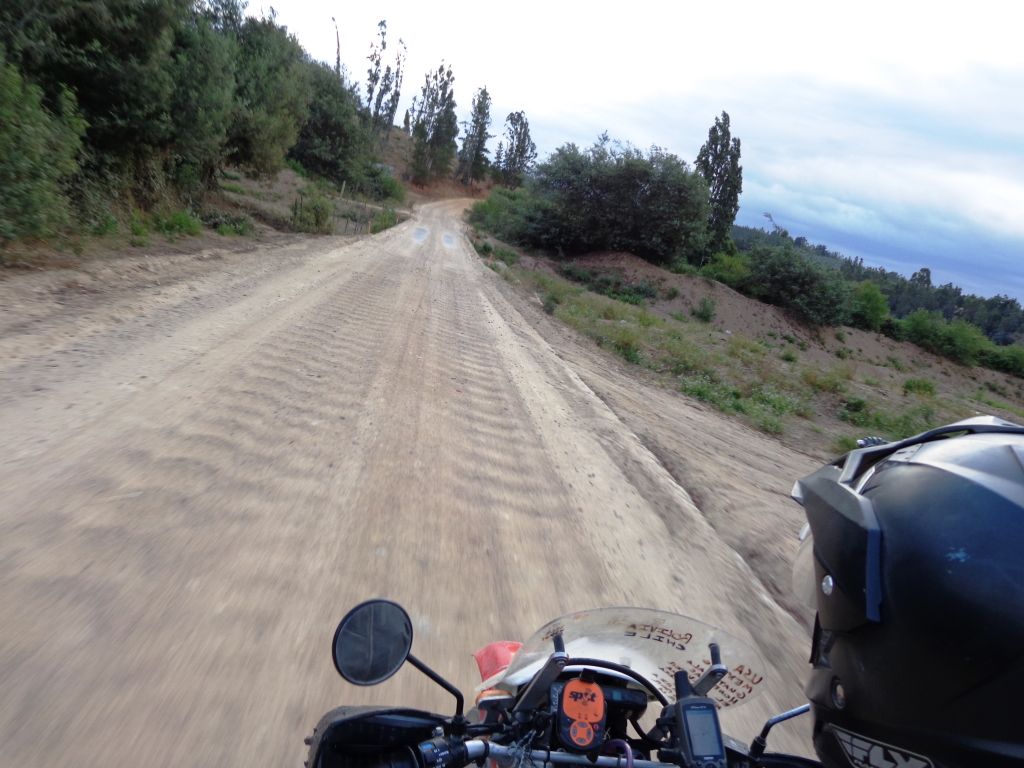 Just before sunset we reached the lake. We went to a developed campground first just to check out how much it would cost. Unfortunately, they were filled to capacity. Just before leaving, I asked how much they would normally charge for a campsite. They wanted 30,000 pesos! That's over $60! And this wasn't some full hook-up RV park either, it was just a little dirt campground next to a lake. Crazy!
Max and I left the campground and rode back up into the hills aways, intent on doing a little stealth camping. Before long we found a nice, hidden spot on top of a hill on the edge of a pine plantation (-34.80185, -72.03659).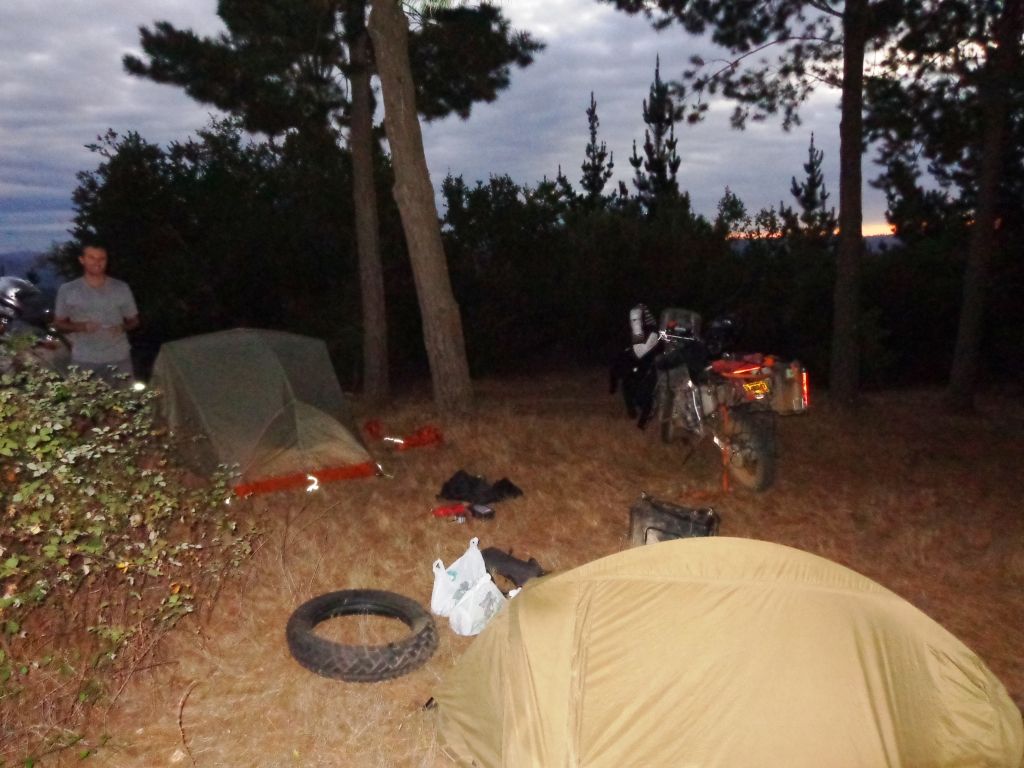 We cooked up a big dinner of pasta and sauce and then racked out.