Day 112 (February 3, 2013)
San Pedro de Atacama, Chile to Taltal, Chile
Day's Ride: 355 Miles
Leaving San Pedro this morning, I had a choice: return to the mountains and cross over into Argentina, or drop down into the Atacama desert and bomb the Panamerican Highway to Santiago. Since I haven't really been below 10,000 feet since leaving Cusco (except for a few hours on the Death Road) and I'm tired of getting rained on, I decided to head for the Atacama.
Mike had left San Pedro the day before, so I was on my own. Leaving town, I took a quick detour to check out the Valle de la Luna.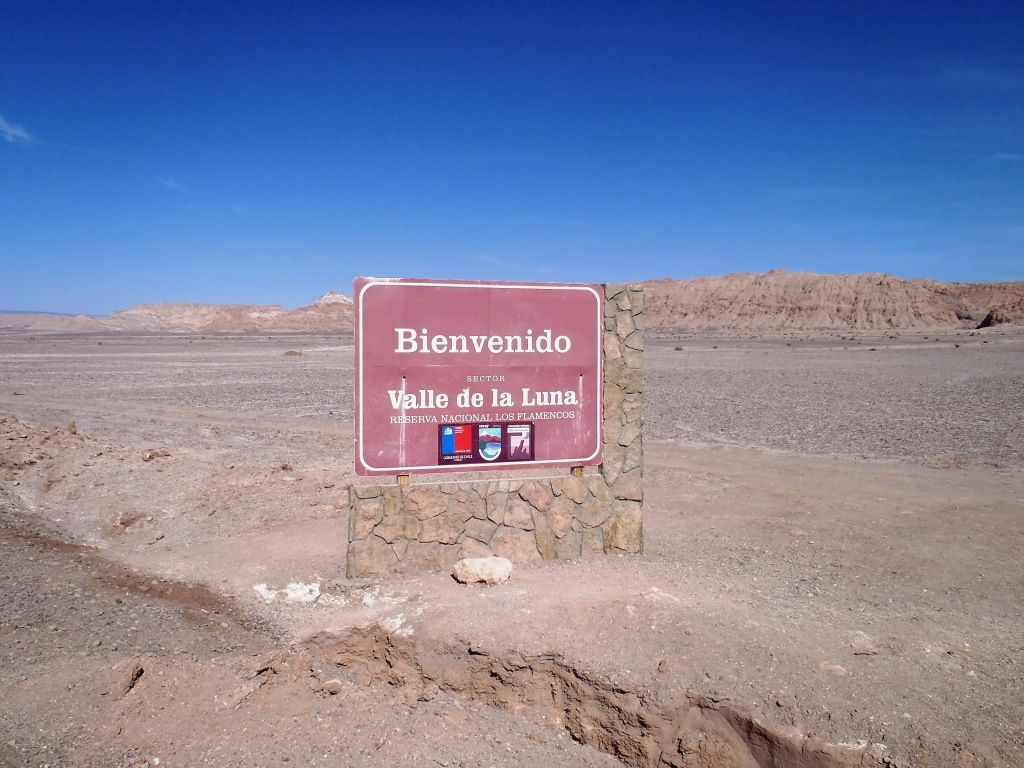 There is some interesting scenery here, including a salt cave. I decided to skip the cave and just see the roadside sights.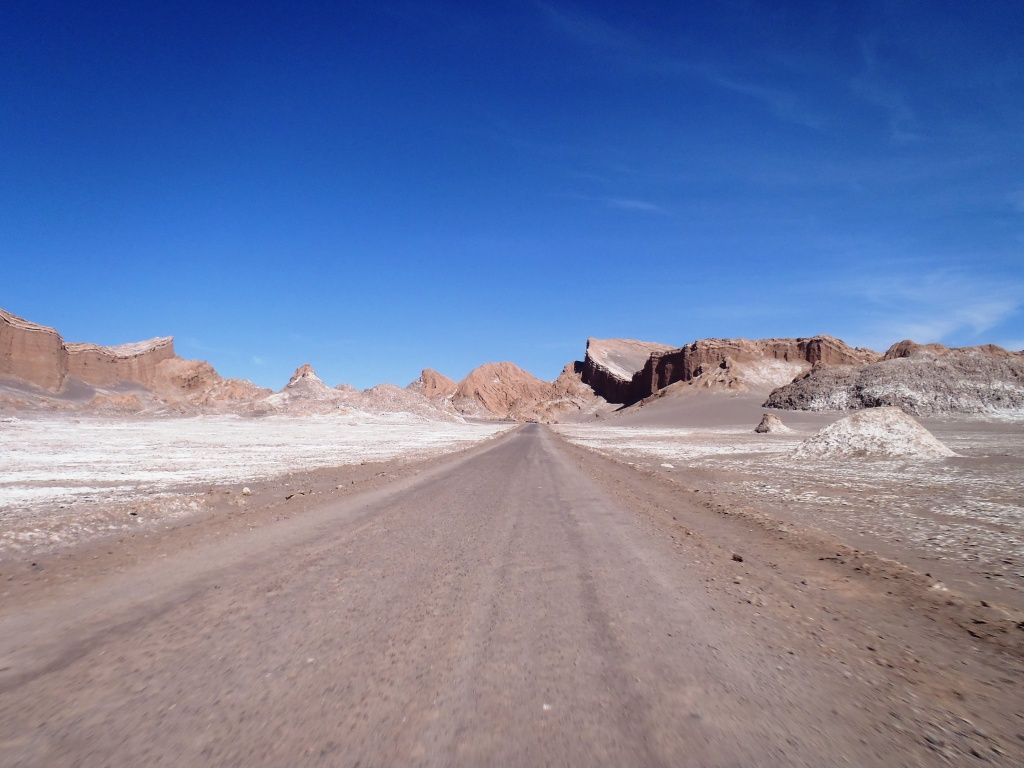 This rock formation is called "Tres Marias".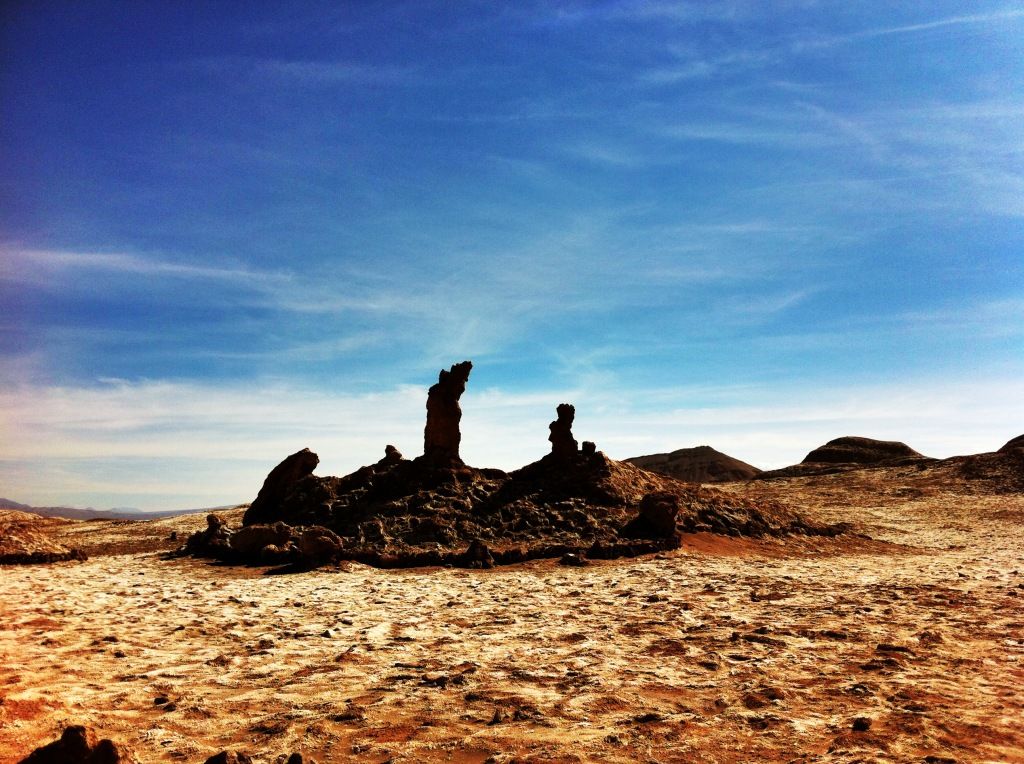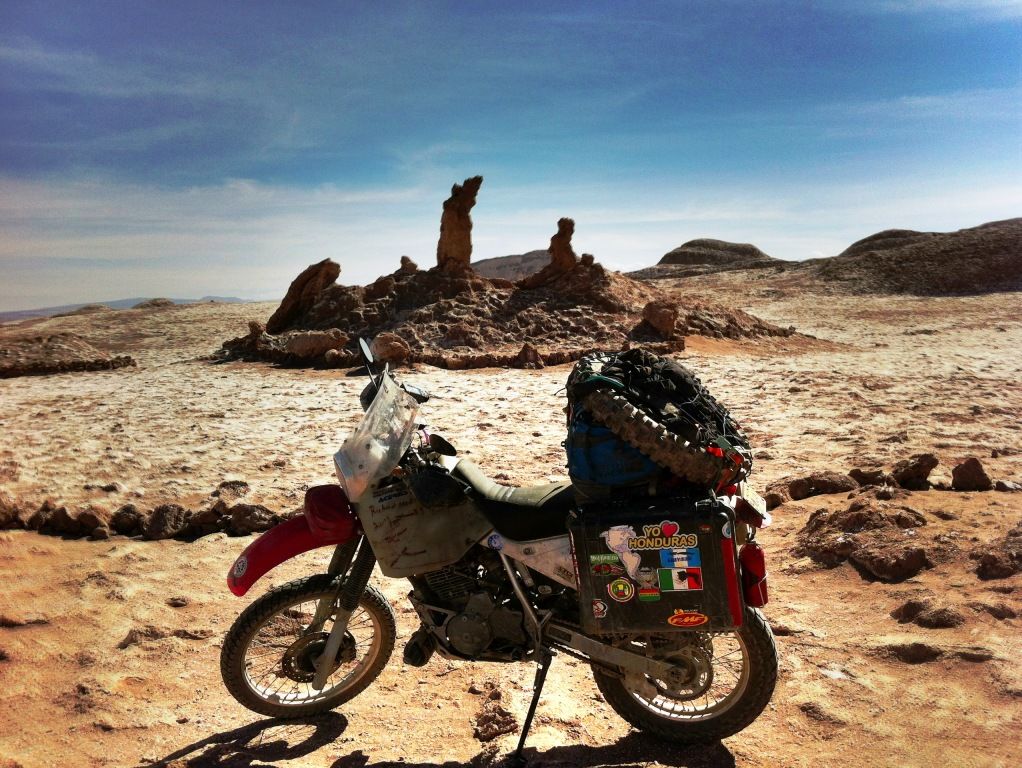 After getting back on the road, I started heading west. As one would imagine of the world's dryest desert, there wasn't much to see.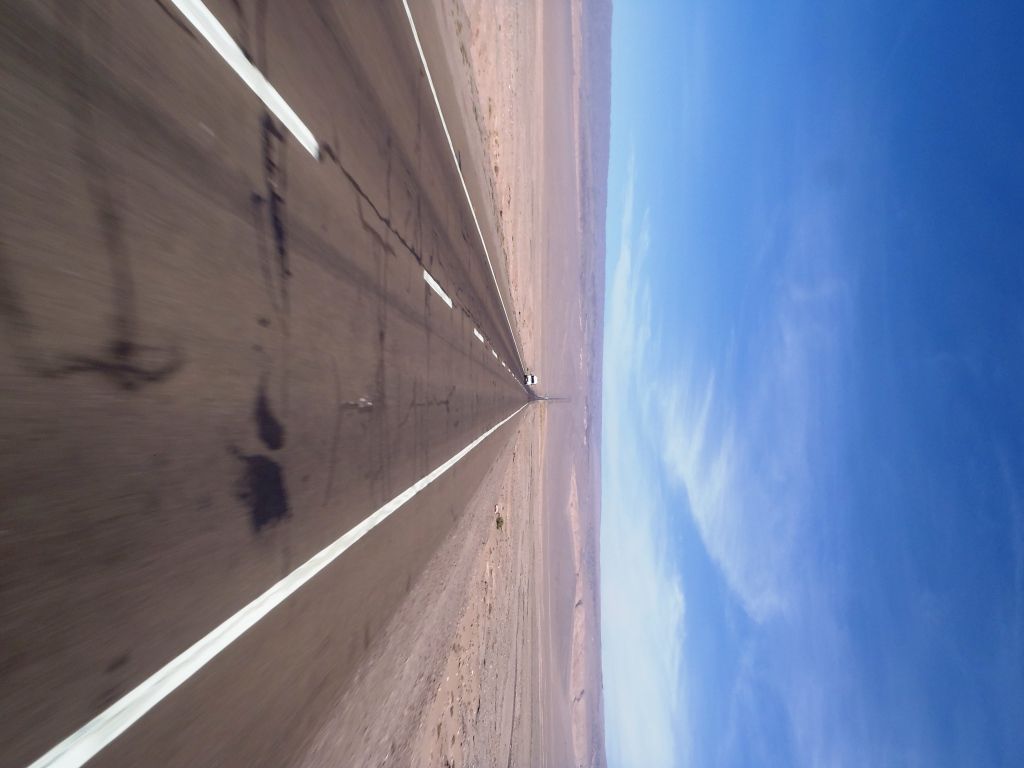 I did stop at an old abandoned adobe ghost town for a quick break. Mud brick construction will always remind me of Afghanistan.
After a long day of riding, I finally got to the ocean.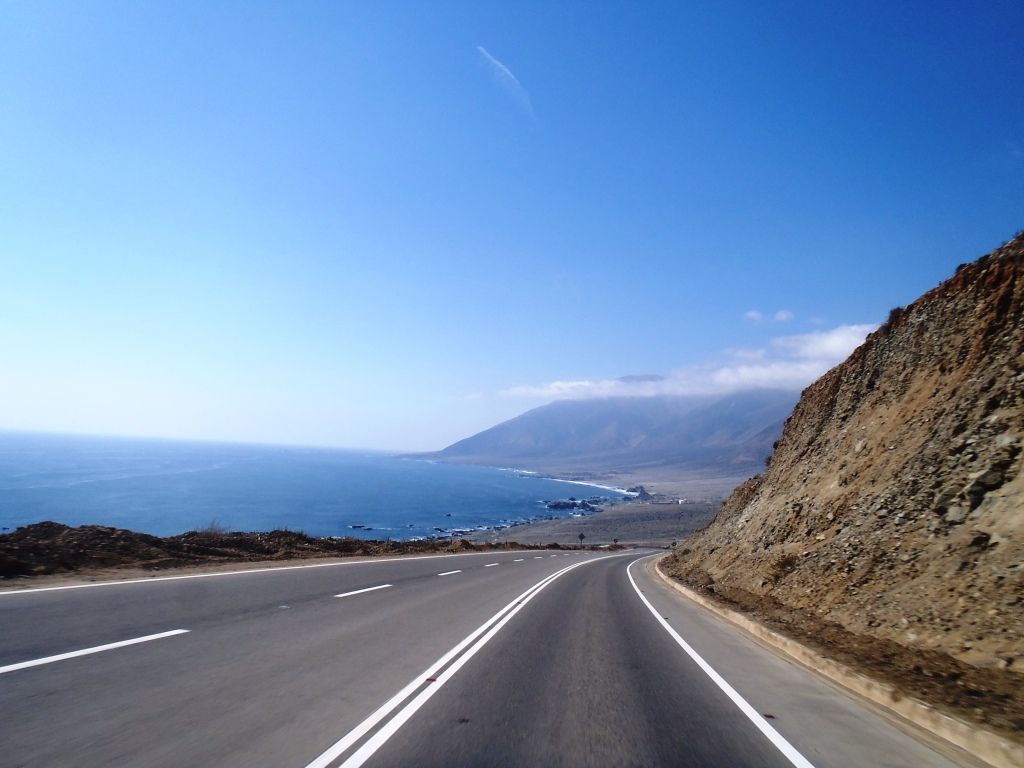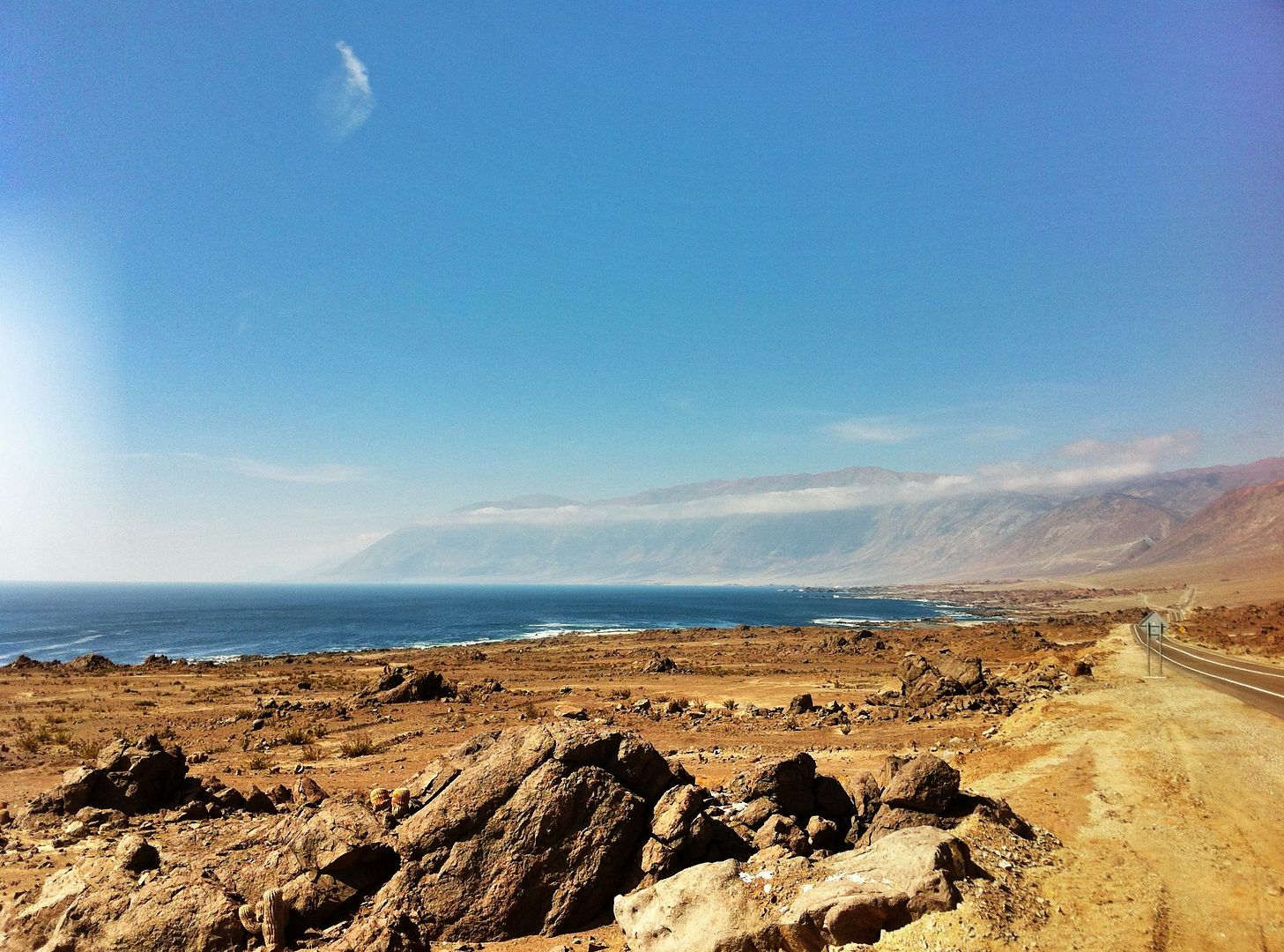 After arriving in Taltal, I stopped at a little internet cafe to update the ride report. Now I'm going to head out of town and find a place to camp on the beach.
Now that I'm in Chile where things are expensive, I plan on doing a lot more camping, so posts may be a little less frequent.