Day 127 (February 19, 2013)
Rio Gallegos, Argentina to Rio Grande, Argentina
Day's Ride: 235 Miles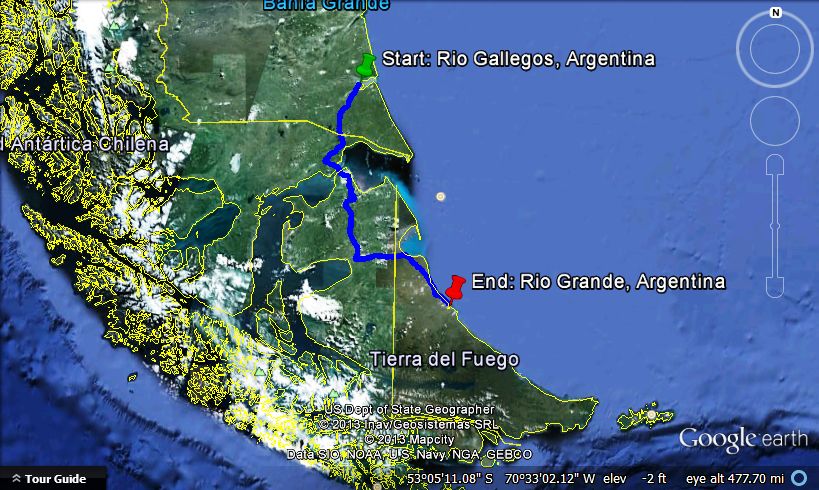 Denied. Once again. I actually got up at a decent hour this morning, intent on catching an early ferry across the Straights of Magellan and then bombing all the way to Ushuaia in order to give my bike a proper viking funeral in the ocean as the sun went down. Unfortunately, the ferry had other plans.
After packing up my stuff and paying for my over priced hostel bed in Rio Gallegos, I went downstairs and loaded up my bike. My newly configured chain slider is looking pretty good.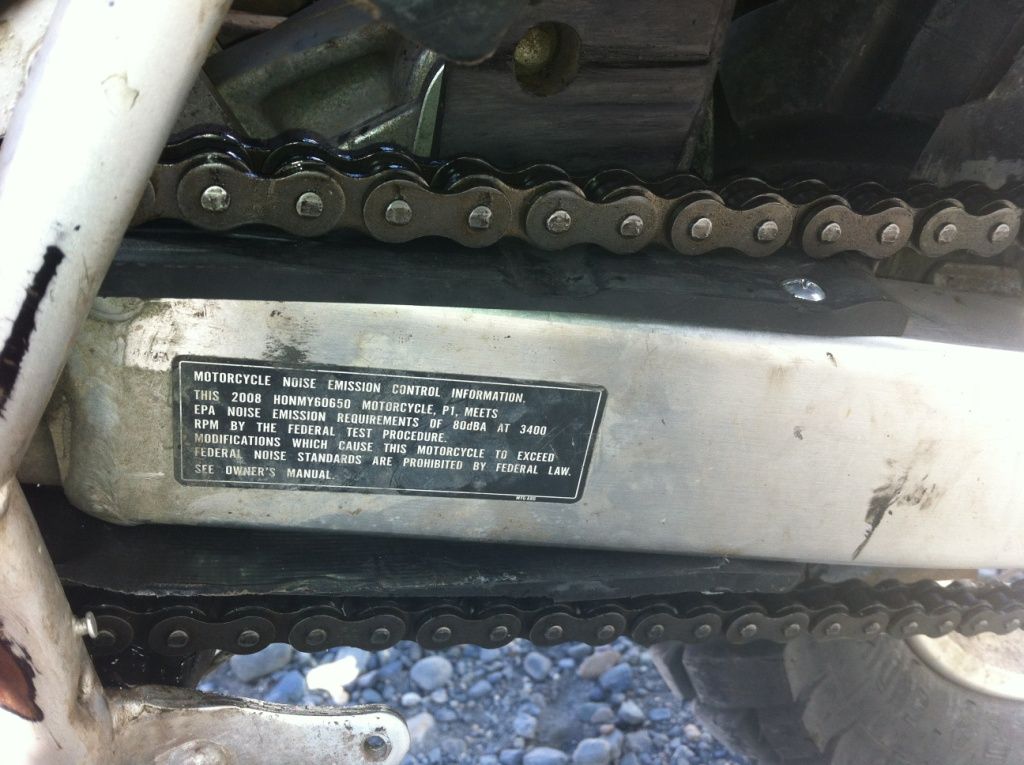 I hit the road and was immediately having trouble staying on the road as brutal wind gusts blew me all over the place. I think after riding in the southern part of South America my bike is permanently going to lean at a 45 degree angle towards the west.
After a quick border crossing back into Chile and an hour or extremely cold and windy riding, I finally reached the ferry crossing and the Straits of Magellan.
I was immediately struck by the sheer number of cars, trucks, and tourist busses waiting in line. Luckily having a moto allows you skip lines like this, so I scooted up to the front.
Unfortunately, I soon found out that the ferry wasn't operating due to the high winds. Blast! I decided to wait a few hours and see if things improved. If not, I decided that I would head to Punta Arenas for the night and try and catch that ferry tomorrow.
I killed time for a few hours in the lee of a building, out of the wind, trying to avoid the gale. After talking with more people, I learned that the ferry in Punta Arenas was even less reliable than this ferry and that I would be better off just waiting here.
One hour turned into two, two hours turned into three, and so on. I eventually broke out my stove and cooked up some garlic and noodles for lunch. Then I looked for things to do to keep occupied.
I walked over to an old lighthouse and took some pictures....
I watched a sheep walk around all of the vehicles begging for food like some sort of stray dog...
And watched I a little tug boat like ferry pound through the high seas....
Before beaching itself next to the ferry landing, deploy a small ramp, and start taking on passengers. I briefly considered asking if they would let me try and ride my bike up the ramp.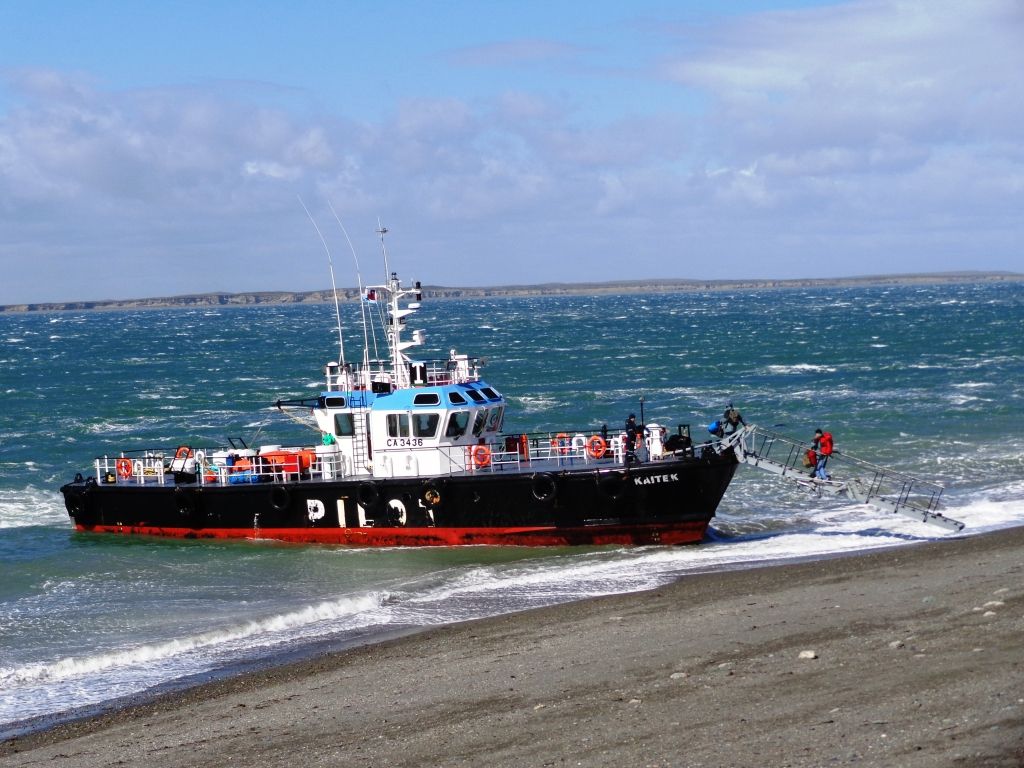 I was just about to give up and go to Punta Arenas when one of the port officials told me that the ferry would start operating at 4:00 PM. Since it stays light pretty late down here, I decided that that would allow me enough time to make it to Rio Grande in Tierra del Fuego.
At 4:10 PM the ferry finally started operating again.
I shared the ferry with a rider named Bear from California. He had shipped down to Santiago to start his journey and was contemplating going to Russia to ride this summer. We decided to ride together to Rio Grande.
The wind was still incredibly strong. Huge pouts of spray were coming over the bow and drenching us and our bikes every time we crashed through a swell. As I'm rather susceptible to sea sickness, I went up on one of the upper platforms and got even more soaked trying to keep my eyes on the horizon.
After disembarking from the ferry, we still had about 160 miles to ride to make it to Rio Grande. This stretch is the only part of the trip to Ushuaia where you absolutely have to take a gravel road. There are a few different gravel roads to choose from; we decided to take the one that goes to Onasin as we had heard that it was more compacted and had less traffic.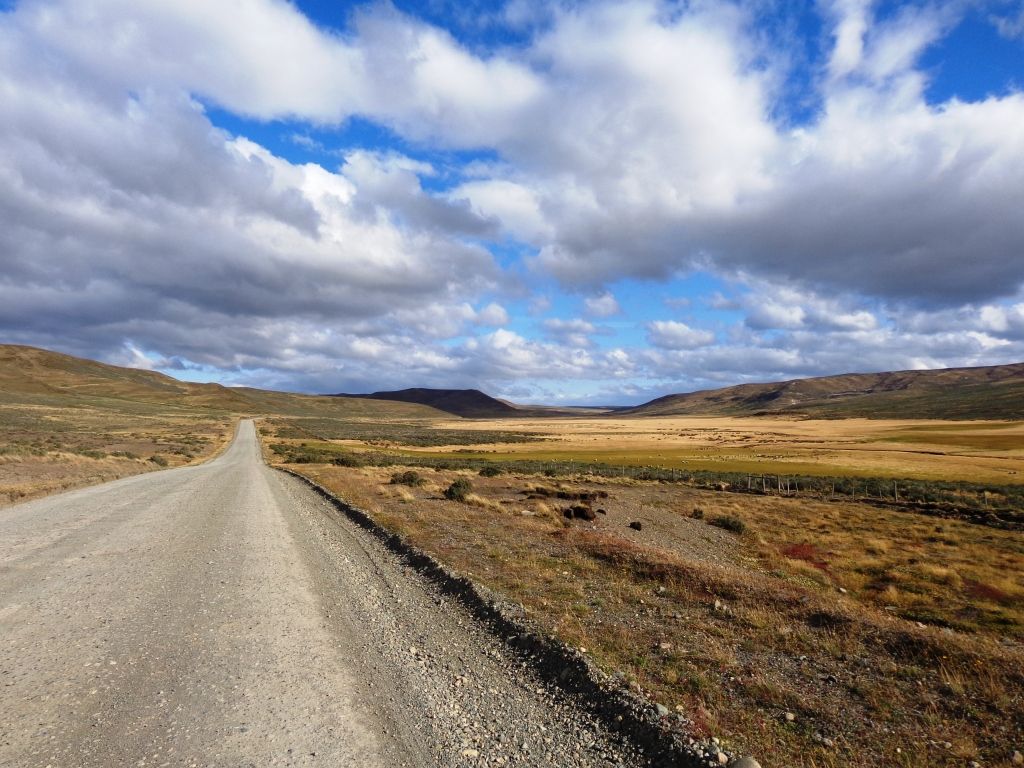 The wind on the Island was even stronger than it had been on the continent and it was all I could to do to keep from being blown into the ditch. Moreover, it wasn't long before the temperature began to drop and I started freezing. Eventually I turned up my electric vest, hunkered down behind my tiny wind screen, and prayed to God that this would all be over soon. Whoever decided to name this place the "Land of Fire" should be shot. A more appropriate name would be "Land of Insane Wind and Bitter Cold".
We made the second border crossing of the day and were soon back in Argentina where the road turned back to pavement.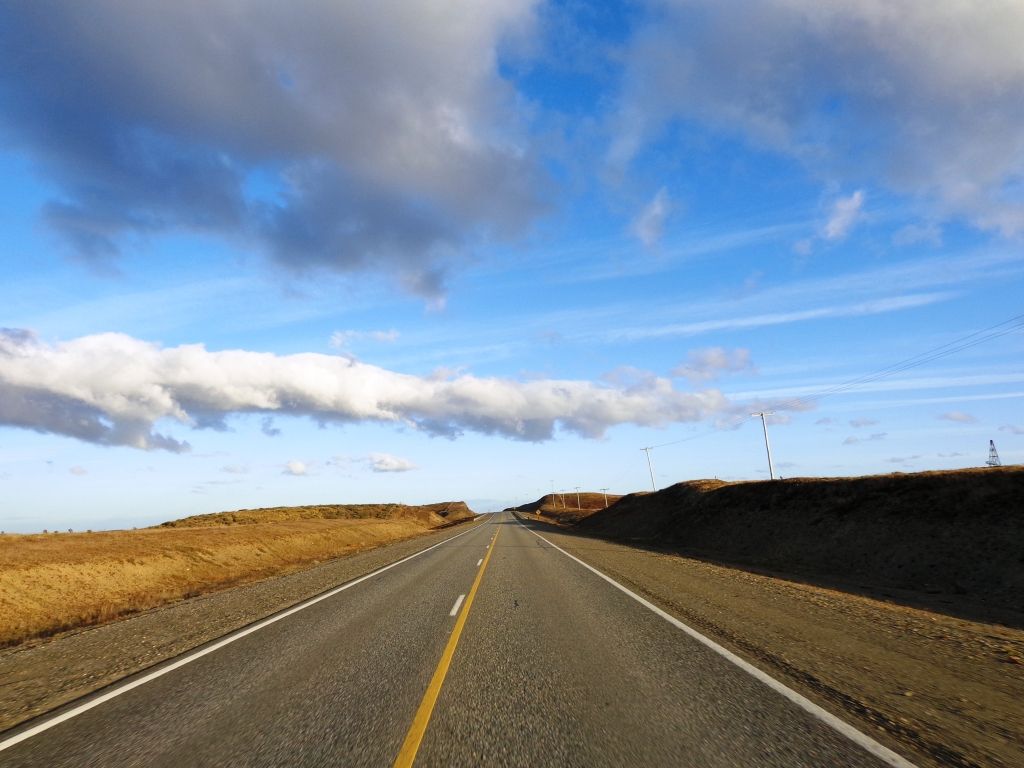 We arrived in Rio Grande right as the sun was going down and got beds at a small unmarked Hostel called "Ruta 40 Hostel".
For dinner we headed over to a take out BBQ joint and got a kilo of asado, a few chorizos, some french fries, and a bit of Miller.
I'm going to go get some sleep. It's been a long day. Tomorrow I make the final run into Ushuaia.