Day 117 (February 9, 2013)
Santiago, Chile to......Santiago, Chile
Day's Ride: 133 Miles
Originally I had been planning on going straight to Mendoza, Argentina from Santiago. There is a really amazing pass with over 30 identical switch backs that I really wanted to ride. However, I had met some Chileanos and Argentinos the night before, and they had invited me to go to Valparaiso with them. Unfortunately, when I showed up to at the bus station to meet them, they weren't there. So, I switched back to my original plan and headed off for Mendoza.
Various people had told me that the pass over the Andes into Argentina was only open at certain hours due to construction. I had a eventually found out that it would supposedly not be open that evening until 8:00 PM. Naturally, I took my time getting out of town. I stopped and had a massive hot dog at a restaurant near the Hostel.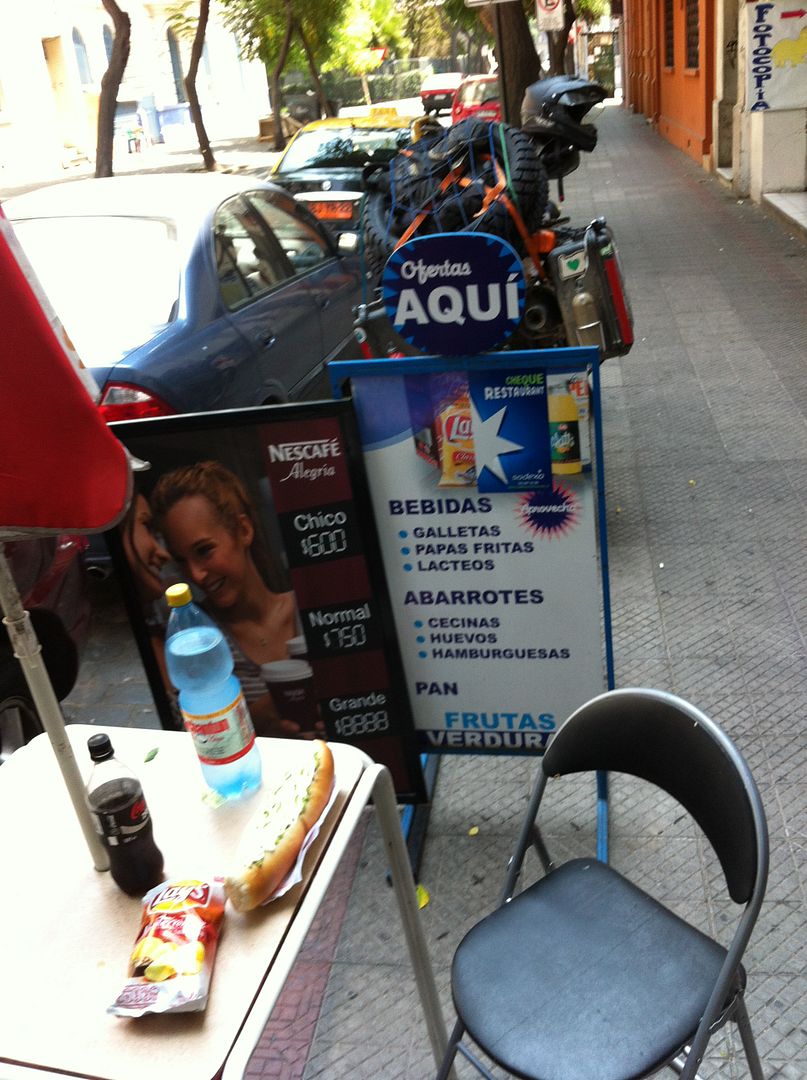 Heading north out of Chile, the landscape continued to look very Southern Californian. I started passing through tons of vineyards and had the feeling that all of the wine that I had been drinking lately was coming from here.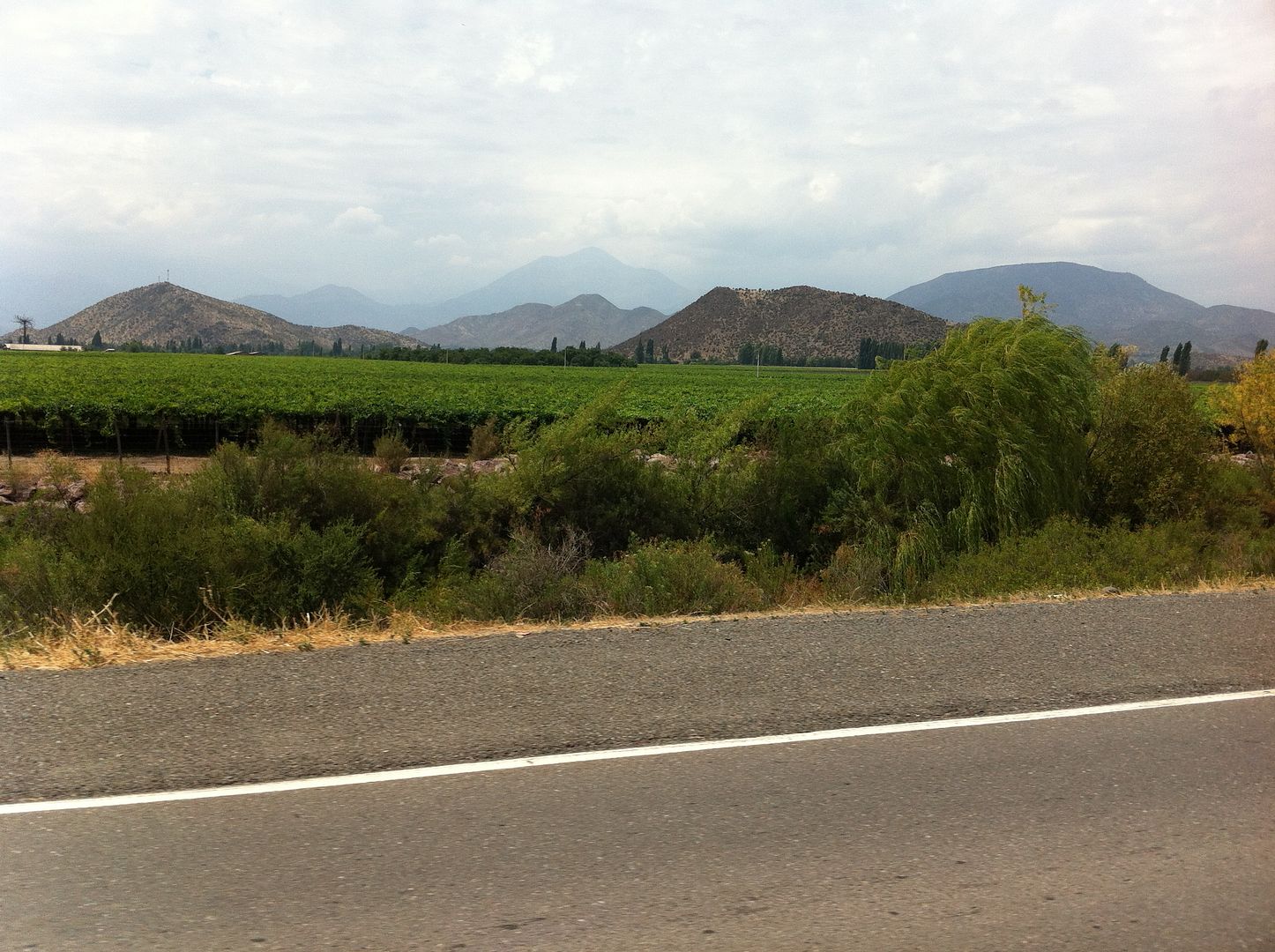 I arrived at the turn off for the pass and was immediately confronted by long lines of trucks waiting to be let onto the road. Even though I knew that I was going to have to wait for a few hours, I decided to go see exactly what everyone was saying about the pass. I popped into the Aduana and was immediately confronted by an official who told me that the pass would be closed until Tuesday! Apparently there had been some heavy rains recently and there was a lot of damage to the road. The exact words that were used were "the pass is cut". I asked if he meant that the pass was closed and he said yes. Chileanos have funny ways of saying things sometimes. Not to mention a crazy accent.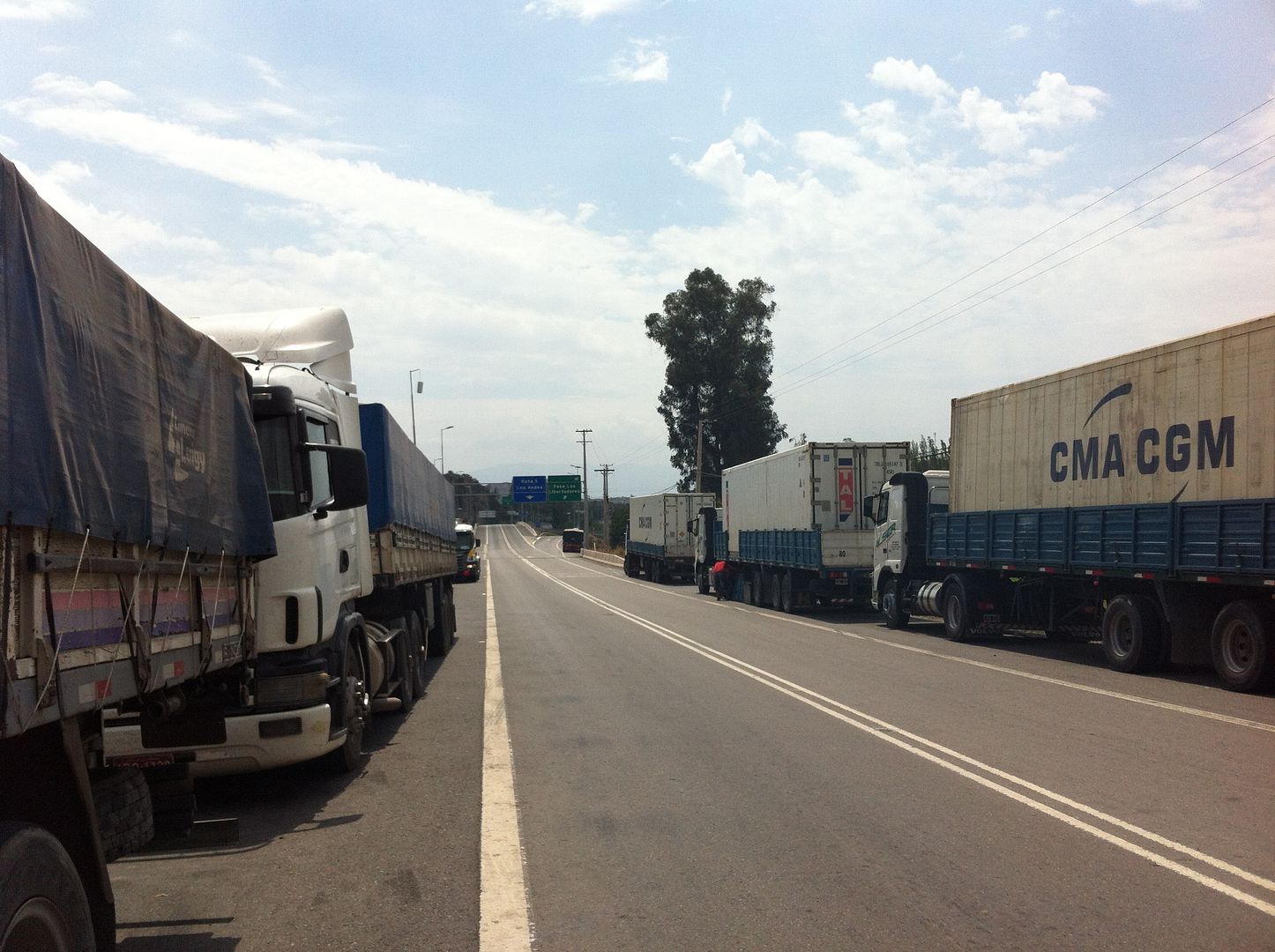 Frustrated at having ridden 60 miles in the wrong direction, I jumped on my bike and tried to figure out my next move. I eventually decided to just go back to Santiago, spend the night, and then start heading south again through Chile the next day.
Going back to Santiago ended up being the right move. Arriving back in town, I was able to hunt down a new camera and a few more outstanding supplies that I had been lacking and hadn't been able to find on the previous day. My old camera had actually died that morning, despite having been given a new power cord.
Back at the Hostel, the Oregonians that I had met the day before (Miles and Josh) and an Australian guy named Teddy, were throwing a birthday BBQ for Miles and invited me to attend. I was all about that!
Josh teaches English in Santiago and a bunch of his Chileano friends and students showed up for the party. I had a blast eating good BBQ and talking with a bunch of amazing people! Being able to converse in Spanish has been a huge blessing; even though I'm not anywhere near fluent, I can still have a fairly in depth conversation. Talking with all of the Chileanos last night was a blast!