Day 120 (February 11, 2013)
Lota, Chile to Pucon, Chile
Day's Ride: 230 Miles
Setting out from the campsite in Lota, we passed a horse drawn cart trundling down the highway. I hadn't been expecting to see something like this in Chile, but it was there nonetheless. It's always a bit of dichotomy to see a horse and buggy cruising down a highway.
Just down the road we came across a roadside stand where we stopped for breakfast. The lady in charge made us a traditional Chilean drink called Mote con Huesillo. It's almost like a sweet tea infused with slices of a peach and lots of cracked wheat. Very tasty. They also served us some delicious breakfast sandwiches.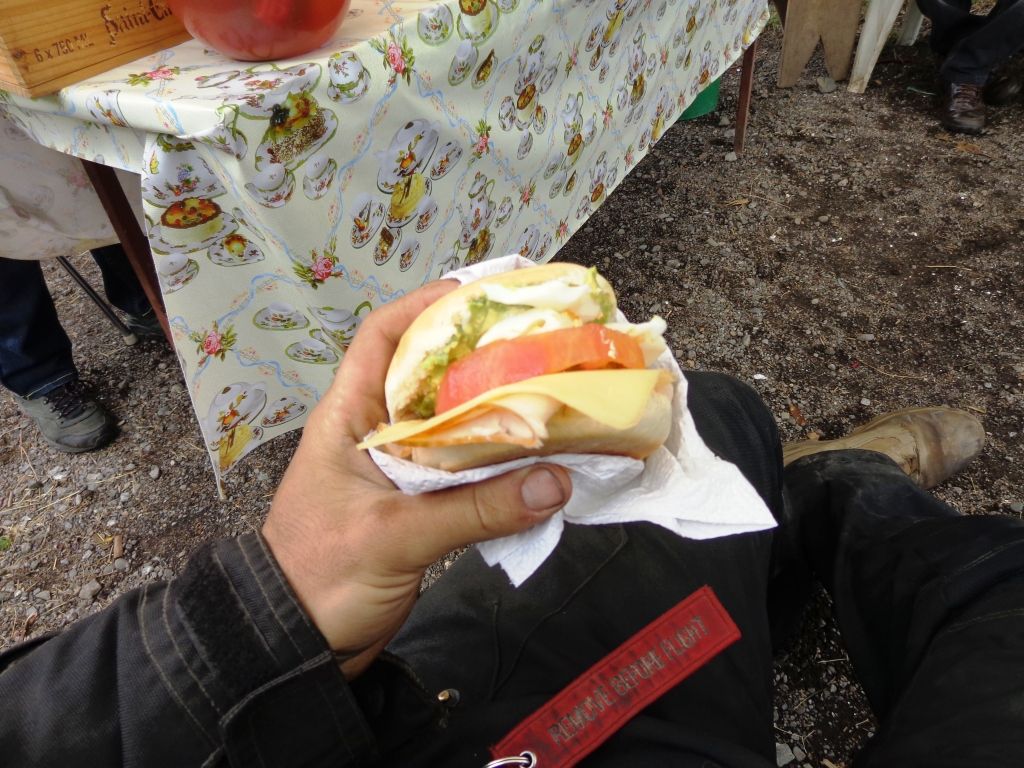 The family running the stand were all quite impressed by our trip and wanted to take lots of pictures with us.
.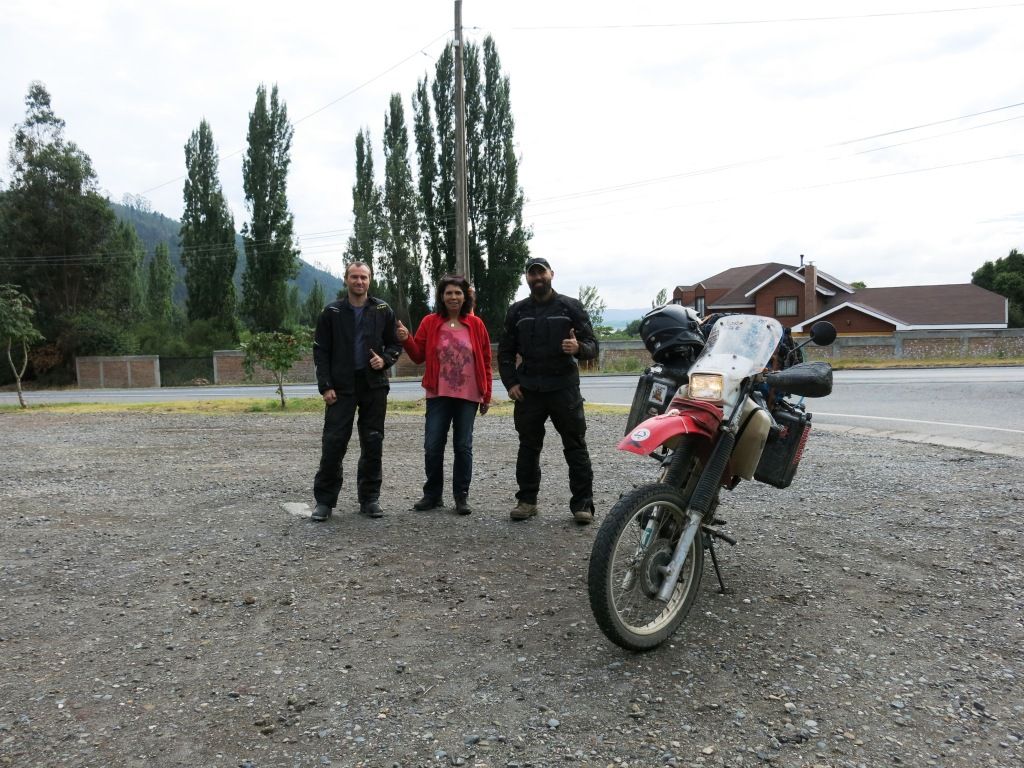 We still continued to see lots of forestry. This is a sight I haven't seen since leaving Oregon:
I also kept seeing signs for Oregon: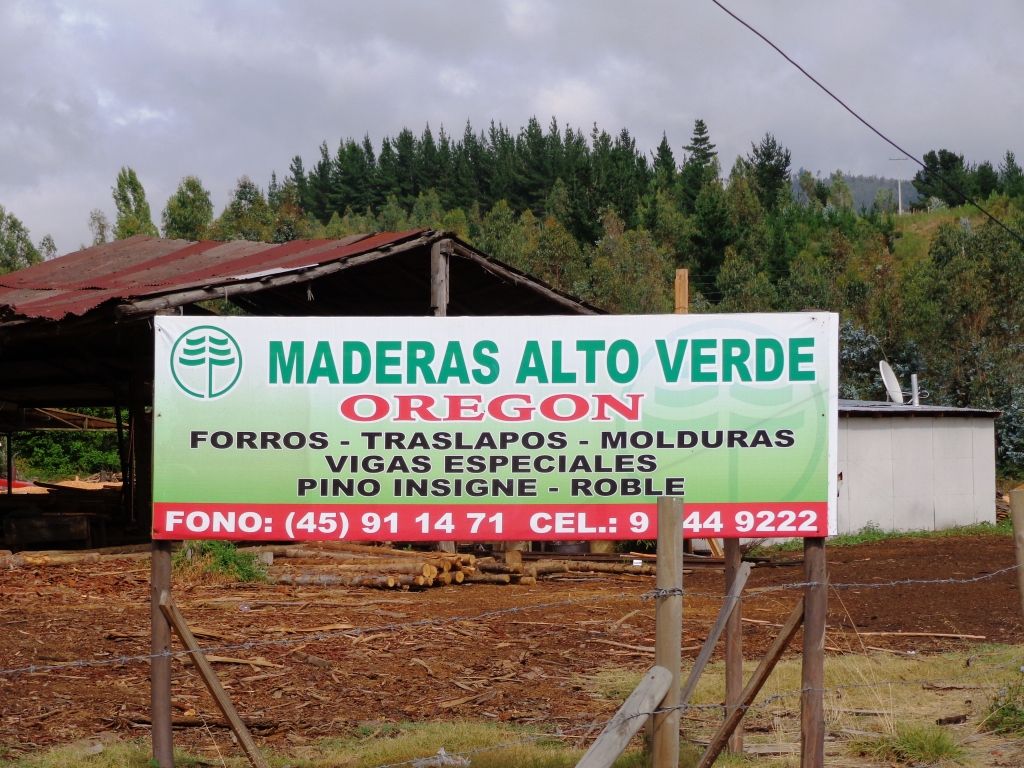 Around noon the rain started up, another reminder that the area we were in was the Pacific Northwest's distant Chilean cousin.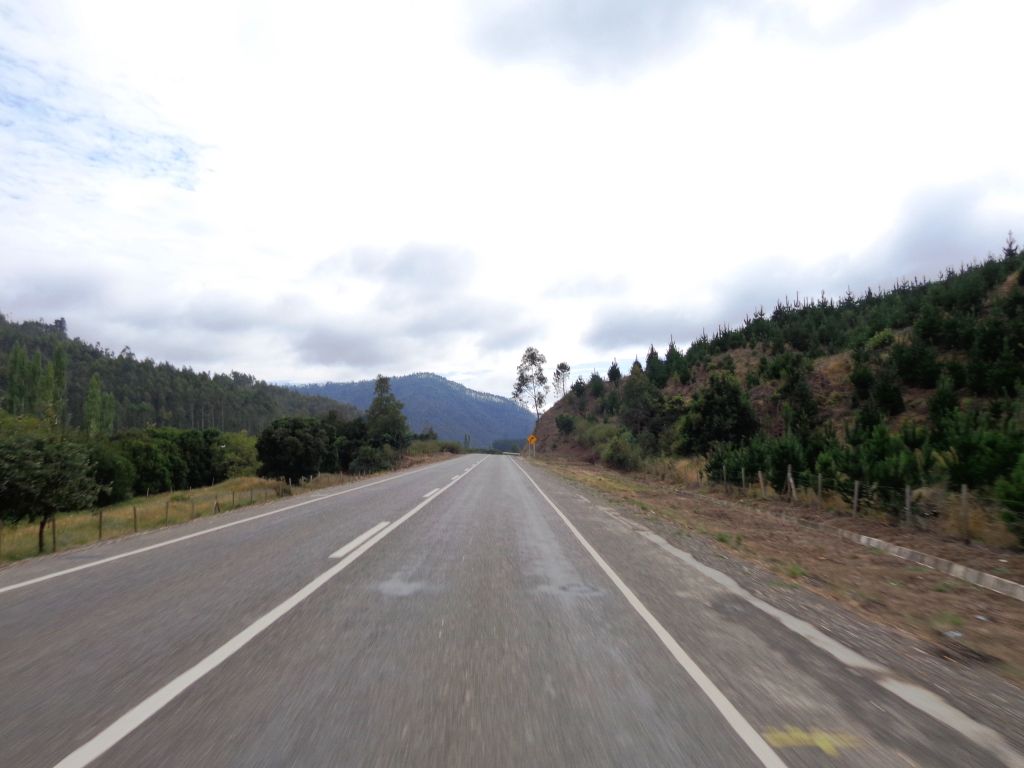 Since my new camera is not waterproof, I didn't take any pictures for the rest of the day. We eventually reached Pucon, a small resort town in the Lakes district. Unfortunately, it's the busiest week for of the year for Chilean Tourism, and every Hostal that we tried was booked solid. After 30 minutes of riding between Hostals in the rain, we finally found a place for 30,000 Pesos.
The owner was quite nice and very talkative. As I was working on my computer, he kept making me drinks and talking to me about Chile, the town of Pucan, and the abdication of the Pope, all very important topics.
Today I think I may try and make it to Bariloche, Argentina.