Day 115 (February 6, 2013)
Los Villos, Chile to Santiago, Chile
Day's Ride: 149 Miles
Nothing much to write about today. The last remaining vestigages of power in my camera finally died, so now I'm limited to my iPhone for pictures until I can find a new way to charge it. I rode the last few miles into Santiago on the Panam.
The second Hostel that I stopped up ended up being fairly cheap and having a massive side yard with parking for my bike, so I jumped on it.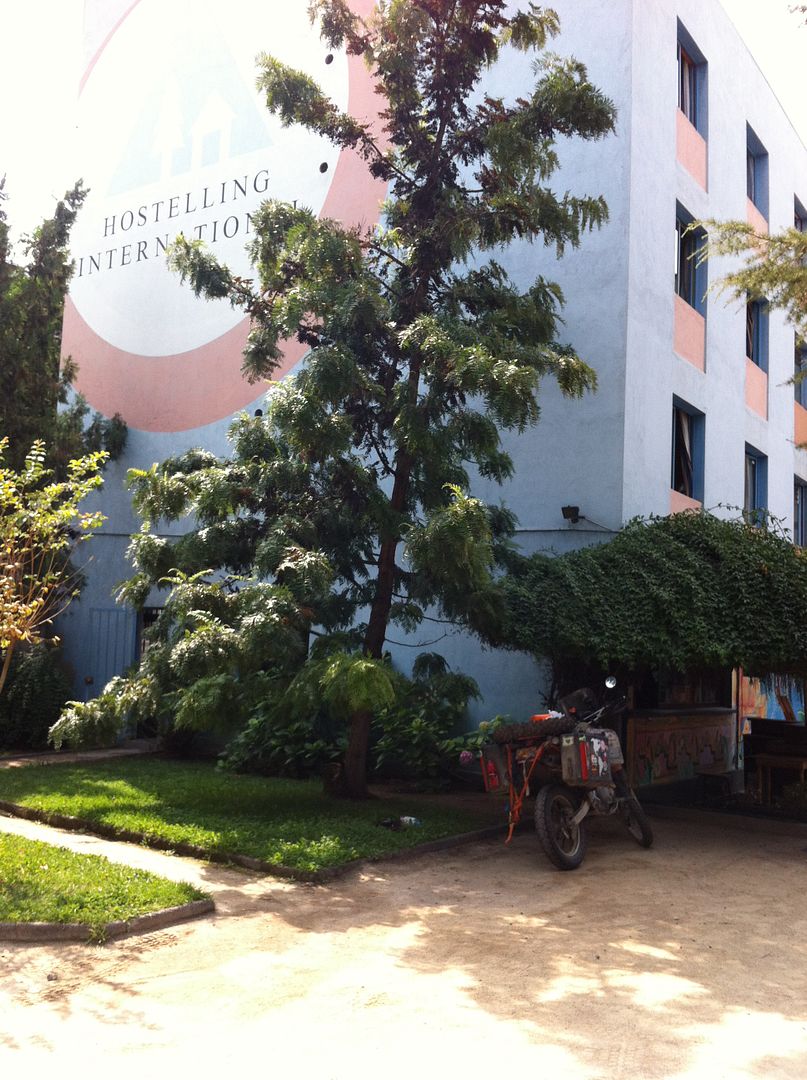 The name of the Hostel is "Hosteling International", one of the chain of Hostels. It's only 8,000 pesos (cheaper than last night's camping) so I'll probably stay here for a few days and hunt for a new sprocket for my bike, a camera charger, and possibly some new tires.