Day 128 (February 20, 2013)
Rio Grande, Argentina to Ushuaia, Argentina
Day's Ride: 135 Miles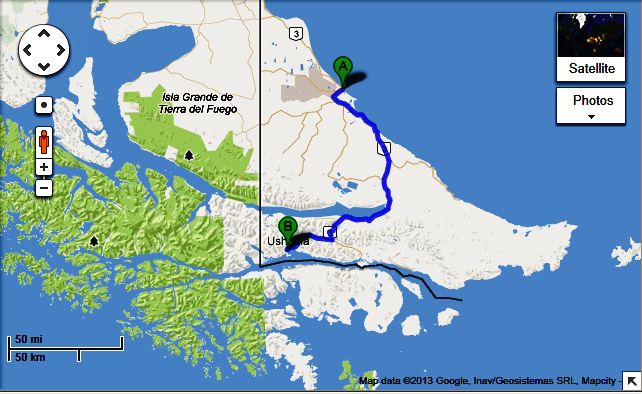 Bear and I left the Hostel at Rio Grande and took our time riding down Ruta 3 towards Ushuaia. Just a little ways south of Rio Grande, we started entering forests again. It was refreshing to finally see some trees again. The trees were oddly gnarled and covered in stringy green moss. It felt like something out of Lord of the Rings.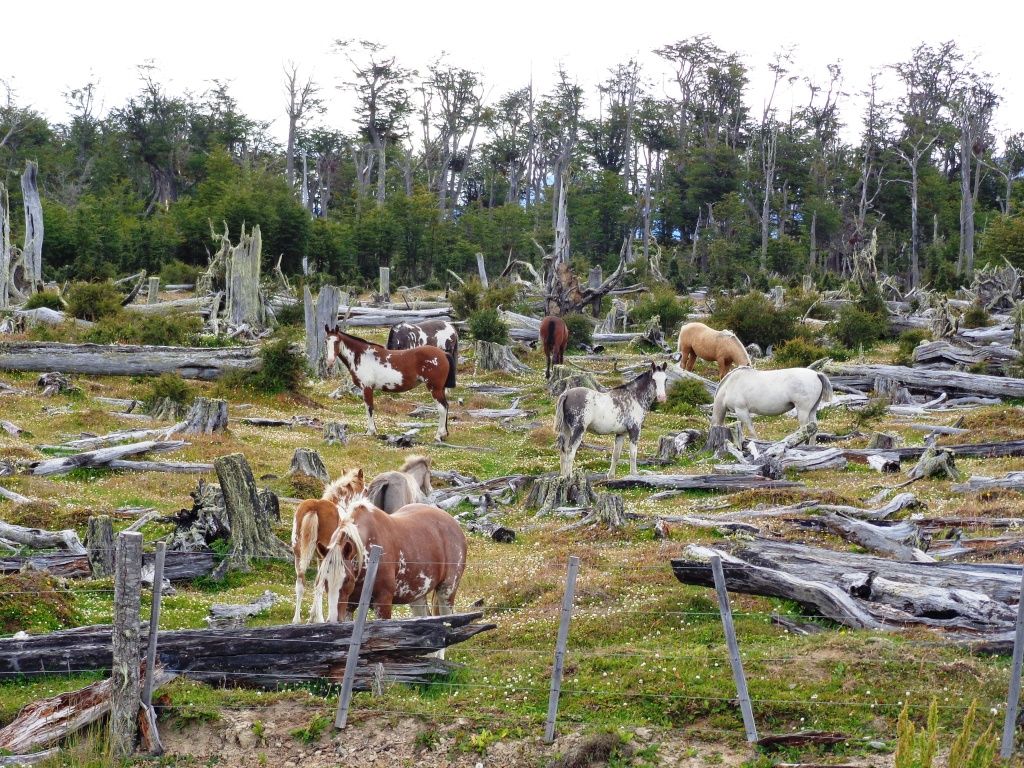 The road soon began to pass between mountains and lake shores. The wind, which had been constantly trying to blow me off of the road for the past week, suddenly died, allowing me to finally breathe a sigh of relief. Unfortunately, the temperature also began to drop and we started seeing snow on some of the hilltops.
My GPS battery died so I was quite surprised when I came around a corner and found myself face to face with Ushuaia city limits sign.
I snapped a few pics and then waited for Bear to arrive. We now only had about 20 miles to ride to get the actuall famous sign that would mark the end of the journey for me. Originally we had planned to ride straight there; however, after freezing our butts off during the ride down from Rio Grande, we decided to find a resteraunt first and grab some lunch. As we were riding through town, I suddenly saw Dylan running down a side street, waving his arms at me. I pulled over and he told me about a good hostel that he was staying at. He also told me that you can get into the national park for free if you go in before 8:00, therby avoiding the 65 peso entrance fee.
Dylan's news got me thinking: the sign wasn't going anywhere, I was freezing, and I wouldn't mind saving some money. After a quick internal debate, I decided that getting a good hostel, eating some food, and warming up would probably make more sense right now than just blasting out to the sign. I went to the hostel and checked in while Bear rode off to the hostel that he had reserved. I then went out and found a nice resteraunt and stuffed myself.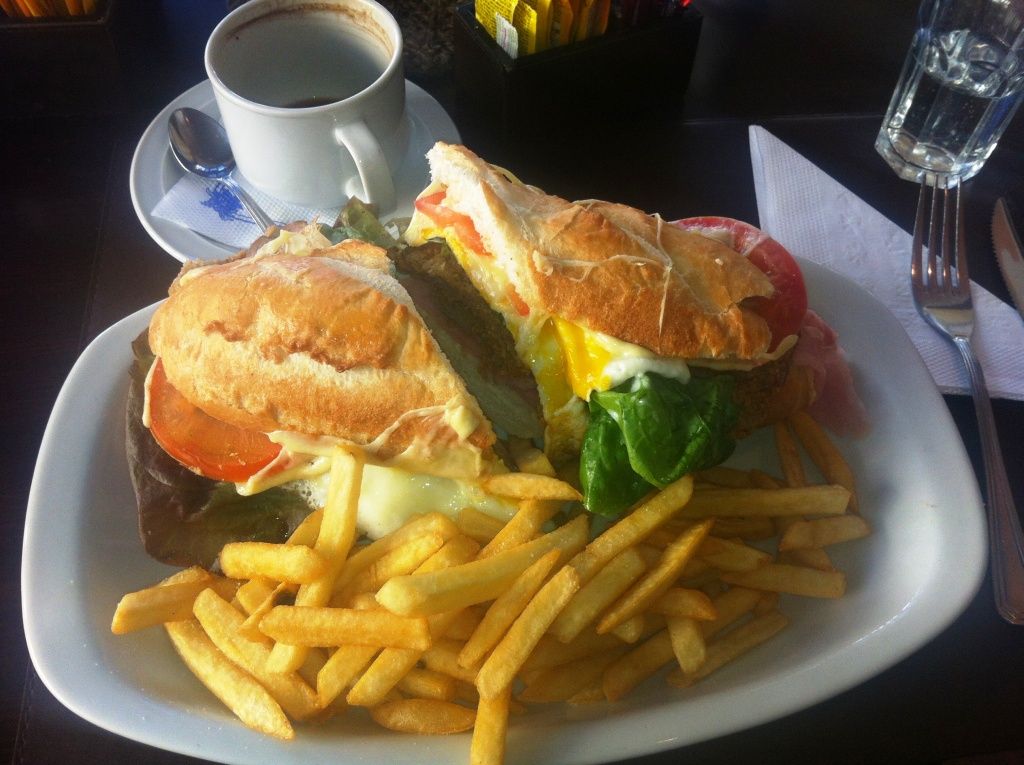 The plan now was to wake up early and jet into the park before the rangers showed up, bag the sign, then get out before we got swarmed by tourists. Unfortunately, the plans changed a little after we found the Dublin Irish Bar later that night...