Day 131 (February 24, 2013)
Ushuaia, Argentina to Punta Arenas, Chile
Day's Ride: 275 Miles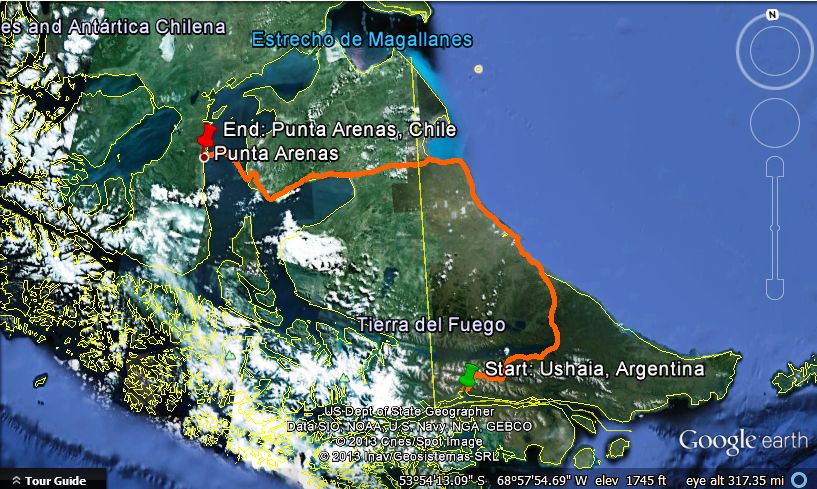 I spent most of last night shivering in my tent. I only brought a 35 degree bag and it was defenitly not enough last night. It was too cold to take pictures when I left Ushuaia this morning. I'm pretty sure it was in the 40's. After riding about 100 miles, it finally started to warm up. I crossed the Tierra del Fuego border back into Chile and was immediately back in the ripio (gravel).
I had to make it to Porvenir by 5:00 PM to catch the only ferry back to the mainland that went directly to Punta Arenas. If I missed that one, I would have to ride another 100 miles back to the other ferry and then another 100 miles to Punta Arenas. I was making good time until I hit a Fuegan traffic jam.....
Luckily things were straightened out rather quickly and I was back on the road.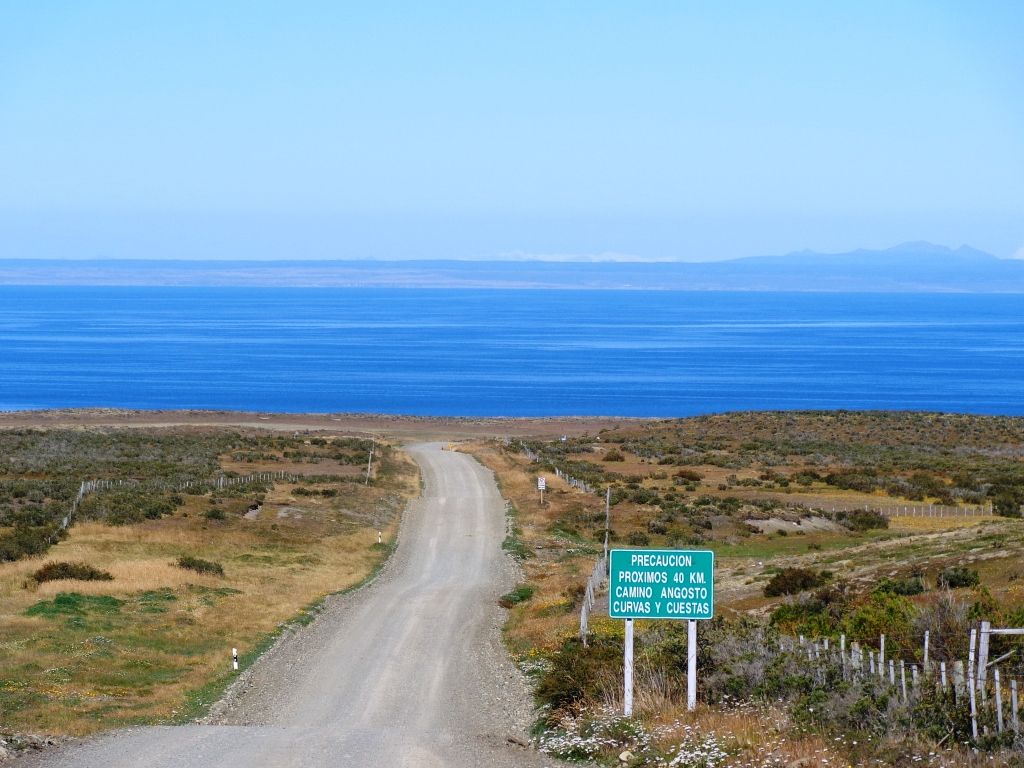 I made good time in the ripio; no head wind and fresh tires gave me tons of control and traction and I was hitting 70 on the straightaways. I arrived in Porvenir an hour and a half before the ferry was scheduled to depart; unfortunately, the ferry didn't look like it would accommodate my bike...
But seriously, everything looked fine: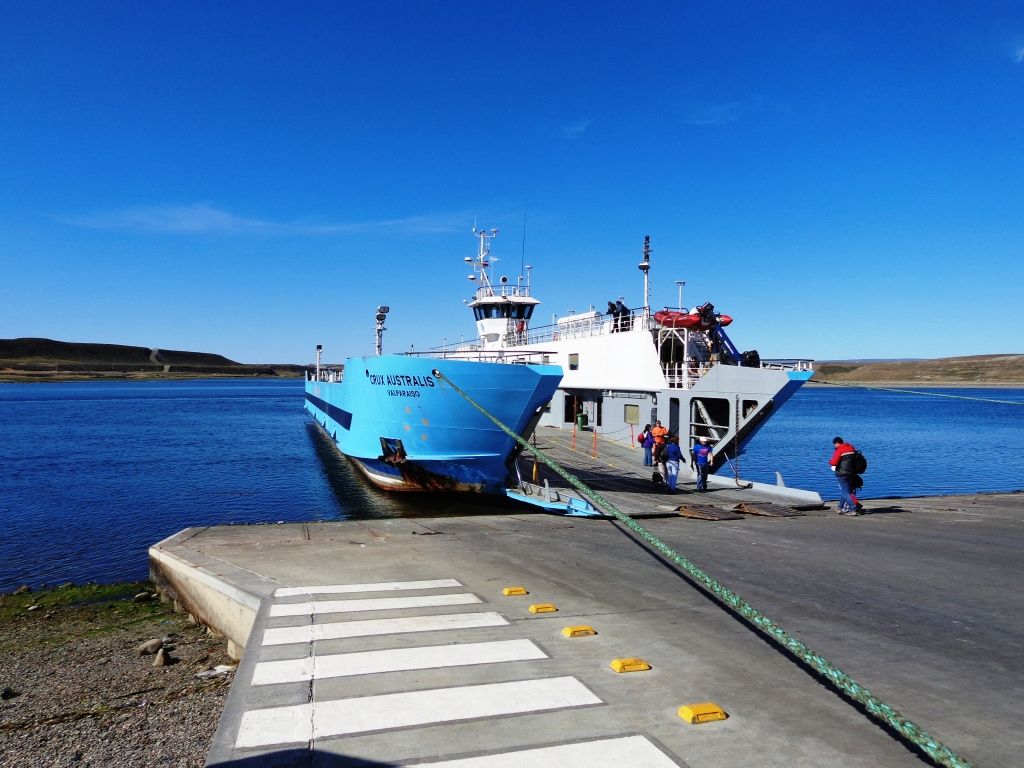 While I was waiting, Dylan showed up with a couple from Quebec on one of the first Gold Wings:
While we were waiting to push off, a huge semi full of wool pulled on. I've never seen a truck load full of wool bales before; it was quite the experience.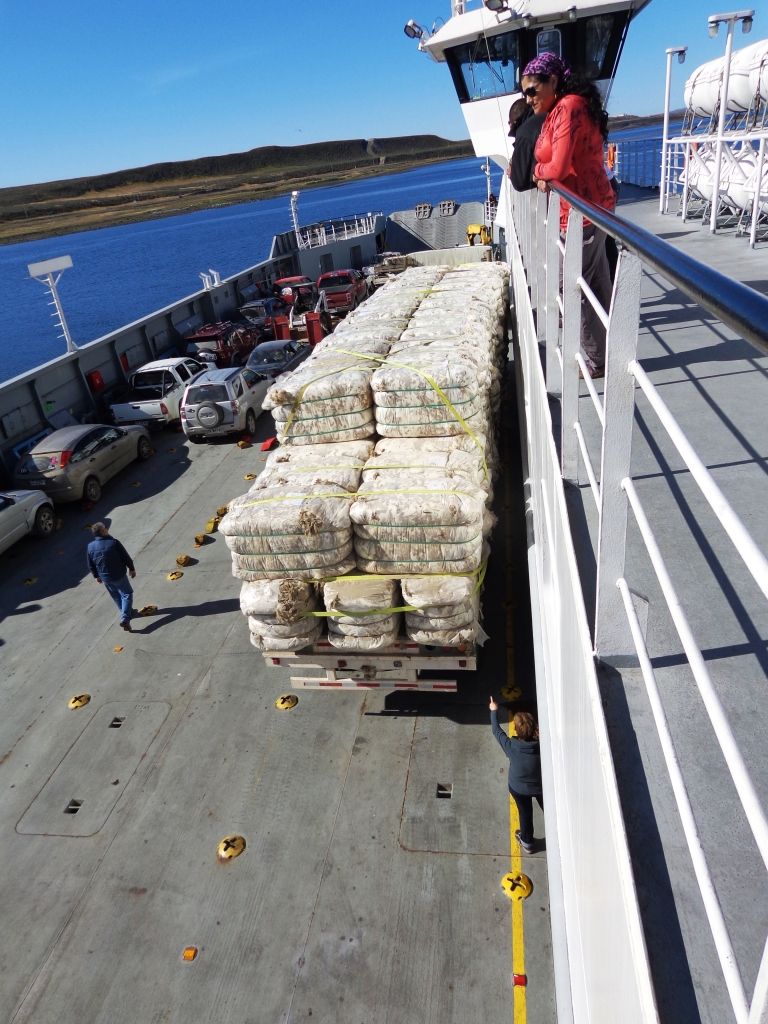 On the ferry ride across the Straights of Magellan, dolphins swam up and began following the ferry..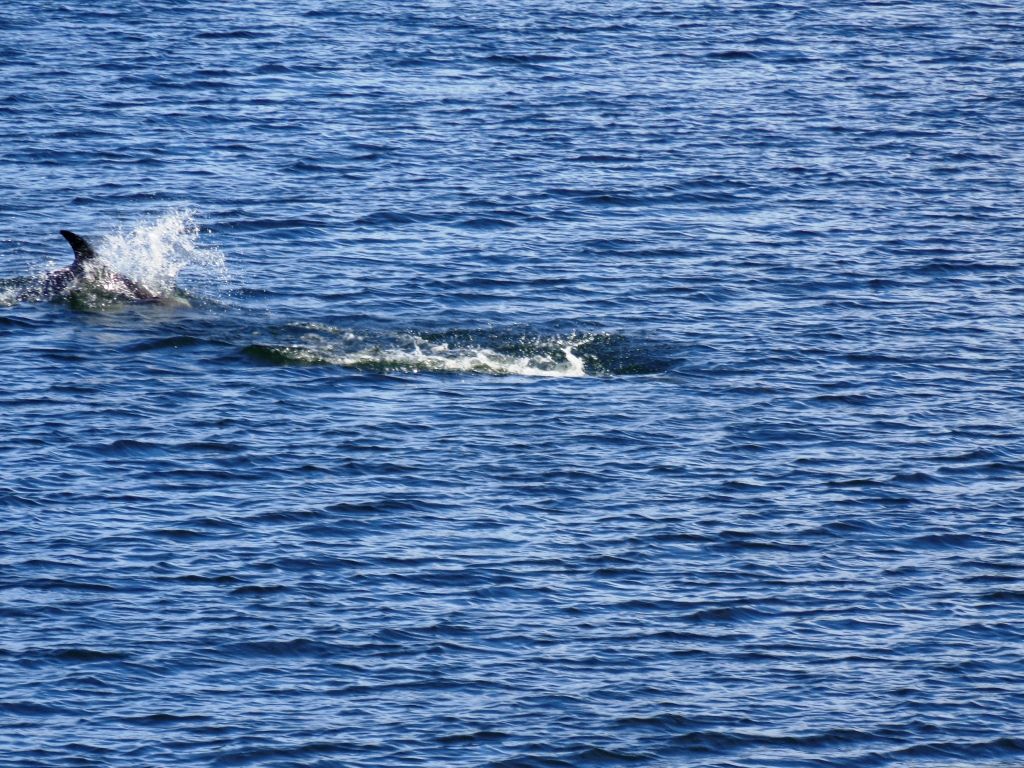 I tried my best to get a picture of them jumping; unfortunately, I'm not that good of a photographer.
We finally arrived in Punta Arenas. As we were getting off of the ferry, I noticed that my fuel tank felt a little loose. A quick check revealed that the little tab that the fuel tank mounts too above the engine had broken. Just when I thought things like this were going to stop happening...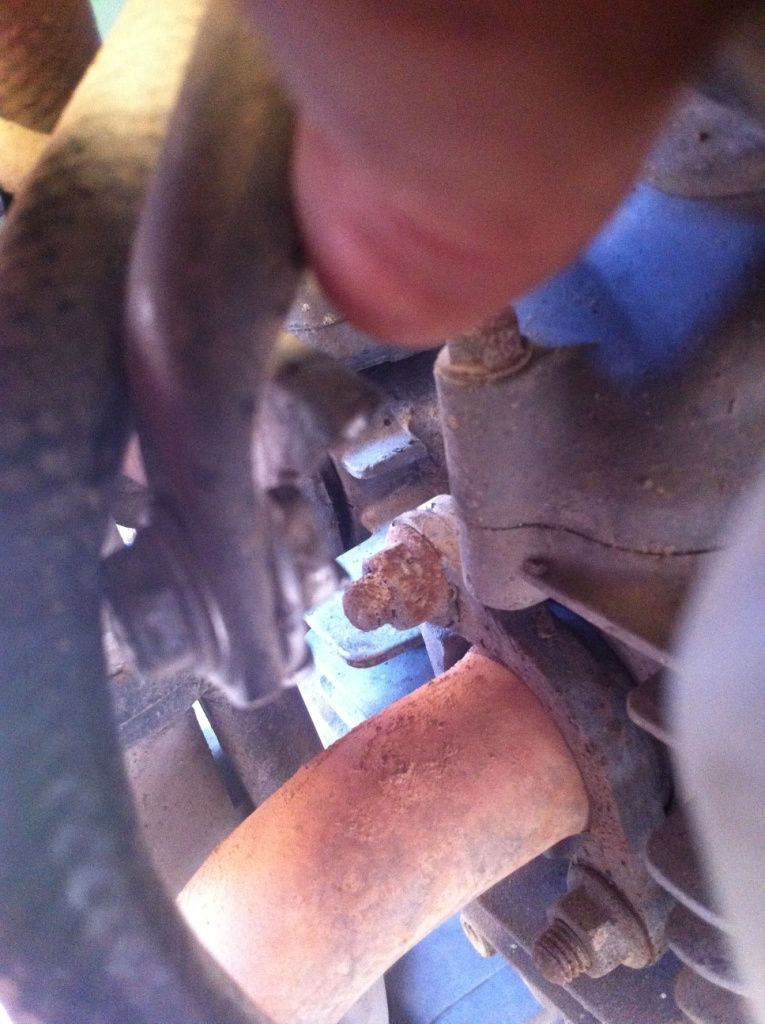 I also realized today that I have the "ever expanding chain" problem again. Looks like in my attempts to keep the chain tight and off of the chain slider that I over tightened it and ruined it. So, now it looks like tomorrow I will be hunting for a new chain, trying to figure out a way to fix the fuel tank mounting issues, and trying to figure out what is making the dragging feeling on my bike. Man, I'm tired of having to deal with bike issues...