Day 138 (March 3, 2013)
Campamento Italiano to Valle de Frances to Refugio Los Cuernos
Day's Hike: 12.8 Miles
Waking up a few minutes before sunrise, Dylan and I struck our tents, cooked a quick breakfast, then stashed our gear at the Ranger hut and began our hike up the Valle de Frances. We were immediately confronted by a vast series of hanging glaciers that covered a nearby peak.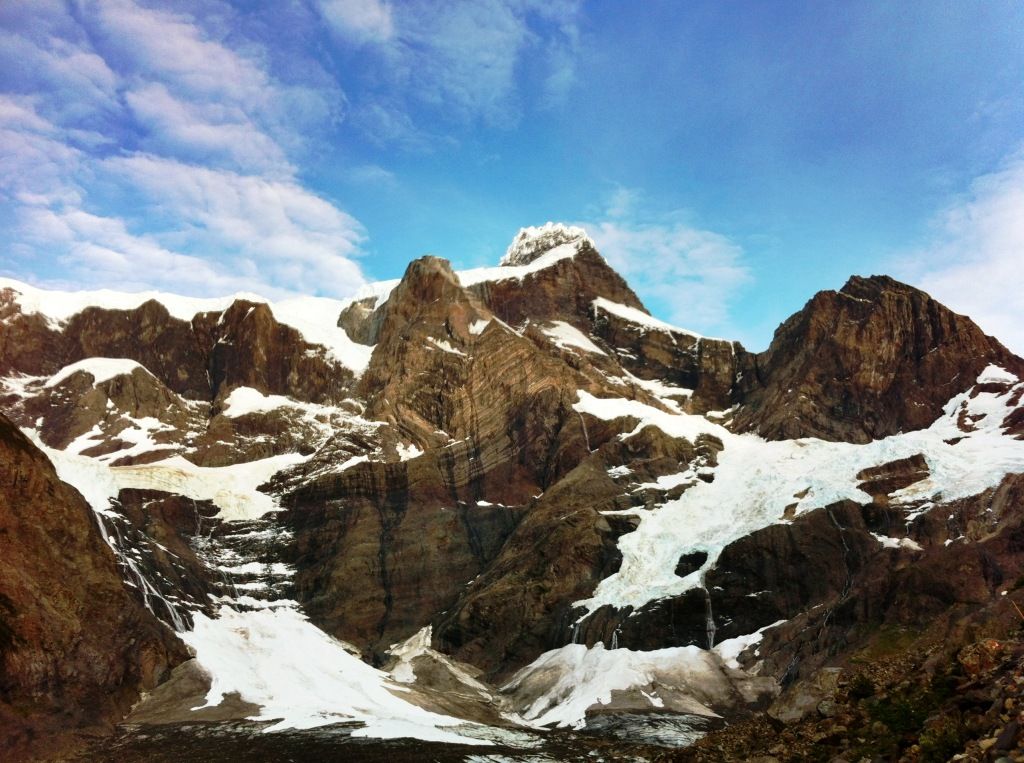 As we were watching, several massive chunks of ice broke free and cascaded down the mountain in an avalanche of massive proportions. The view was incredible. The trail up the Valle de Frances was fairly steep and strewn with rocks. As we ascended the view were incredible; however, we were soon grateful that we had been able to leave our packs and all of our gear back at the camp.
After a couple of hours of hiking we made it to the top of the valley and the Mirador. We arrived just before the sun broke over the ridge behind us and were able to watch the sunrise and bathe the surrounding coliour in a wash of golden light.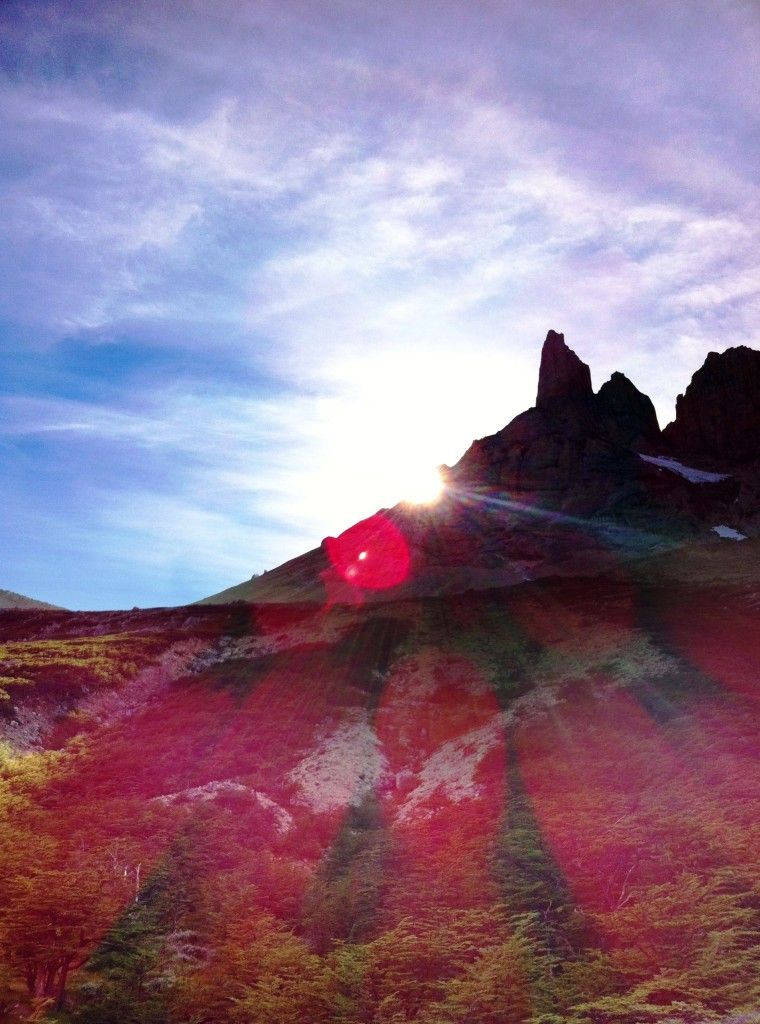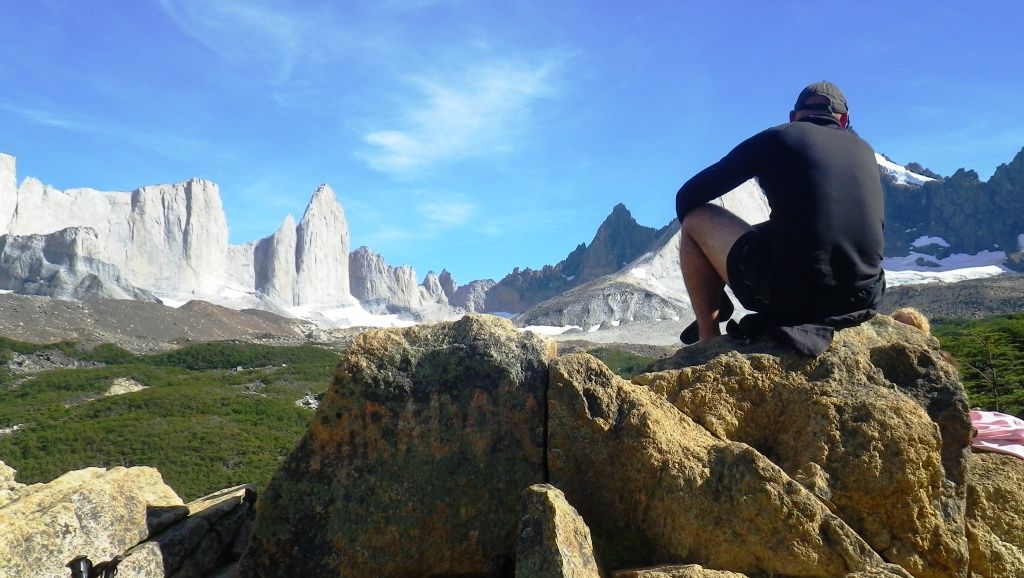 We sat around in the sun for a few hours just soaking in the view and snacking on salami and snickers bars. Eventually we worked up the energy to get back underway and descend to retrieve our gear.
After stopping for a quick lunch in Campamento Italiano, we continued down the trail towards Refugio Los Cuernos. The day soon became unusually hot and when the trail descended down to the edge of Lake Nordernskjold, I decided to take a dip.
While it seemed a good idea in theory, jumping into a lake that is comprised solely of glacial runoff turned out to be a bad decision. After managing to submerge myself totally, my heart nearly stopped from the shock of the cold water and I came tearing back up onto the rocky beach cursing up a storm.
The remainder of the hike into Refugio Los Cuernos was fairly easy and we were treated to some nice views of the lake. We arrived at the refugio and set up our tents. All of the refugios charge a few for camping; Los Cuernos ended up being the most expensive at nearly $16! Still, I shouldn't complain too much as spending all of that money seriously lightened my wallet which in turn lightened my pack....