Day 134 (February 27, 2013)
Punta Arenas, Chile to Puerto Notales, Chile
Day's Ride: 153 Miles
You'll have to forgive me for the lack of pictures today, I forgot to put the memory card in my Japanese camera today and, unbeknownest to me, it was taking blanks during the entire ride.
Dylan and I took our time leaving Punta Arenas this morning as the ride to Puerto Notales wasn't that far. Our two new Quebecois friends Hrvey and Martin came out to say goodbye.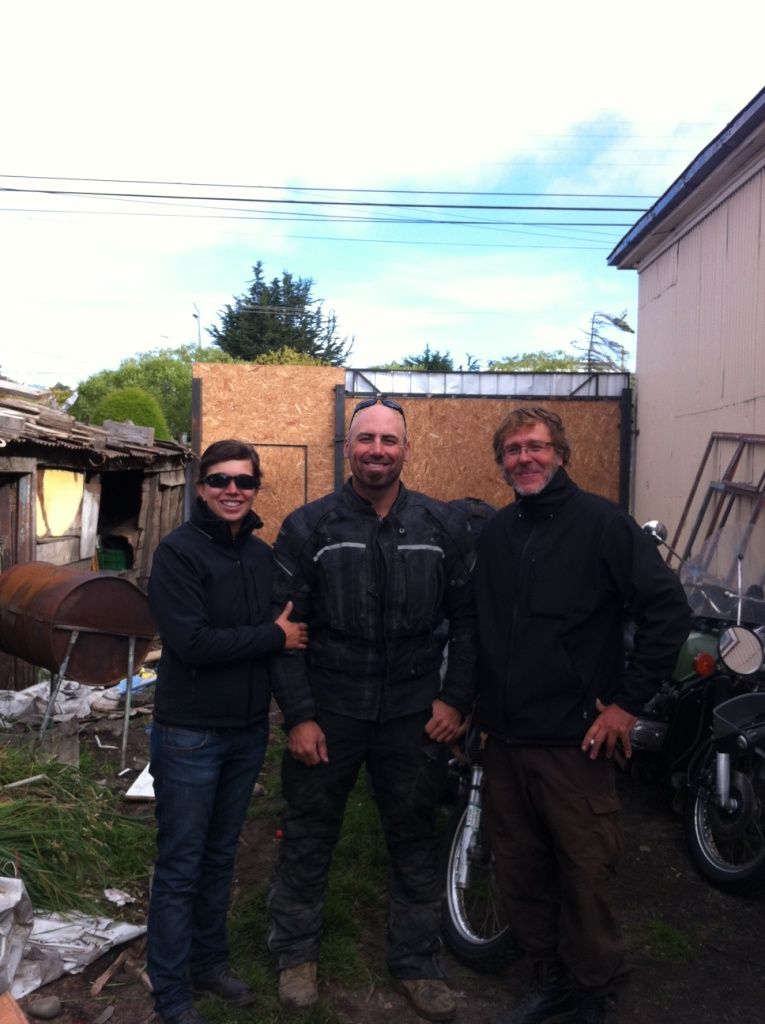 These guys were awesome! They ride an ancient Goldwing that has been spray painted dark green. I nicknamed it the Green Wing and gave them one of the last mustache stickers. They showed us an awesome desert: take a banana, cut it down the middle, insert a few slices of Toblerone, then bake it in the over for a few minutes until the chocolate melts.....amazing!
The ride north out of Punta Arenas was fairly ho-hum. Dylan was in charge of navigation and he managed to ride right past the turn off for the Penguins. I saw the sign, but assumed that he knew where he was going and kept following him. We didn't realize that we had passed it until we were already 20 miles past it and by that time we weren't interested in turning back. Looks like I'll have to wait to see the "Pinguinos" until the drive north to Buenos Aires.
We pulled into Puerto Notales and hit up a hostel called the "Tin House" where Dylan had made reservations for us. Puerto Notales is perched right on the edge of a beautiful harbor.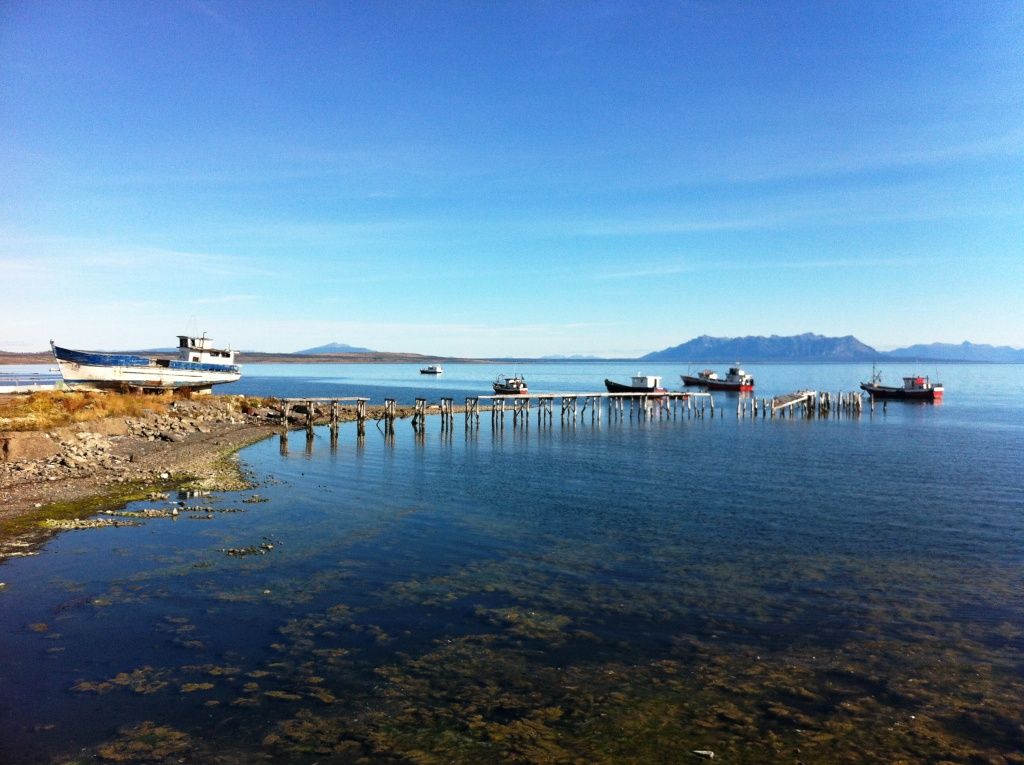 This close to the southern ice fields of Patagonia there are some amazing views of the glaciated peaks in the distance. Unfortunately, the afternoon sun was blocking most of the good views.
After settling into the hostel, we went to a nearby restaurant and attended a quick informational brief about the nearby national park, Torres del Paine (pronounced "pa-ine-ey"). After sitting through the meeting, I decided that I would try and spend a few days hiking in the park. Tomorrow Dylan and I are going to hunt down supplies and try and rent some backpacks.