Day 146 (March 11, 2013)
El Chalten to Lago Torre
Day's Hike: 11.8 Mies
A quick note before I start: the trail that we hiked is highlighted above in blue.
Dylan and I woke up at the crack of 9:00 AM, cooked a little breakfast, and then set off on a short day hike to the base of Cerro Torre, one of the prolific peaks near El Chalten. We joined up with a group of people that we had met while camping at our hostel the night before.
The weather started out crisp but clear. Some clouds partially obscured the peaks, but we figured that they would burn off after a few hours.
The trail went through some fairly pristine forest and I took advantage of one of the low hanging branches to work on my balance...
As the hike progressed, the weather started moving in and things started getting drizzily. Fortunately, we could still see the glacier at the top of Lago Torre.
After a few hours of hiking and a few minutes of scrambling over a morraine, we arrived at the mirador.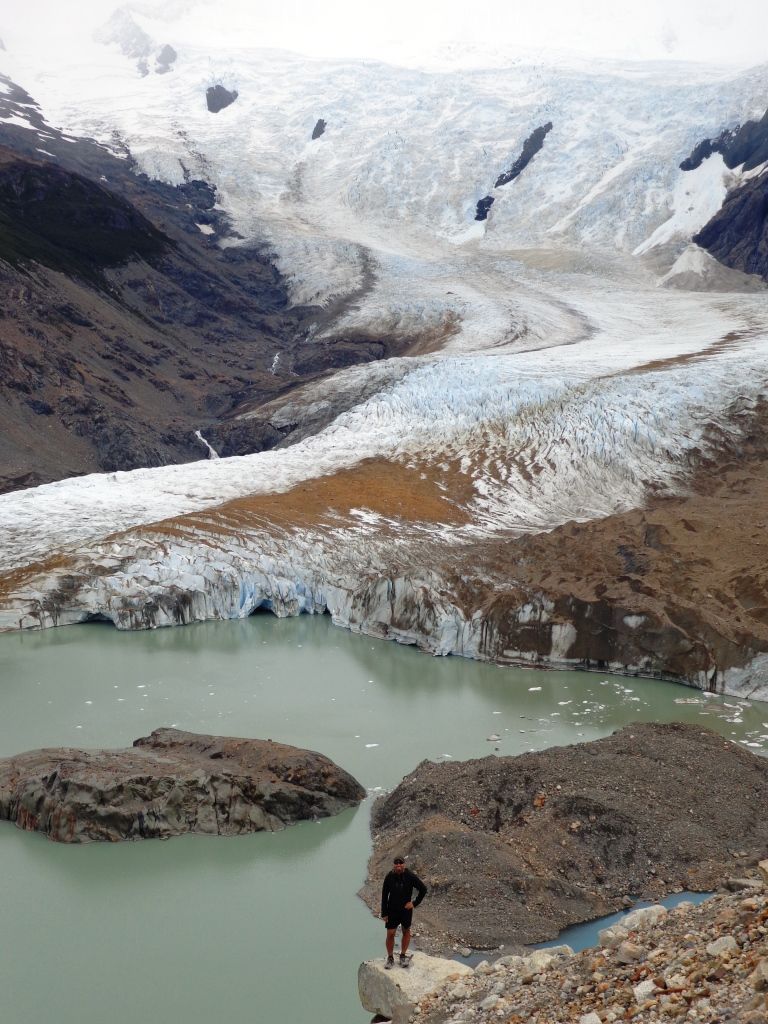 We ate a little lunch in the lee of a large boulder, out of the wind and the spitting rain, then packed up and headed back for town.
Seeing the glacier was nice; however, the weather kind of ruined the views of Cero Torre. We returned to our tents, cooked some dinner, and then planned our hike for the next day.