Day 139 (March 4, 2013)
Refugio Los Cuernos to Campamento Los Torres
Day's Hike: 10 Miles
The fourth day of hiking was relatively easy and only served to get us into position for an early hike to the base of the Torres del Paine (Towers of Paine) to watch the sun come up. Consequently, we got a late start. Clouds started moving in behind us and I wondered if our perfect weather window was about to end.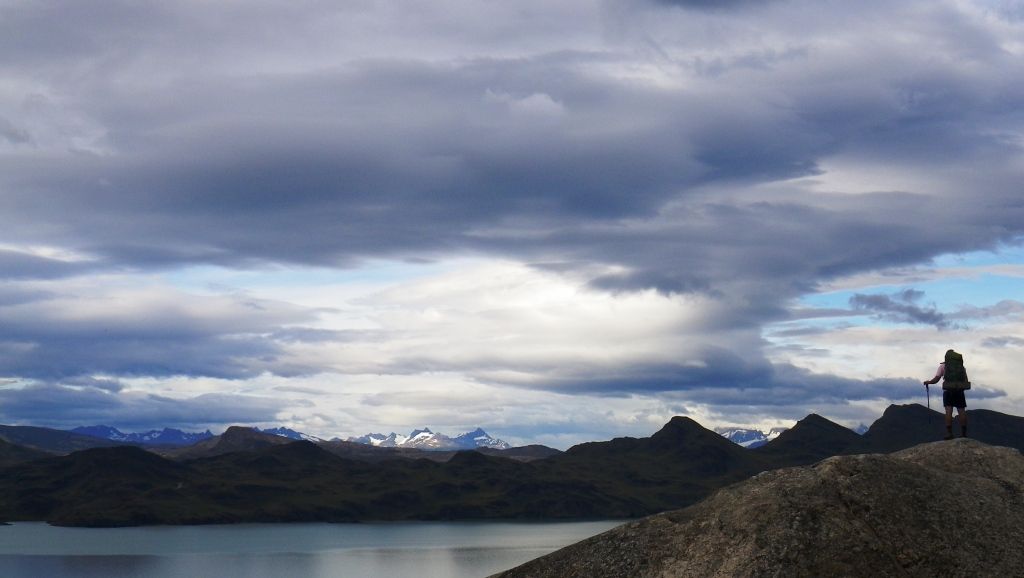 Fortunately, the good weather held and we escaped with only a few rain drops falling belatedly in the dust behind us. Halfway down the trail, I stopped to climb up on a big boulder and get a better view of the lake that we were skirting.
If you look closely, you'll notice that I'm wearing a pink shirt. Since I had neglected to pack some appropriate synthetic clothing fit for hiking, I had had to spend half a day in Puerto Notales hunting through used clothing stores trying to find something that would work. I ended up with a pink Umbro soccer jersey that said "McVeigh's Irish Pub" and a pair of Docker's Khaki pants that were 50% rayon and 50% cotton. Combined with my combat boots, this became a rather interesting get-up. I started referring to it as "business casual" hiking.
When I stopped for lunch, a bunch of Japanese guys came strolling by. They seemed to understand english fairly well, so I asked them if they could take a look at my camera for me and see if they could change the language. They were happy to help; however, after a few minutes of scrolling through the menus they informed me that my camera was a Japanese language only model.
WTF Sony? Why are you selling these things in Latin America?!
The trail soon left the park and passed through some private land. Horses were grazing nearby and I took the opportunity to snap a few pictures.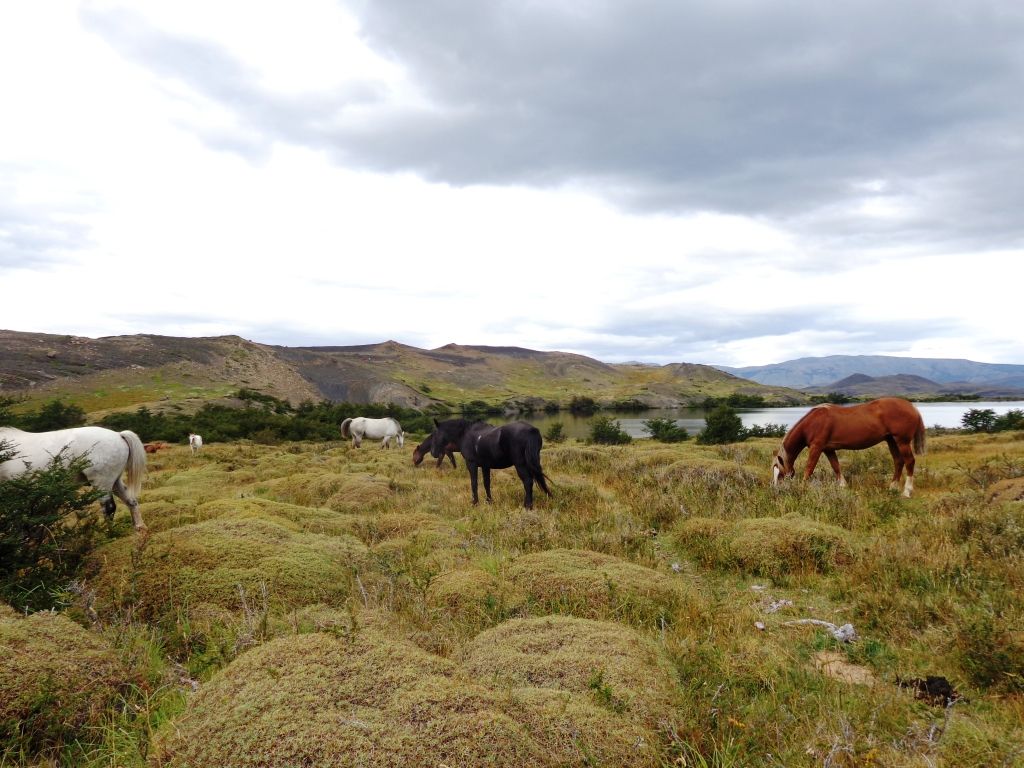 The trail soon began climbing back up towards the massif and before long we were following a river of glacial runoff through the trees.
We eventually crossed back off of the private land and into the park boundaries. A nice sign conveniently pointed this out for us: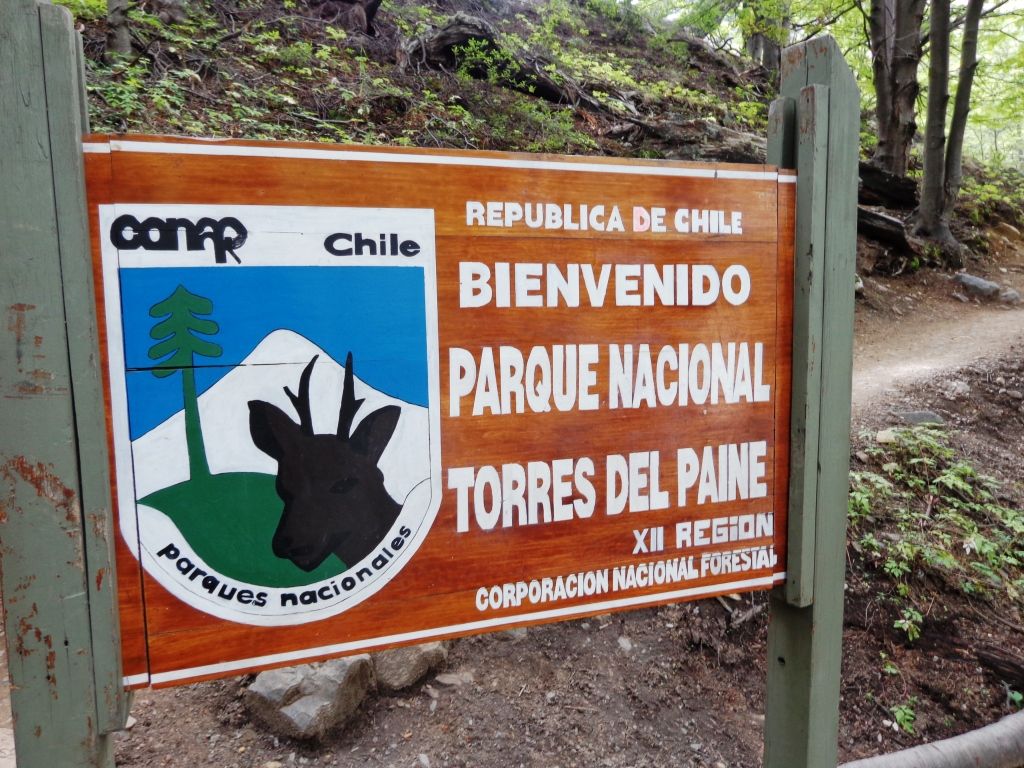 We reached Campamento Torres soon after and set up camp. The plan for the following day was to wake up before sunrise, hike the final one kilometer to the Torres del Paine overlook and watch the sun come up, then hike back to Hotel Las Torres and catch a ride back into town. However, I started talking to a ranger named Leo that worked at Campamento Torres. I coiled a climbing rope for him and we spent a few minutes talking. Later that night, I was talking with Leo and a couple of girls that we had met along the trail. Leo offered to take us on a hike the following day into a section of the park that was closed to hikers.
This sounded like an awesome trip; however, Dylan and I had only packed enough food for five days. We decided to scrounge some extra food by begging fellow hikers and then wait to see how the weather was in the morning before committing to an extra day.