Day 142 (March 7, 2013)
Puerto Notales, Chile
Day's Ride: 0 Miles
I spent the day after the hike recovering from the hike and the previous nights celebration. Did a lot of computer work trying to upload photos and update the ride report (or maybe it's a hike report now) from the previous few days. That evening we met up with a bunch of people that we had met on the hike and cooked a big dinner: chicken stir fry, rice, chocolate mousse, and bananas baked with Toblerone. Pictured from right to left: Freddy, Christen, Crystal, Dylan, and myself.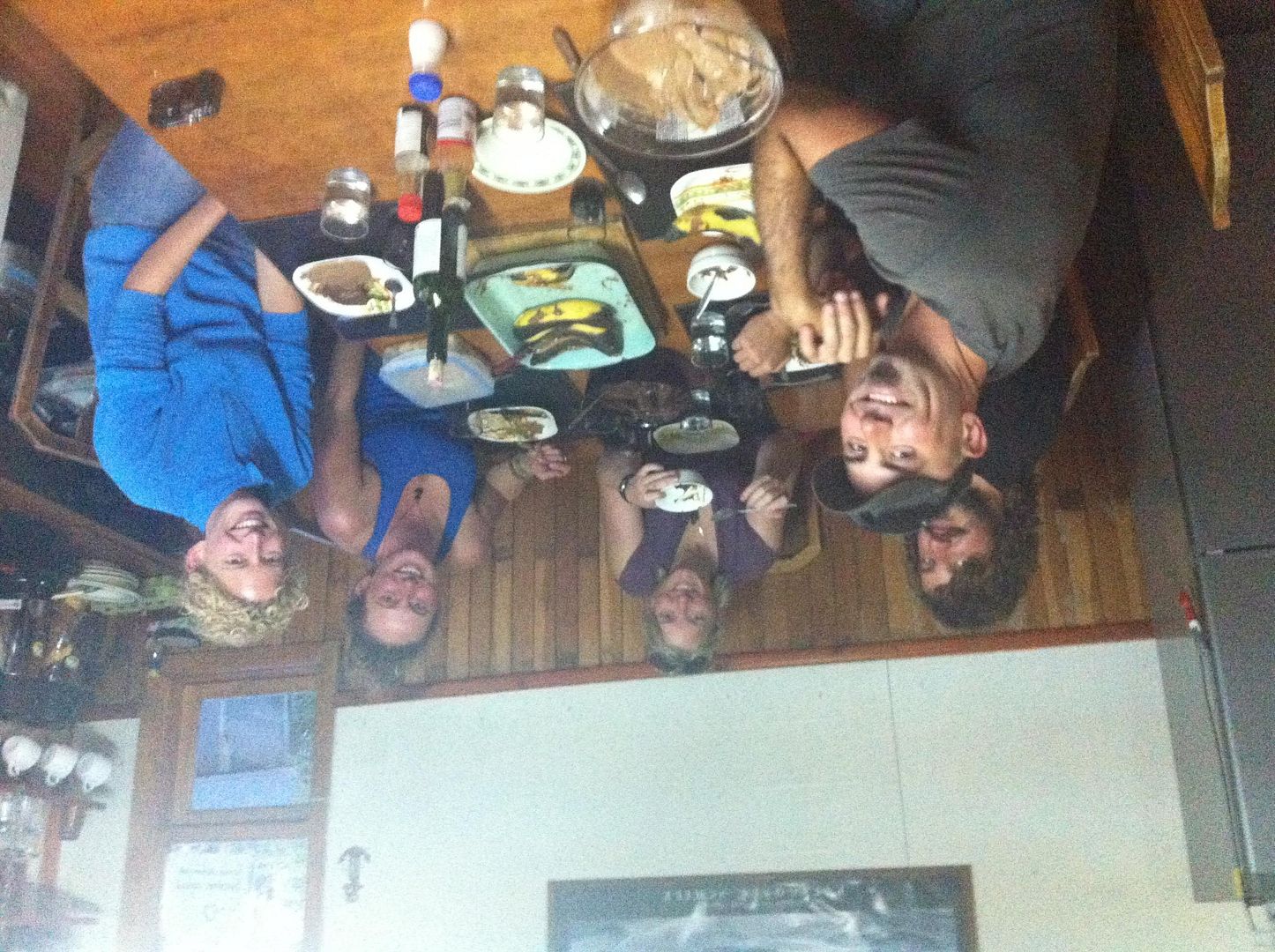 Day 143 (March 8, 2013)
Puerto Natales, Chile
Day's Ride: 0 Miles

Did nothing today. Except find a Brewery called "Bagueles" (I think that's how it's spelled?) and drink lots of beer. If you are ever in this town, make sure to stop there. It's owned by an American and two Chileans. They actually import hops from the PNF, and their "rubia" actually tastes like an IPA.