Day 137 (March 2, 2013)
Refugio Grey to Campamento Italiano
Day's Hike: 11.6 Miles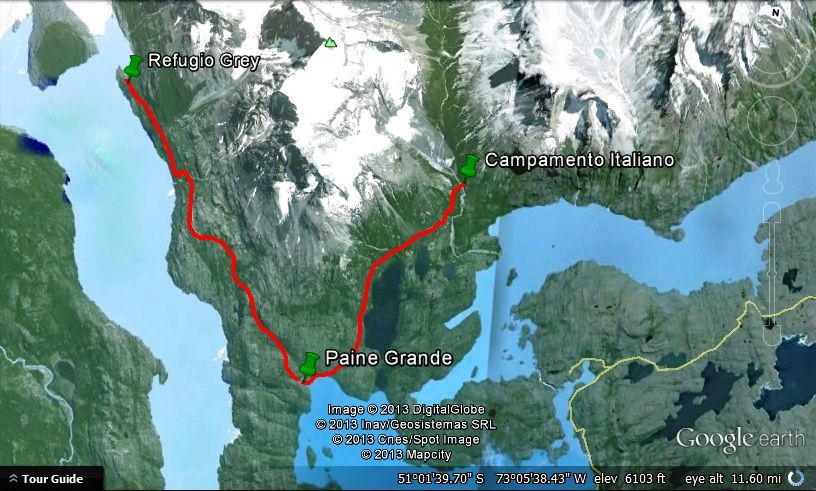 The unfortunate part of this trip is that I wasn't able to bring all of the optimal gear. Back in the states I have thousands of dollars worth of climbing and hiking gear stashed away in rubbermade tubs. Unfortunately, taking a motorcycle limits the amount of things that you can bring and traveling through so many different climates means that you must try and bring the kind of gear that will work in multiple environments. This invariably leads to compromises. For instance, I decided to bring a 35 degree sleeping bag. When a bag is rated at 35 degrees, it means that it will allow you to survive at 35 degrees, but will only really be comfortable at around 45-50 degrees. For most of the trip this hasn't been an issue; however, Patagonia soon proved to be a different story.
After a relatively sleepless night spent trying to stay warm, Dylan and I struck camp and got back on the trail. The day's hike would lead us back to Paine Grande and then on to a supposedly closed campground called Campamento Italiano. A few miles down the trail, I stopped to get some shots of Glacier Grey as we departed.
If you did nothing else in this park, I would suggest making a quick day hike up to see this thing. It's damn impressive.
We covered the 11 kilometers back to Paine Grande fairly fast and decided to take a long lunch break. Our stop for the night, Campamento Italiano, was supposedly closed due to problems with the septic system; however, we had heard a rumor that if you showed up after 7:00 PM, the rangers would let you camp there as long as you promised to have your tent down by 7:00 AM the next morning. I should mention that wild camping or stealth camping is strictly prohibited in the park; therefore you are required to stay at developed campsites. This was also a little frustrating for me; however, with the amount of visitors in the park I can understand why this is necessary.
We waited till 5:00 PM and then departed Paine Grande, hoping to time our hiking just right and cover the next 7.6 kilometers right at the two hour mark.
With the sun at our back we were treated to some nice views of the towering spires that make up the Paine Massif and the small glacial lakes that surround them.
Along the trail we encountered a few girls who were quietly staring at a bush. I stopped to see what they were looking at and spotted this little baby owl: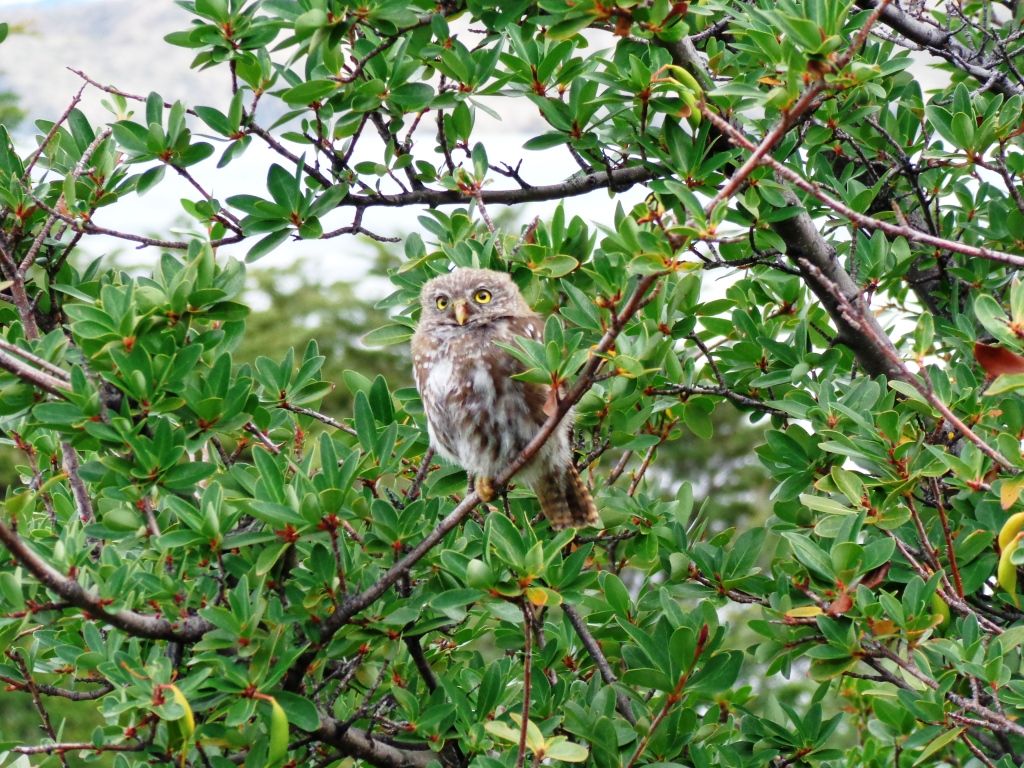 Dylan tried to get a little closer to get a better picture and almost had his finger bitten off. This little guy was a fiesty devil.
We followed the owl girls into Campamento Italiano and arrived right at 7:00 PM. Dylan and I decided that the girls would make better negotiators in the attempt to sweet talk the rangers into letting us camp there and hung back while they did the talking.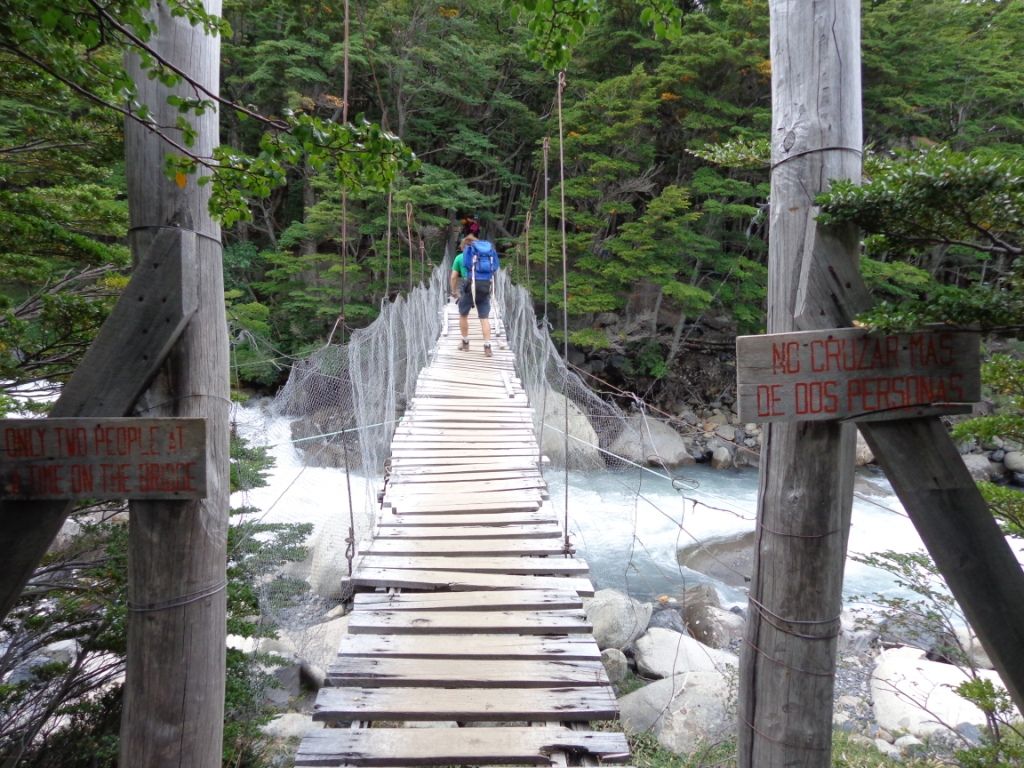 Sure enough, the rangers allowed us to stay. We bedded down fairly quickly and got some sleep in preparation for the next day's hike into the Valle de Frances.