Day 133 (February 26, 2013)
Punta Arenas, Chile
Day's Ride: 0 Miles
It seems that every time I get to major city or large town now, I spend the whole time working on my bike. Today was no different. I hadn't been able to fix my chain slider the day before and the only thing holding it together at this point was some ducktape.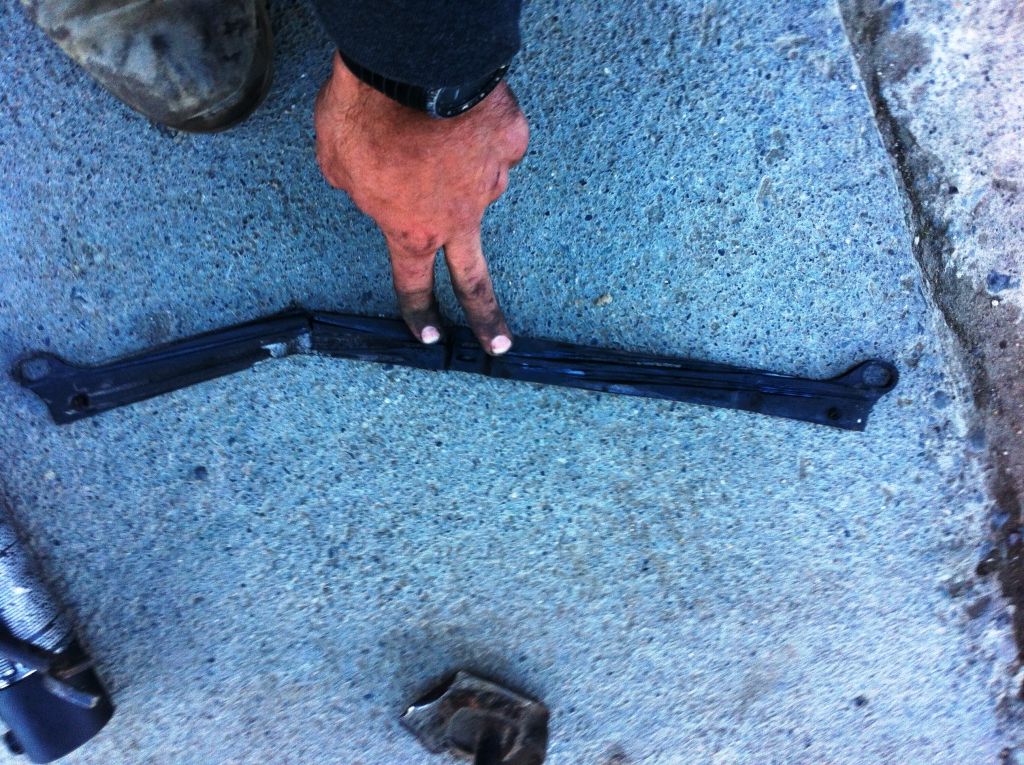 The bottom side, which I had moved to the top in Rio Gallegos, was now worn through as well and the chain was contacting the metal of the swingarm again.
It's so frustrating how such a little, inconsequential piece can cause so many problems. It's also amazing how difficult it is to find one down here.
I made a last ditch effort and ran by the Honda shop to see if they had anything, but they were still closed.
I swung by Alejandro's shop and asked him how to say "flat piece of Teflon" in Spanish. He told me that getting a piece of Teflon would nearly impossible here; however, I might be able to find a piece of hard nylon. "Lamina de tecnil" was the set of words I was looking for. I went to a nearby hardware store and asked them if they had what I needed. The told me that they didn't have any "laminas" but that they did have "rondas":
I briefly considered buying it and having it cut down the middle length wise like a log being cut for lumber until they told me that I would have to buy the whole thing and that it cost 74,000 pesos ($148 dollars). Fortunately, the owner came out then, looked at the little drawings I had made of what I wanted, and went in the back and came out with some flat pieces.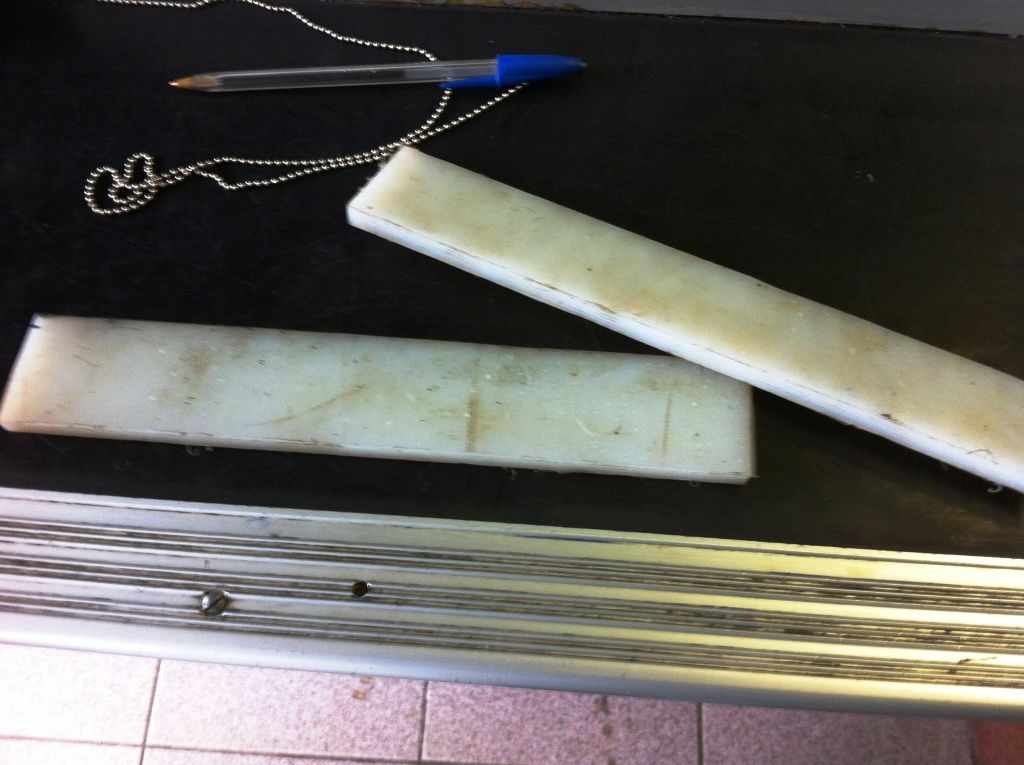 I took my new chain slider pieces over to a moto shop near my hostel. They had agreed to let me use their tools and shop space. I got down to work right away and drilled another set of holes in my swing arm.
If things keep going like they are, my swing arm is going to look like swiss cheese.
I then got to work shaping my new chain sliders with my precision cutting instruments:
I had originally planned on using long bolts that would go all the way through the swing arm to hold everything in place. Unfortunately, after spending a couple of hours running around town in a taxi and not finding anything long enough, I realized that that was out of the question. The second option was to find a tap, thread all of the holes, and use short screws. Unfortunately, I had botched the new holes a little and they weren't quite round enough to be threaded. This left me with option three: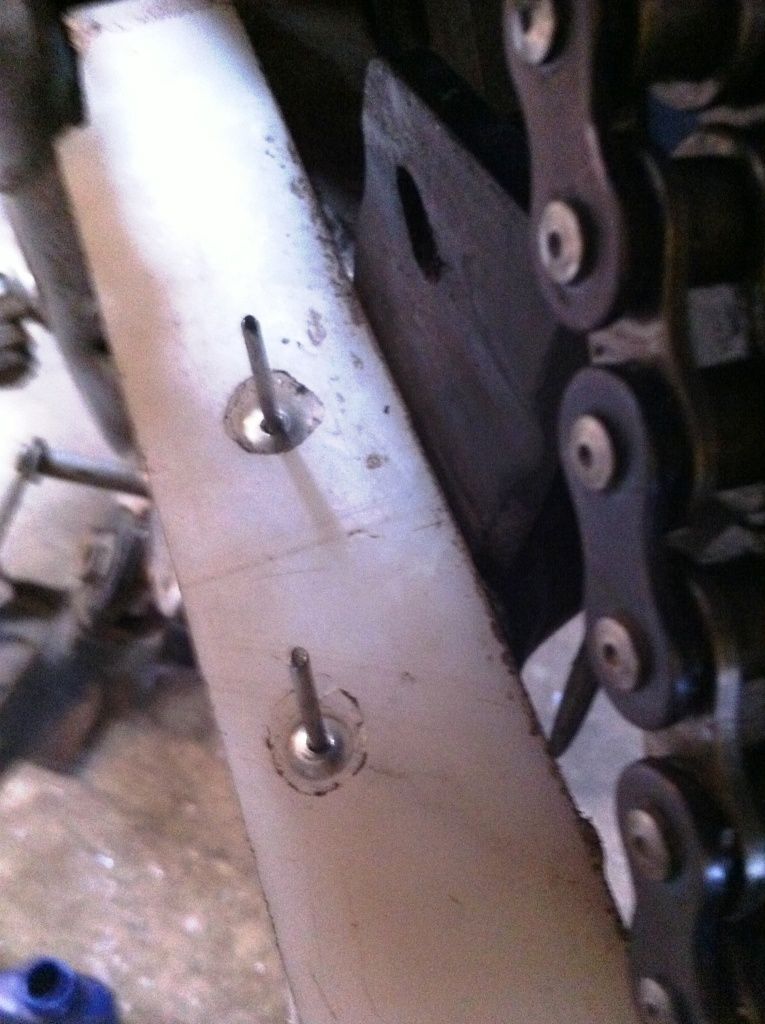 Pop rivets. This is the easier and slightly more permanent solution. Whenever I end up having to take this thing off, I'm going to have some some pop rivets bouncing around in my swing arm alongside that drill bit.
I finally got everything together and took it for a ride. It felt really smooth; more smooth than the original chain slider.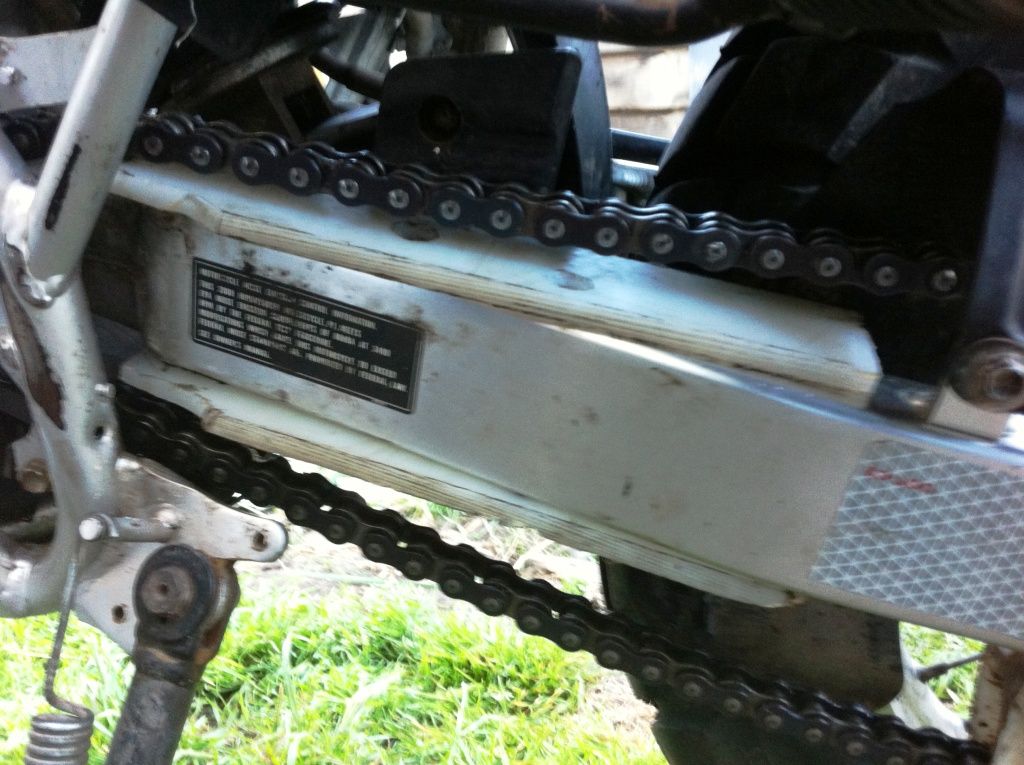 The owner of the shop, Braulio, and his mechanic Fernando, were extremely helpful all day as I was working. Fernando even ran across the street and borrowed a pop rivet gun for me from his friend. I had them sign my tank and then we took a picture together: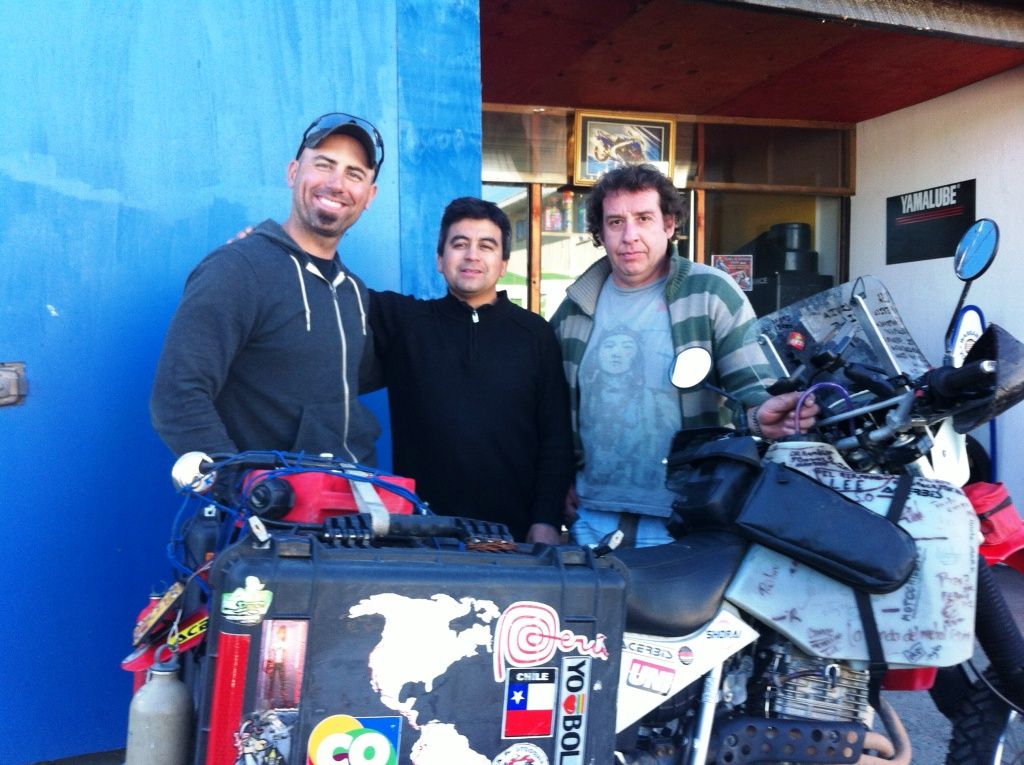 After finishing up I went back to the Hostel and Dylan, the two French Canadians, myself, and a couple of other riders all went out to dinner.
Today Dylan and I are going to ride north to Puerto Notales and look at setting up a little trek into Torres del Paine National Park. I hear that there are "pinguinos" along the way somewhere too, so maybe I'll get to take a few pictures for alvincullumyork. I'm just crossing my fingers right now and hoping that my new chain slider holds up and that I don't develop any new problems...