Day 135 (February 28, 2013)
Puerto Notales, Chile
Day's Ride: 0 Miles
Dylan and I moved to the Erratic Rock hostel this morning as the Tin House was booked.
Luckily, I soon found that the owners were all from Oregon. As you can see, reminders of my homeland are posted everywhere: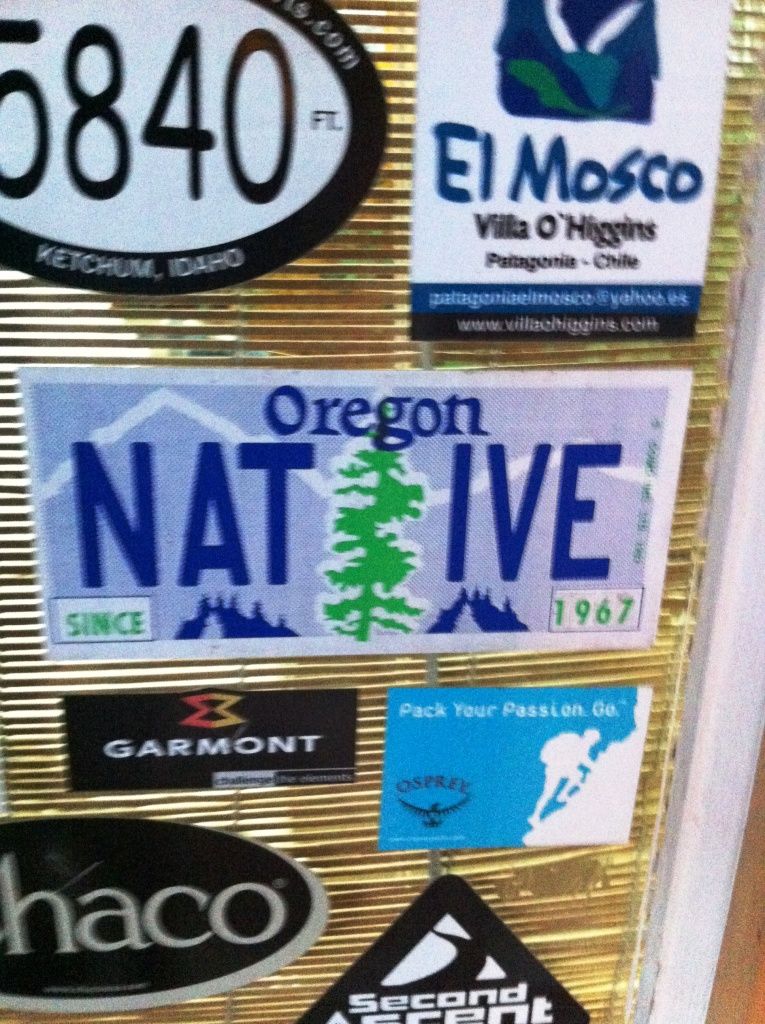 They've even got a backyard that you can park your bikes in.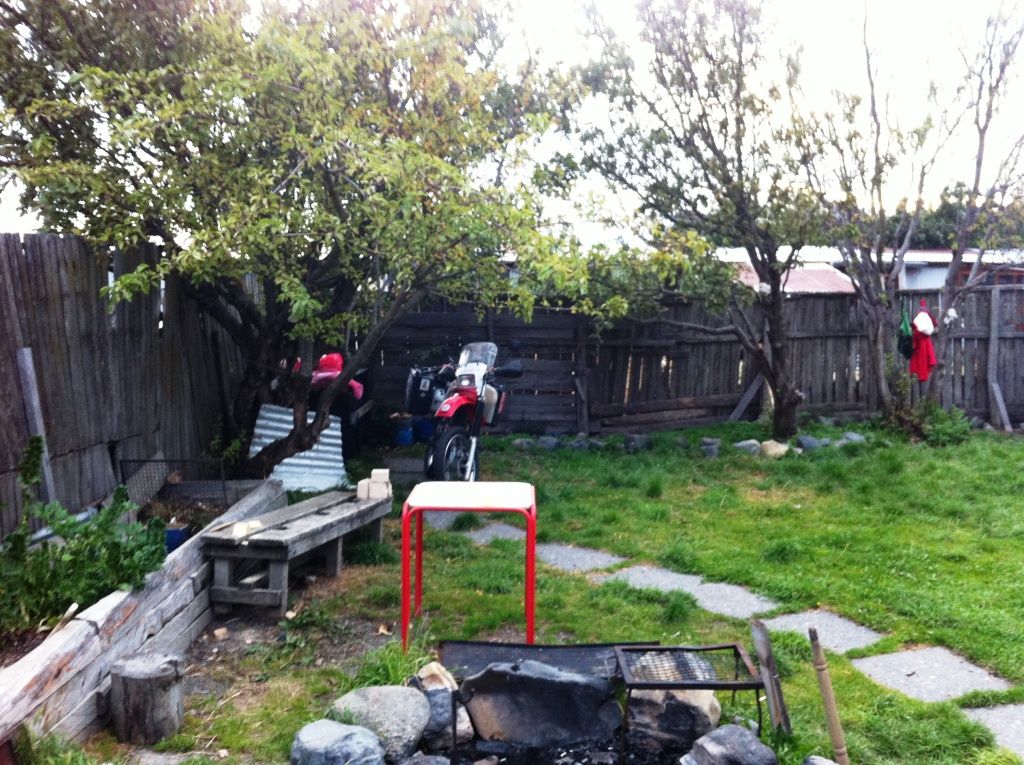 I spent most of the day prepping for the upcoming hike. Since I didn't bring a back pack or trekking poles with me, I had to rent them from the hostel. Renting equipment is not cheap down here; I paid about $50 for a five day rental. I also spent about $50 on five days worth of food. At these rates you might as well be back in the States.
I'm excited about the hike. It will be nice to get off the bike for a while, strectch my legs, and get lots of blisters! I'm so out of shape after riding for the last four and a half months; doing this hike may be a bad idea. Still, hopefully I get lots of good pictures and won't get too beat up.
The plan is to leave tomorrow and hike for the next four or five days. We are planning on doing something called the "W" route. The old RR will be dark for a couple of days. Hopefully I'll be back around the 5th. Cheers!